Well-Known Member
10 Year Member!
Joined

Mar 18, 2010
Messages

241
Location (City and/or State)
I have been using the plastic painting trays in my outdoor tortoise habitats all these year, and it seemed one of them is having a water leaking issue, so I am going to replace with a new tray plus a new drain plug as well...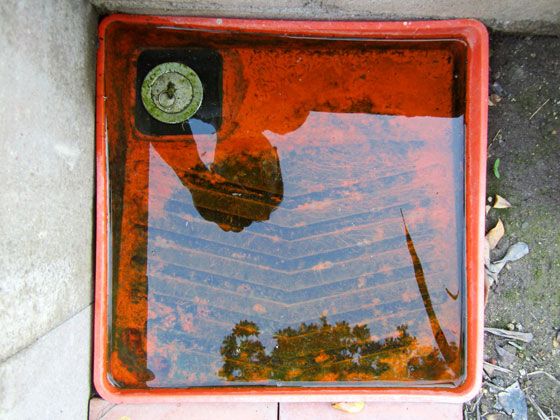 This is the new plumber drain pak I picked up from HD, right around $15 bucks. You might have to ask the sales associate to locate this item, as not many people are buying this kind of item these days, but I found this is the best drain pipe I can find for the water tray...
This is how it looked when assembled, very easy to put together.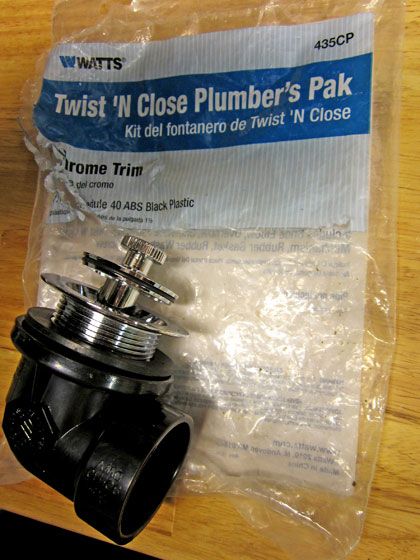 This is the tray I will use to replace the old one, not new but serviceable. I then use the 2" hole cutter to drill out a 2" hole for the drain plug.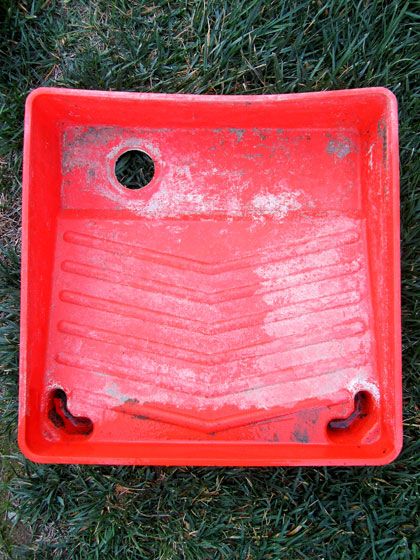 This is the diagram I drew up to show how I will install my water tray that will eliminate a lot of works when it comes to changing the water...I know some of you may already have your own ways of doing the same thing, but this is how I have been doing for all the water trays in my yard...just sharing my experience...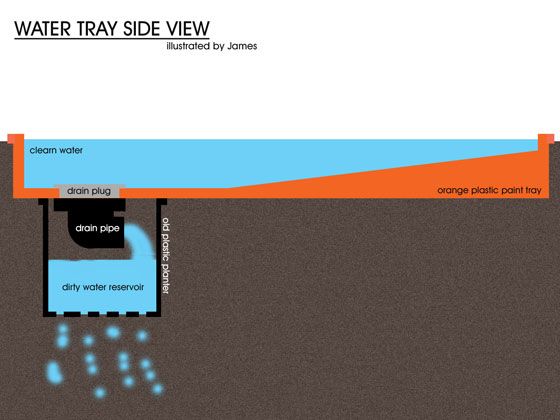 The key part is to dig a good-sized hole underneath the water tray, and drop in an old plastic planter to catch the dirty water when you unplug the drain plug. The dirty water will then be absorbed by the soil over night, and you will have an empty dirty water reservoir to use next morning...
Installing the new drain pipe...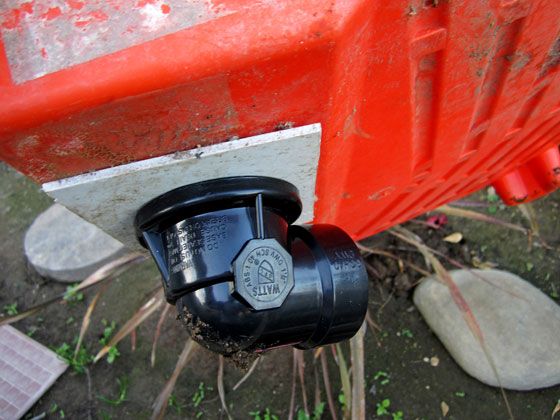 The new and shining drain plug...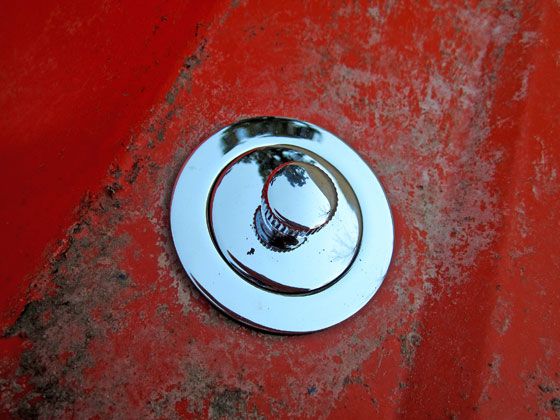 Set the water tray into the ground...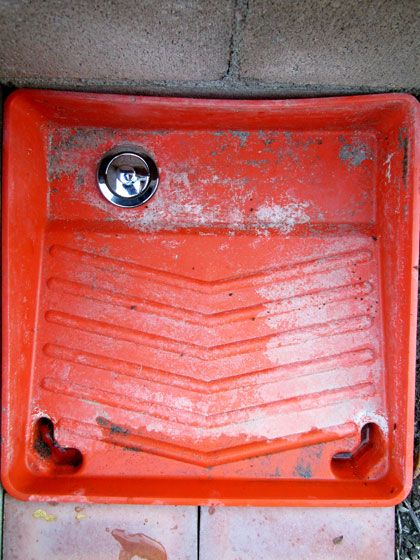 Tie a piece of lanyard to the drain plug so you can just pull the plug out of the dirty water without getting your hand into the dirty water...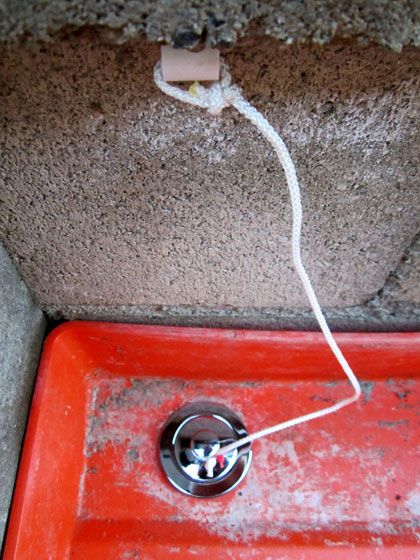 The finished look of the water tray...it can be used as the drinking water dish for large tortoise or a swimming pool for smaller turtles.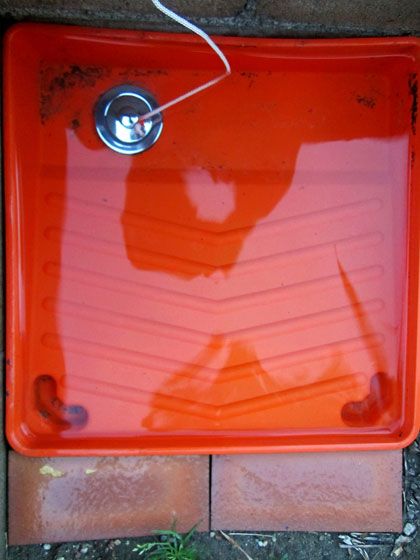 ......................................
If the HD orange tray is too big for your smaller tortoises/turtles, you can pick up a smaller tray from the dollar store, and it will work as well...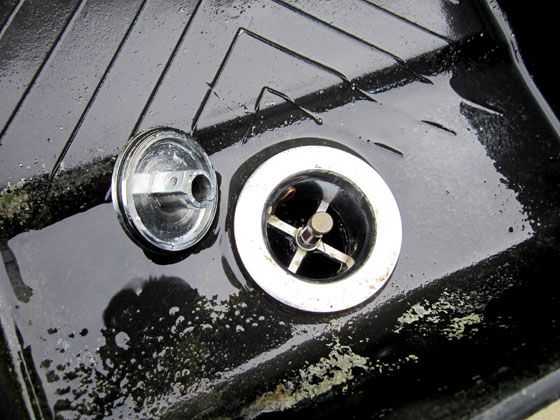 I added an extra piece of styrene to reinforce the wall thickness...