Well-Known Member
10 Year Member!
Joined

Mar 18, 2010
Messages

274
Location (City and/or State)
This new Kameya Pond is setup using two horse troughs I got at the local feed store. The big one is a 100-gallon tank and the smaller one is around 35 gallons.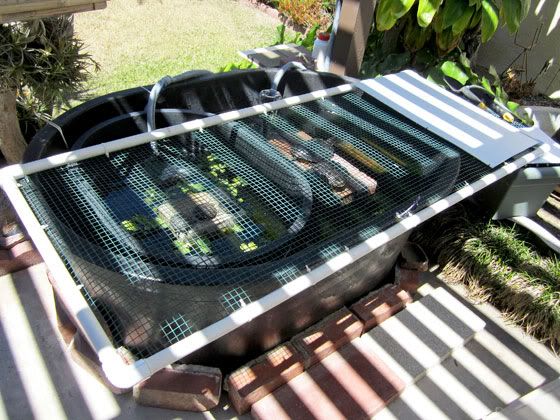 The smaller tank is nested inside the big tank, so I can keep big turtles in the big tank and the smaller turtles can stay inside the smaller tank. Doing so also allows me using just one water filter and a couple of biofiter sponge air pump for the whold setup. I do the water change about once a week, and recycling the dirty water via my backyard lawn.
Right now the big tank houses two adult RESs and three koi fishes, and a whole bunch of mosquito fishes. The smaller tanks has a few NA wood turtles I accquired last year.
Here are my two 14-year-old RESs...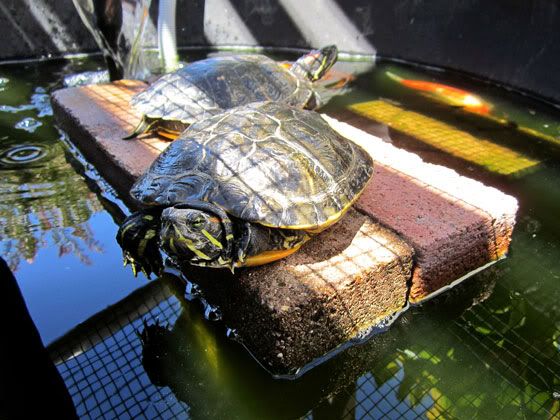 Baby NA wood turtles...just like their next door neighbor...very out going, love the sun, and franzy eaters...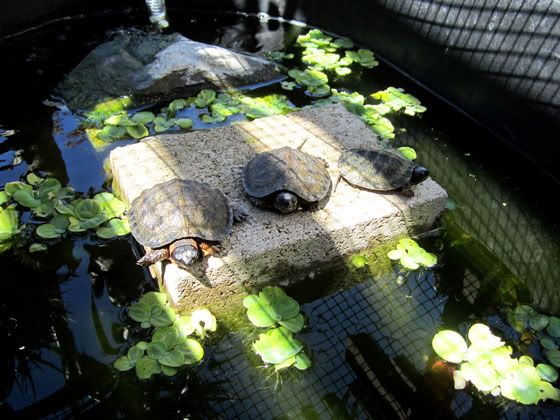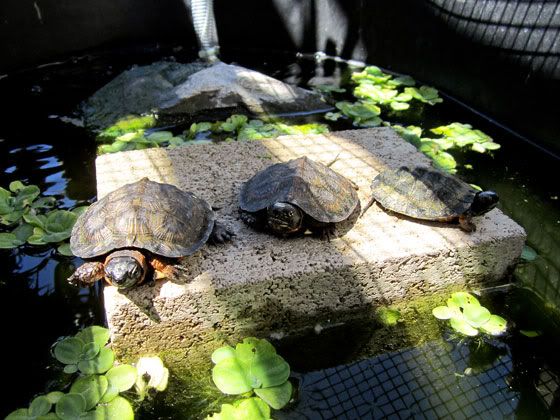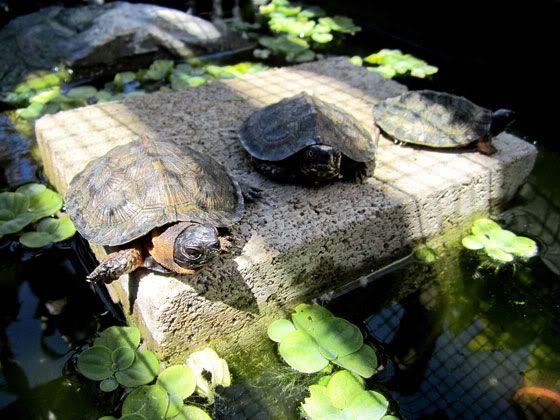 Again, this is my turtle watching spot where I get to sit back and relax with the turtles... ^_^