Well-Known Member
10 Year Member!
Joined

Mar 18, 2010
Messages

274
Location (City and/or State)
Ok...I finally got some photos of the water turtles in the newly built
Kameya Pond
...it took them a while to get familiarized with the new environment so when they see me walking toward them they don't jump into the water instantly, and it allowed me to take some close-up photos of them.
Here is the overall view of the pond with two RESs enjoying their afternoon sun...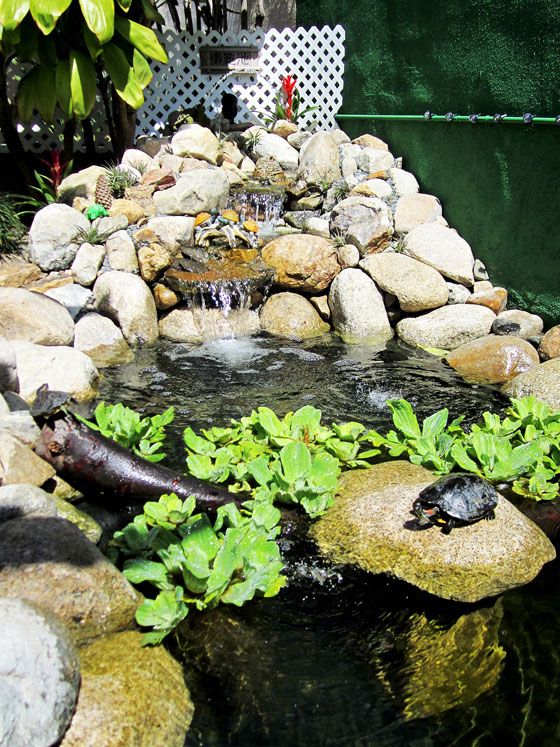 A new comer to the pond...the ever smiling African side-neck turtle...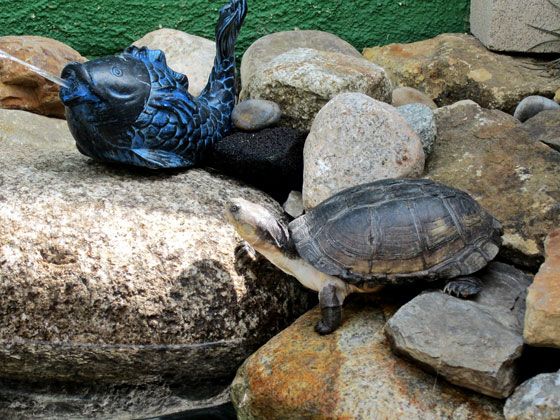 Waiting by the water and trying to catch some fishes...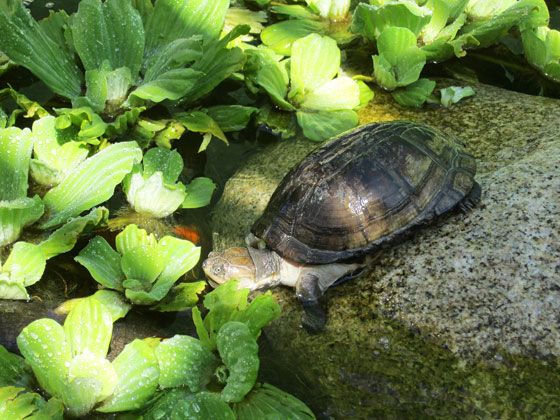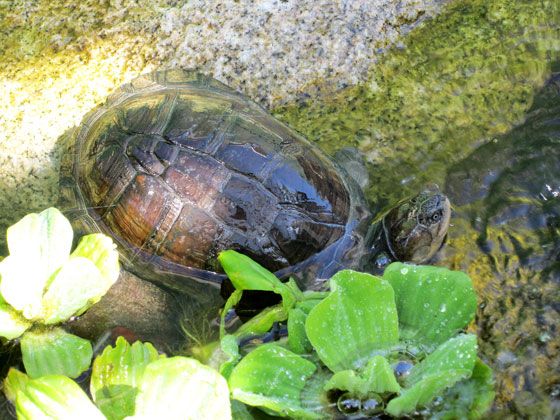 He is trying to get alone with the two RESs by basking next to them...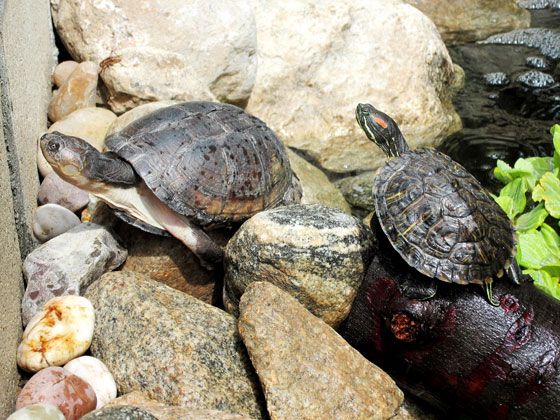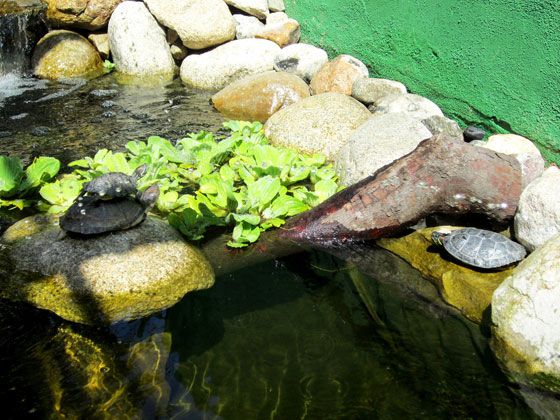 or carrying the small RES...
and sometimes even the big RES...
You can see here the small RES is enjoying the new pond very much...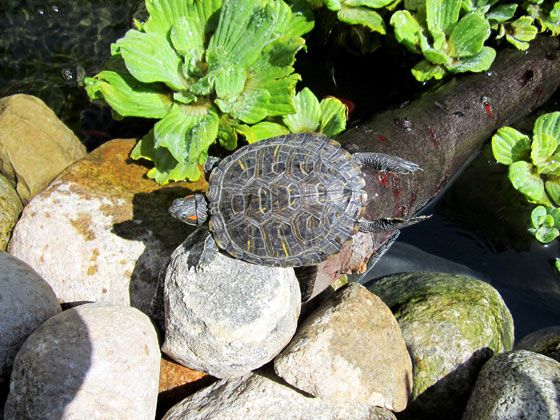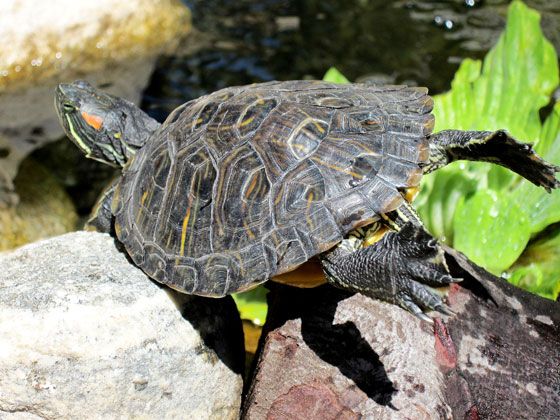 Taking his sole spot on the log...
And here is another new comer...the adorable Northern DBT...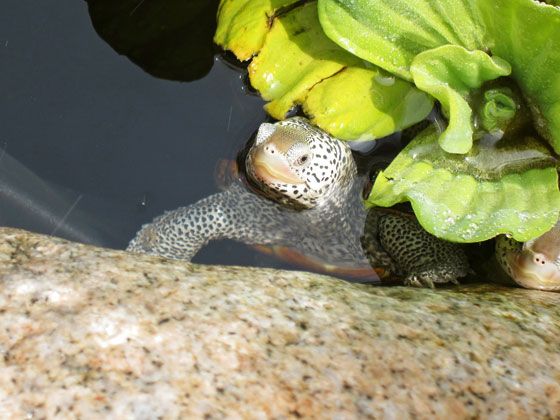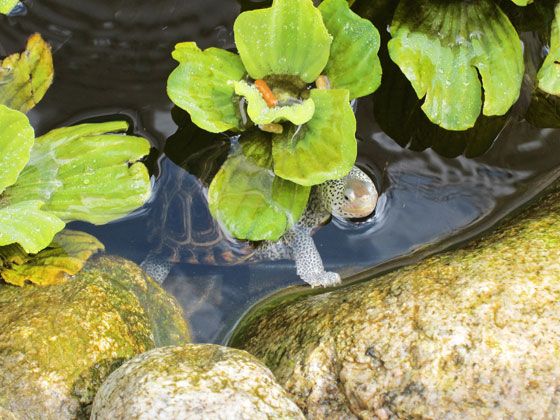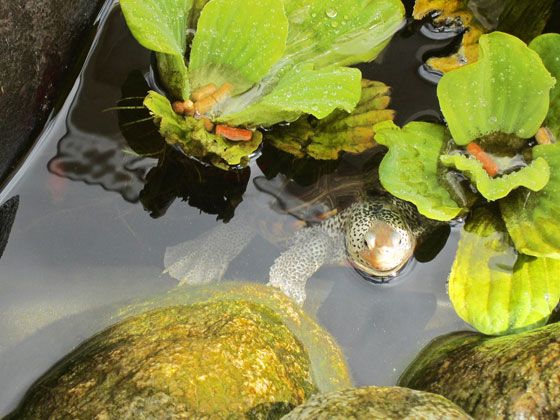 Going above water...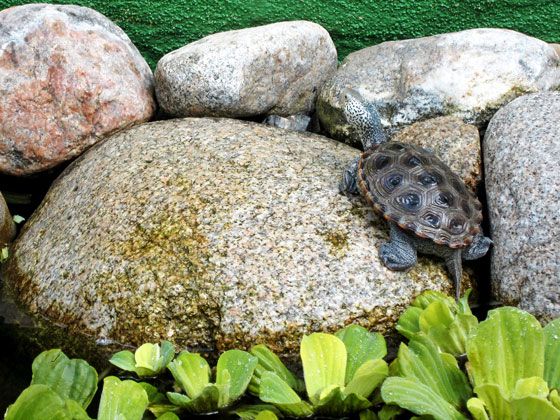 Trying to be-friend with the RES...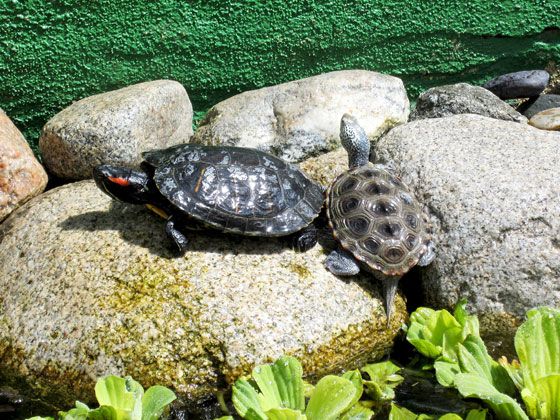 Everyone is enjoying their nice sunny afternoon together...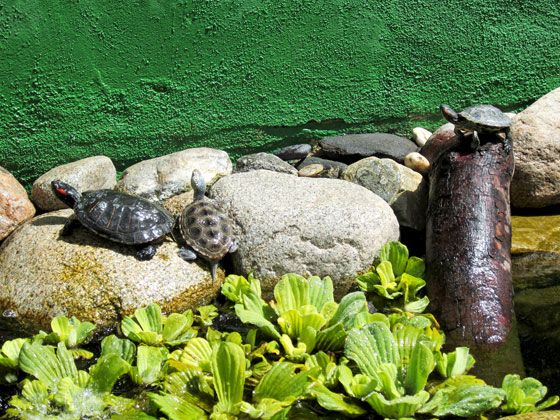 So far this is what I have in the pond along with some koi fishes and feeder fishes...and all of them are getting alone very well except the feeder fishes...when I feed them I do have to spread the pellets all over the pond to prevent koi from swallowing all the food at once.