Well-Known Member
10 Year Member!
Joined

Mar 18, 2010
Messages

274
Location (City and/or State)
Like most of the turtle lovers, I started with a pair of RESs back when I was a college student, so they have been with me for almost 12 years. At the time, I just kept them in the water bucket, then moved them to bigger containerS as they got bigger...but I've never got them a proper aquarium/habitat setup for them to grow properly. For a while, I kept them in a 50 gallon igloo tank, but it was hard for me to see them when they went into the water. So I've finally decided to build a nice outdoor pond for them to live like a real turtle...
This was the igloo habitat where I kept my RESs...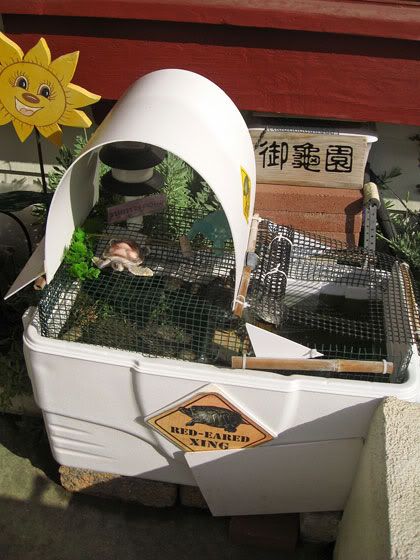 Before building the actual pond, I sketched out a design that shows the look of the new pond...

The location of the new pond...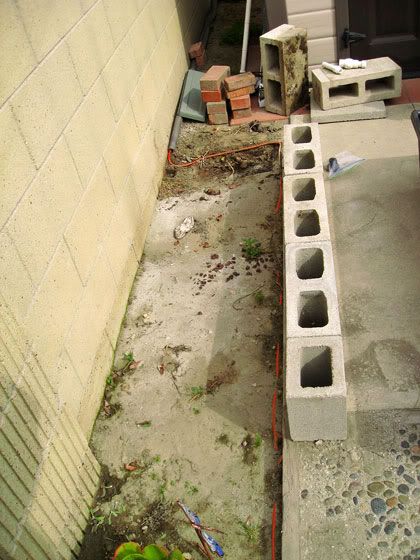 The two main components of the new pond...a waterfall box and the preformed pond container...
The Waterfall Box
Instead going with the expensive waterfall box for the real pond, I picked up this inexpensive storage container from Costco to be my waterfall box...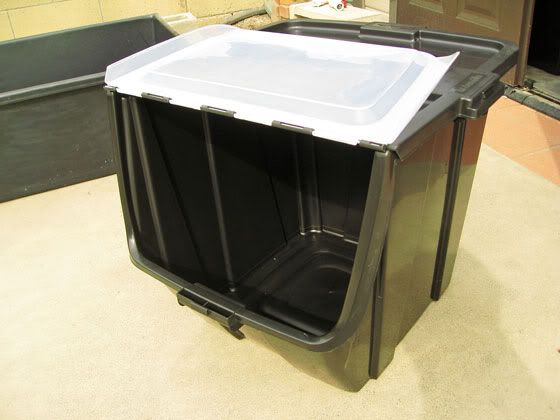 Testing the waterfall effect....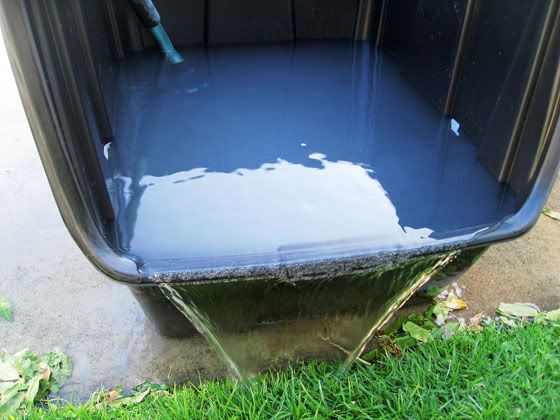 Adding an interior shelf to support the air pump units...
Air pump filters were placed inside the waterfall box for additional bio media filtering....
The Pond
I knew going with vinyl pond liner would save me a lot of money, but by spending a little extra on the preform pond would actually save me time on building and future maintenance down the road... so I went the small Waterland Water Enclosure as it would fit in perfectly with the chosen location...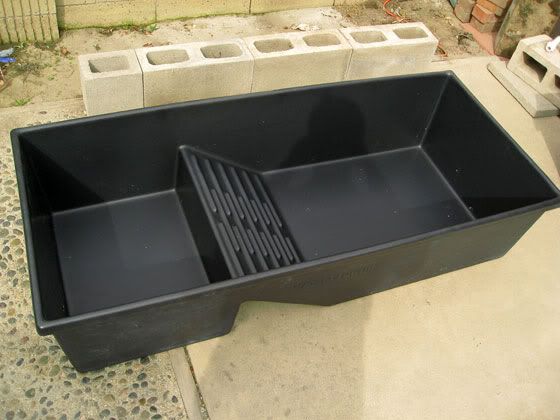 Some eggcrate ceilings were added to the pond to create landing platform and base area for the pond....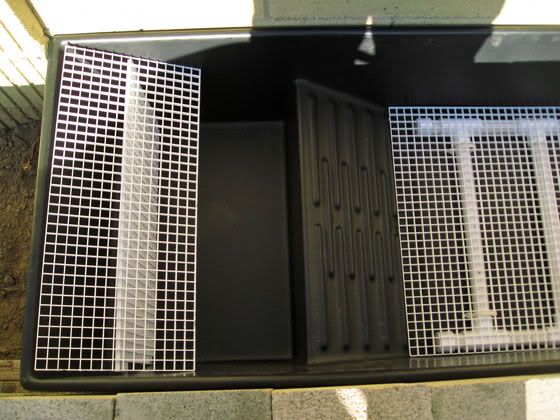 Setting the waterfall box on one side of pond...
The pump was placed and hidden behind the waterfall box...
This canister filter I used here is a Cascade 1000 unit...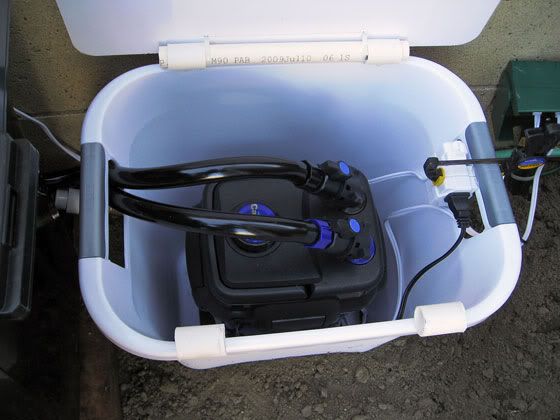 The Interior Decorating
Some bamboo covers were added to the landing platforms
An underwater light was placed under the waterfall box to uplight the waterfall at night...
A land area was also created on the other side of pond for the turtles to dig...
The Finished Work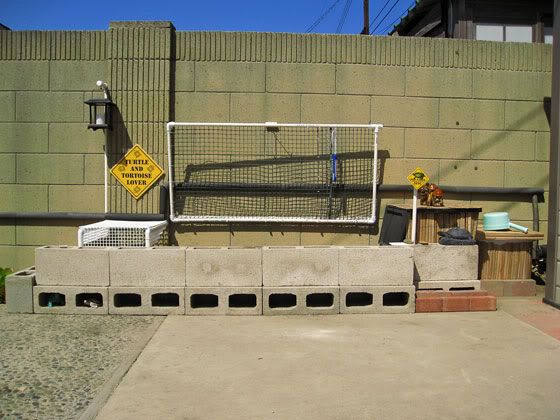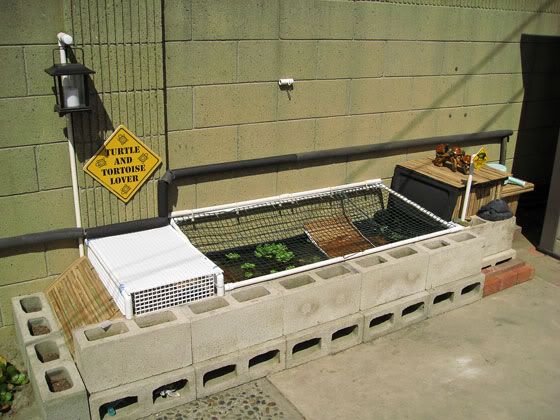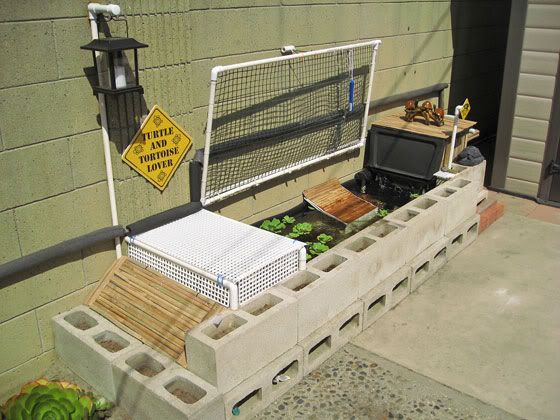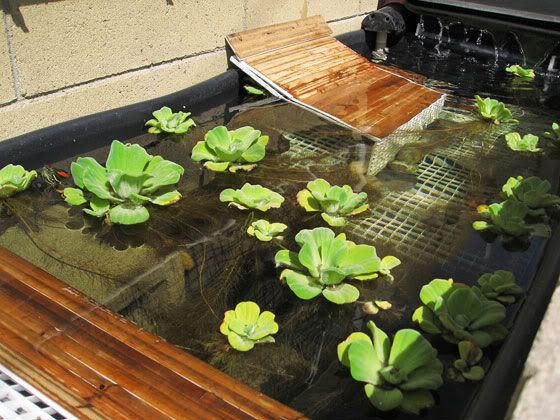 The RESs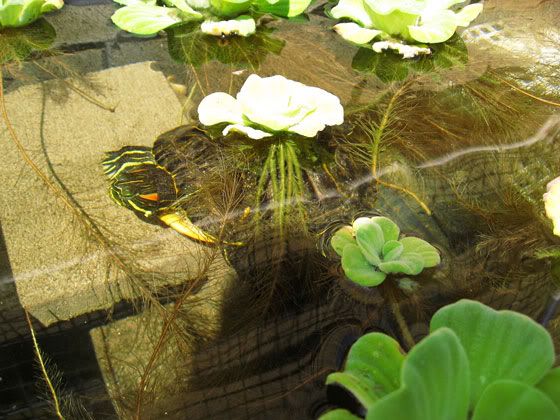 This project took me about 3 weeks from start to finish...but now I would have easier time to view my water turtles and care for them... ^_^