Old Timer
TFO Admin
10 Year Member!
Platinum Tortoise Club
Joined

Jan 23, 2008
Messages

89,064
Location (City and/or State)
I guess I've never shown my pair of YF tortoises. I got the female from a clubmember about 4 years ago and the male a couple years ago. She's about a foot long and he's about 8". His shell is very rough, like sand paper, and the growth spaces are indented. He came to me like that. She's a very pretty specimen, probably wild caught. Hard to see them because they live in a jungle. They're under the orange tree in this shot: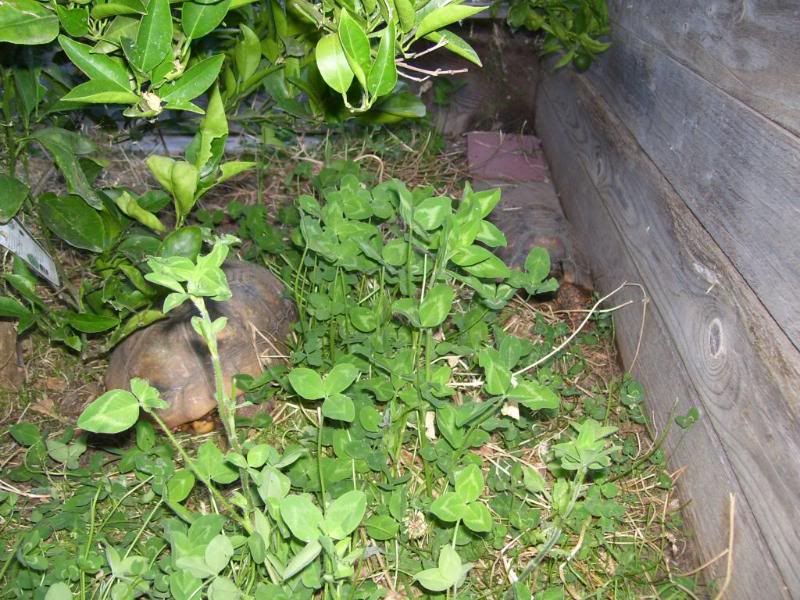 And the male again: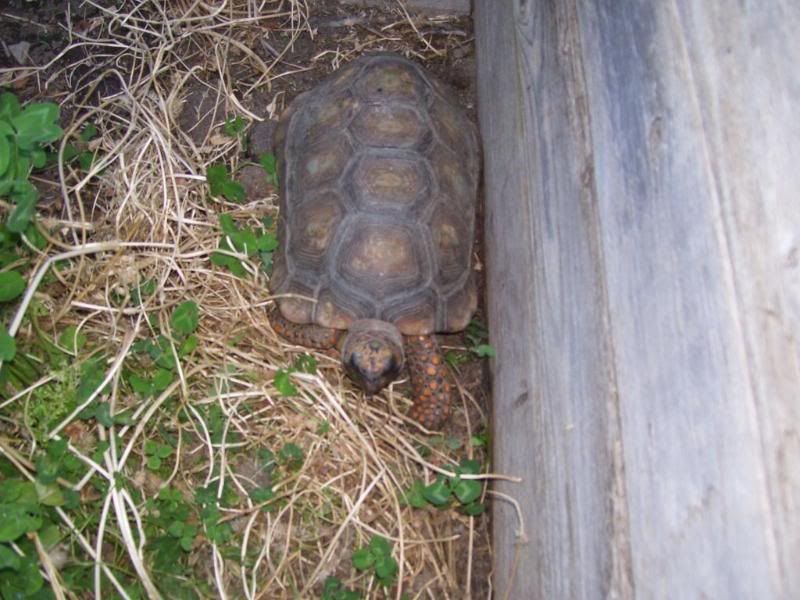 I think he's stunted for some reason or another. He hasn't grown or gained any weight since I've had him.
Then a couple years ago, a gal from the L.A. area brought me some Cherry head babies (adopted out to Terry (nerd)), some redfoot babies (adopted out to another forum member) and a yellowfoot baby. I kept him. He's growing very nicely and is almost as big now as my original male. But the original fights with him something awful, so I have to keep them separate:
And last but not least are my babies. I hatched these out about maybe 3 years ago. I didn't do a very good job on growing them smooth. Terry (nerd) said I fed them too much, but I think I kept them too dry. The one on the left has a split scute and a deformity along her hips that grows funny and they're both bumpy: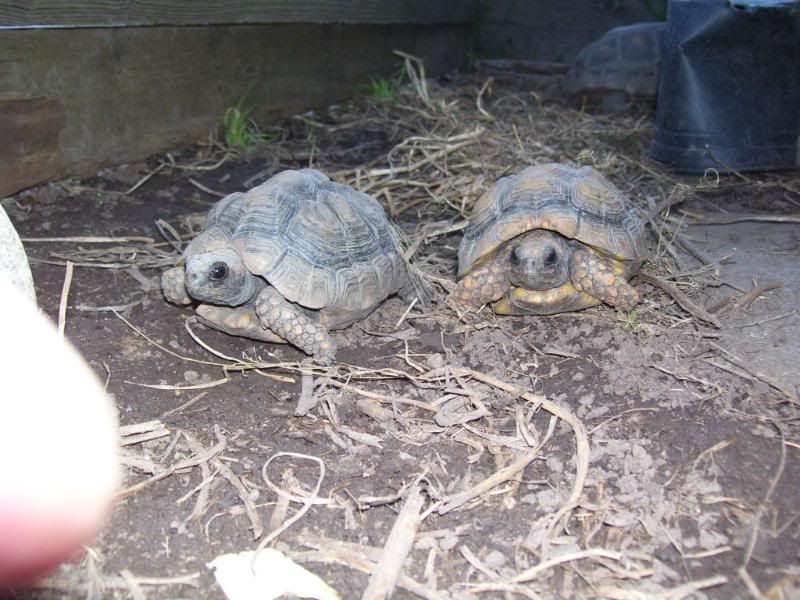 And another shot of the one on the left: