New Member
10 Year Member!
5 Year Member
Joined

Aug 31, 2007
Messages

5,794
Location (City and/or State)
TORTOISES
Well after almost 3 weeks of pacing and digging where she couldn't. My chaco tortoise finally laid her 3rd clutch today. 3rd you say I just remember the one egg way back when (July 20th). Well when she started pacing in early October, I said to Kelly thats way to much time between clutches. I had thought I checked well when I got back from the Expo, I guess I didn't I went out and dug around in the pen outside. Now remember this is October and it's gotten cold, especially at night. I found 2 eggs. They were very cold, probably around 10C and looked not fertile.
They must have been laid in late August, when I was gone.
I put them in the incubator and let them warm up. After 4 days the yolks settled to the bottom of the eggs and the eggs started to chalk up. It seems they were fertile and just waiting to be warmed up. One of these I'm sure I can see a red spot in these last few days. I guess they needed a cooling down period to get them started, as my first egg still hasn't done anything.
Well she laid another 2 eggs and along with the first egg, they went down cellar to get cooled off for a month. After that I will put them back in the incubator.
So I'm not doing to bad for my first laying season.
Here she is and the eggs.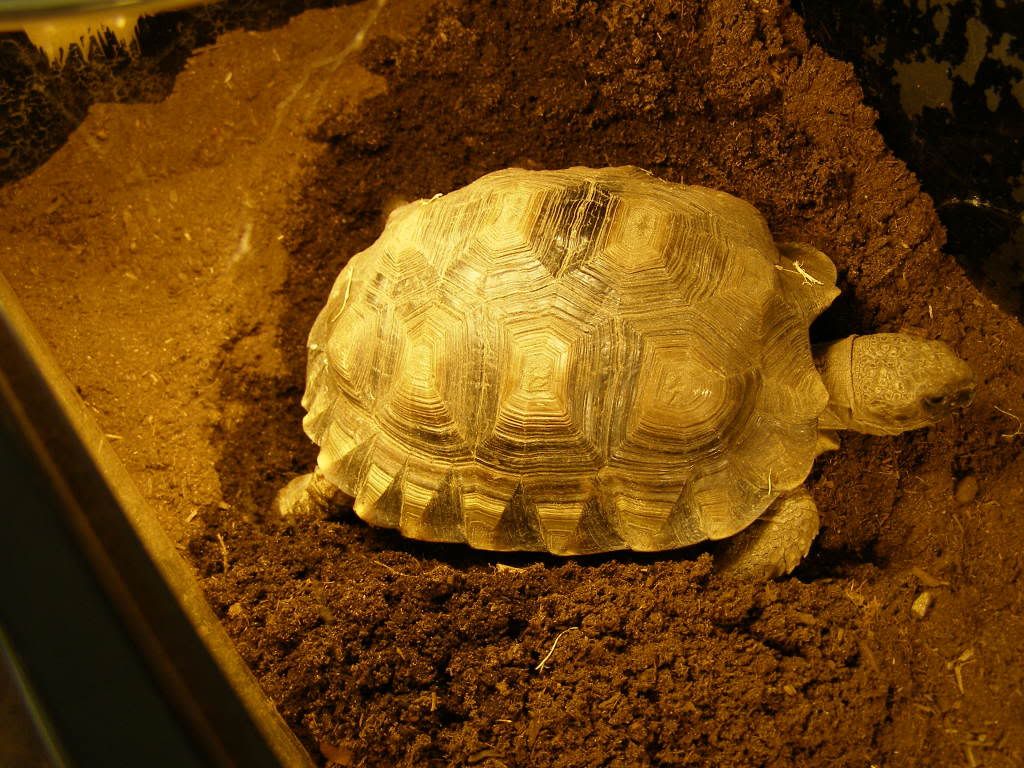 Danny