This is Hudson, our 6 month old Mastiff (my show dog!)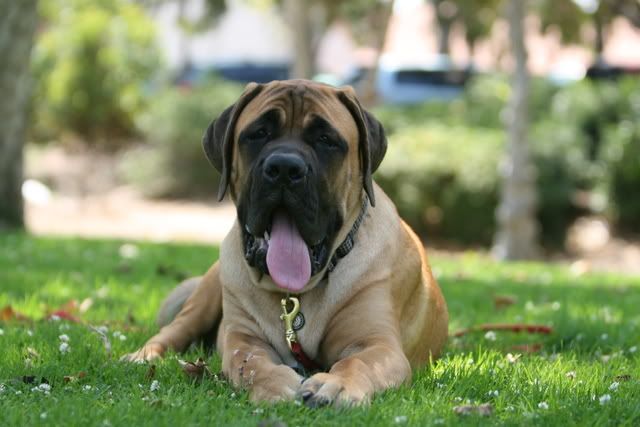 Reserve Winners Dog at our first show!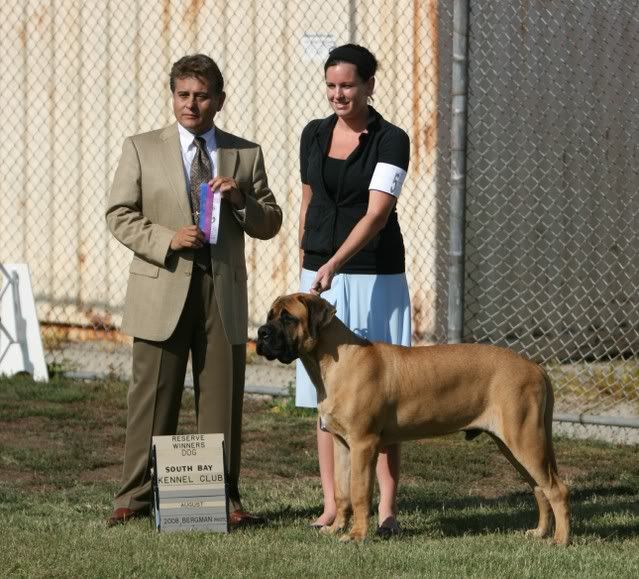 Apollo, 2 year old Mastiff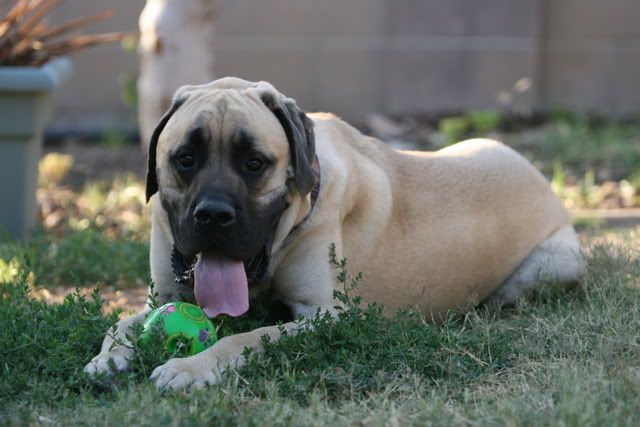 Norman, 1 year old Bengal mix rescue (thinks he is a dog)
His lobster hat LOL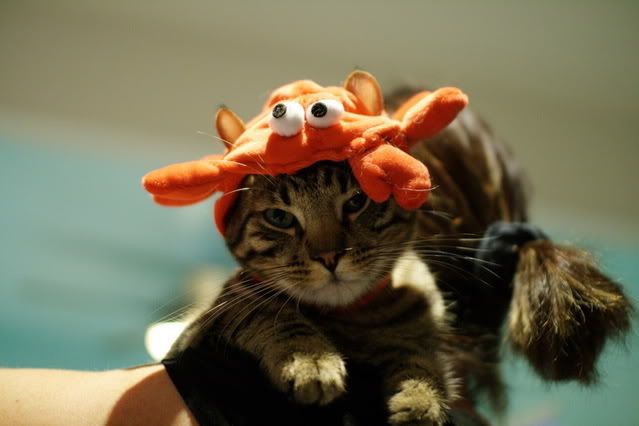 Baby Girl, 5 year old DSH rescue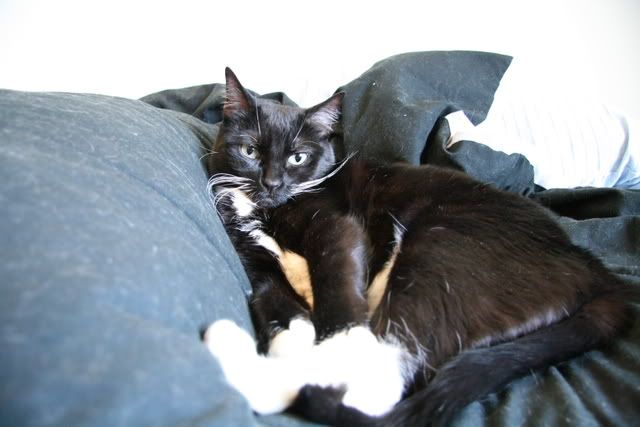 We also have an Oscar fish. He is a crazy fish, but we love him anyways! I don't have a picture of him, but he looks identical to this: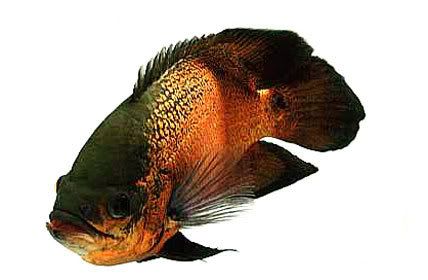 We also have several goldfish and a Koi in our backyard pond.
Thanks for letting me share!