Old Timer
TFO Admin
10 Year Member!
Platinum Tortoise Club
Joined

Jan 23, 2008
Messages

89,037
Location (City and/or State)
About 15 years or so ago, maybe even a little longer, this fellow I knew from the local reptile club gave up his job here at our zoo, and took a new job as reptile-keeper at the Philadelphia Zoo. I took care of his turtles and tortoises while he got his apartment set up, and then I shipped most of them to him. His Manouria were too large for him to keep in an apartment, and he asked me if I could keep them for him. We went into partnership on turtles and tortoises. At that time, he had Phae and Darth, a male/female Mep. Soon after that, he sent me Media, a 65lb female Mep from New York, and Maggie (or Magumba), a 25lb Mee from Pittsburg.
So, all these tortoises lived happily together in a large pen at my house. Darth was young and smaller than any of the females. I'd had him for a little over a year when he started practicing his breeding skills on anyone who would stand still long enough. He was slightly smaller than the Mee, and I didn't think anything about it. You know how those young males are. They'd even hump a rock if the spirit moved them to do so.
He did his practicing two years. Towards the end of that second summer, Maggie started building a nest inside the house that she shared with the other 1.2 tortoises. She worked on it quite a while and, while I thought it was very educational and interesting, I still didn't think much of it because Darth was too young/small.
One day, while she was sitting on the mound, I picked her up off the nest and set her aside so I could dig around in there. My thinking was, if it weren't a real nest, she wouldn't be guarding it. You might say that the light bulb went off over my head. She became very aggressive and kept trying to bite my legs as I was digging, so I had to move her into a different pen. Lo and behold, I found 49 eggs in there! After incubation, 19 of them hatched.
I sold all of mine (calm down...I told the buyers that they were intergrades), but my partner kept some of his, three of which I still have. And then a couple years later, someone who bought a couple of mine went through a divorce and gave two back to me. Long story short, 1 of the current intergrades is mine, and 3 of them are my partners. Two of them look like Mee and the other two look like Mep.
On a different thread Mike asked if I thought his male/female, brother/sister combo would breed. So this next part is dedicated to him:
How do you know you have a male and a female? Of the 19 that I hatched, at female temperature, all 19 turned out male.
If they do turn out to be opposite sex, yes, they will breed.
Mep intergrade: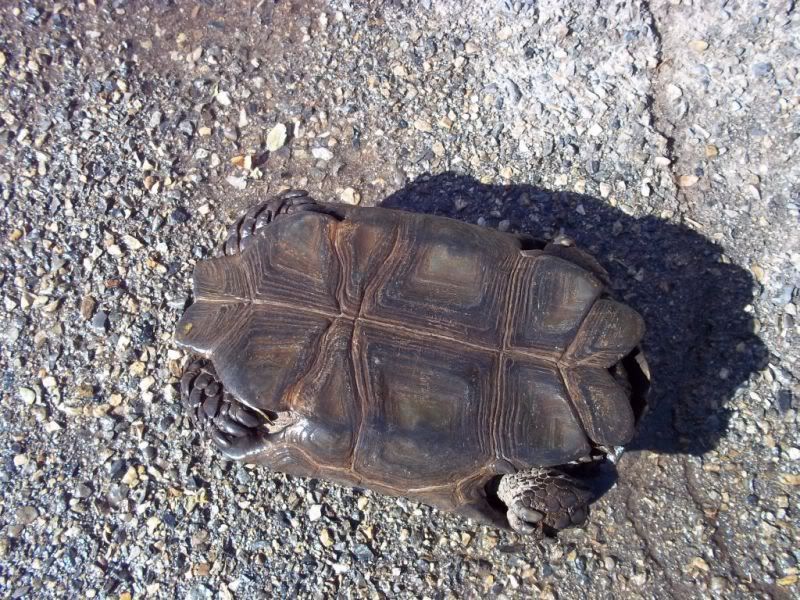 Mee intergrade: