Joined

Jul 8, 2015
Messages

4
Dear All,
I've found this tortoise while I was trekking in a nearby canyon. The canyon has a rather cool climate with lots of ponds and small water streams; along with various trees and different plants.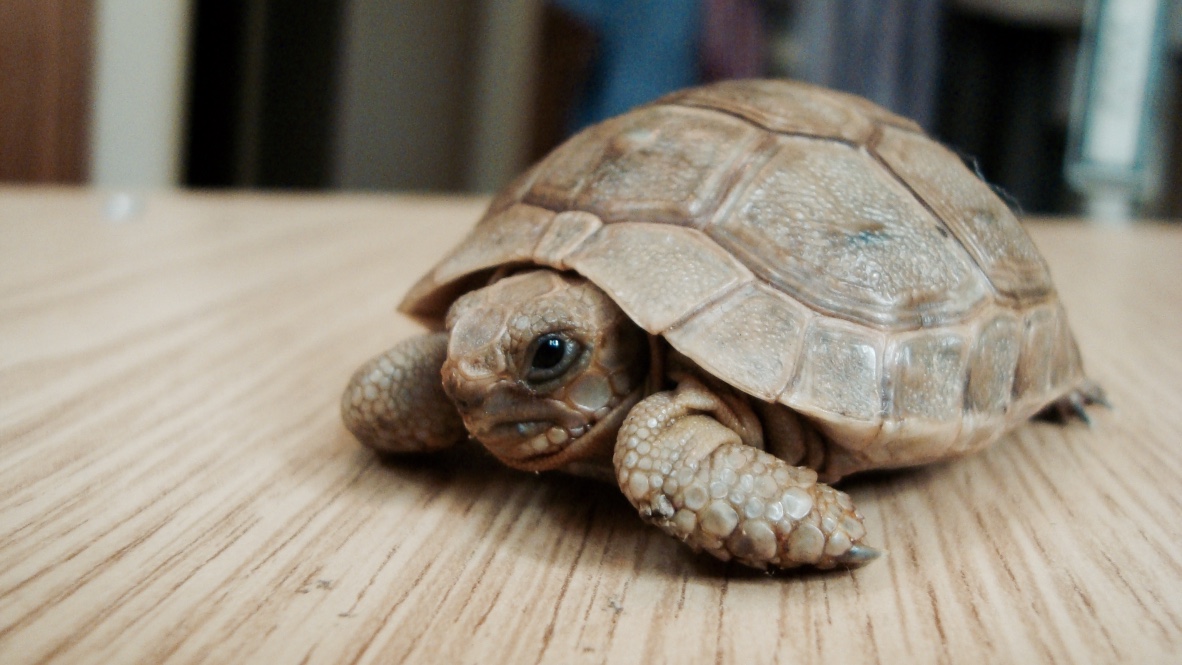 I googled tortoises for a while and now I'm confused whether this is a Russian tortoise (Afghan tortoise/Steppes tortoise/Central Asian tortoise - Testudo Horsfieldii) or a Mediterranean Spur-thighed tortoise (Testudo Graeca) which is common around here.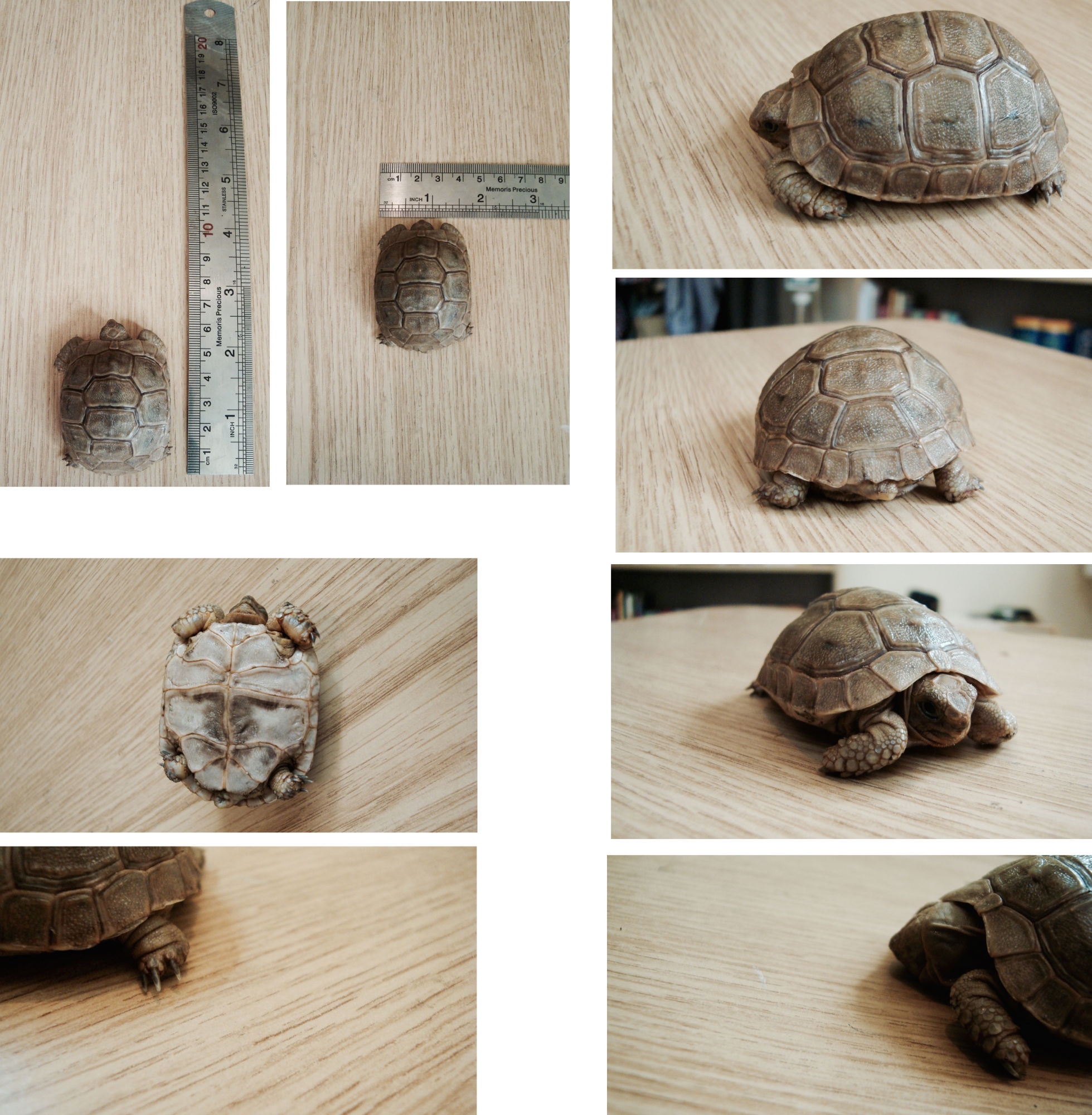 Initially, I named it Oliver based on it's olive color. But now that I'm no longer sure about the gender; I might have to call it Olivia! Based on the tale shape, I'm guessing it's a female.
It has three toes in the front legs, and four in the rear ones (unlike the Testudo Graeca, true?). This brings us to the elephant in the room. If this isn't a Testudo Graeca, how can it be a Testudo Horsfieldii when there are no reported sightings of it in this region?
Considering the closest reported location is at least 400-500 Kms away makes it quite a surprise. Plus, the shell color and pattern doesn't look like one. (Or maybe there is simply no elephants in the room
)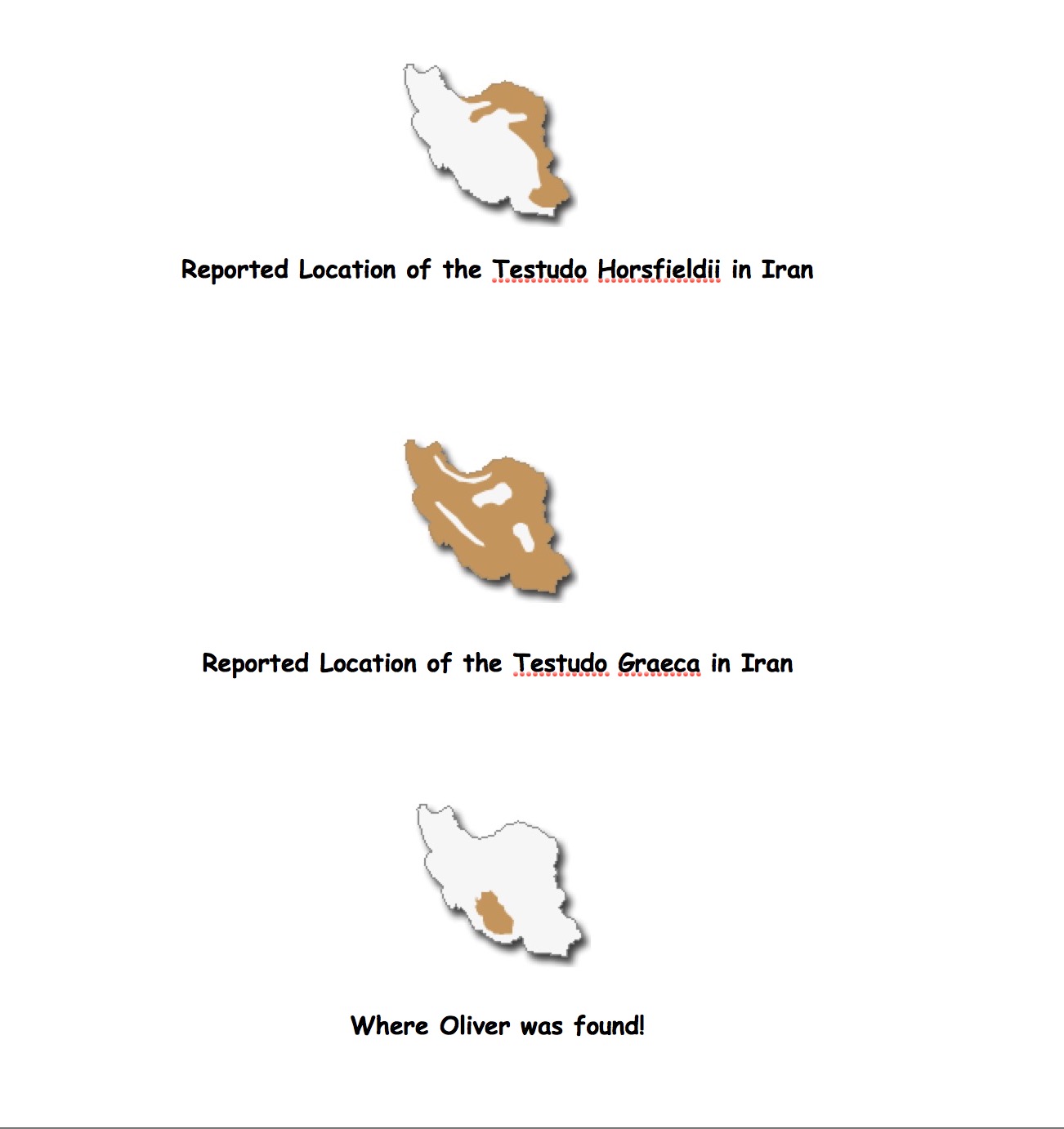 Here are further features for identification:
Top Shell Length: 5.5 cm
Top shell width: 4.2 cm
Top shell color: Khaki - Olive
Bottom shell color: Cream
Toes are not webbed
I'd be grateful appreciate if anyone could identify this tortoise, it's gender and possibly guess how old it is. Further information about the diet and housing are much appreciated.
Thanks!
P.S: Now that I have looked through more threads (specially the "
Which Baby Tortoise Do I Have?
") I think it's a
Testudo graeca ibera
. I'm not sure though.