Well-Known Member
Moderator
5 Year Member
Today is my birthday!
Joined

Mar 2, 2012
Messages

9,550
Location (City and/or State)
Well I dont have quite all the best photos from some of our specimens, but I am posting this anyways and will update it later I suppose.
Kinixys Has 8 species. Some are quite difficult to distinguish. Especially in overlapping ranges. We have 6 of the 8 species.
Some photos and short verbiage to identify some.
Kinixys Belliana and Kinixys Nogyuei pictured here. Belliana on left and nogyuei on right. Nogyuei have a dark brown facial coloring and straight sloped beak. Nogyuei tend to flatten and oblong toward posterior vertebral scute 3/4 then hinge. Belliana have a shadow mask of blue to black beak and yellow to blonde head. Belliana have 5 forelimb toes and 4 year hind limb toes. Nogyuei have 4 forelimb toes and 4 sometimes 3 hind limb toes. Belliana also do not oblong or flatten at the vertebral scutes. They trapezoid and uprise towards the flank. (photo not taken but will post later to show differences)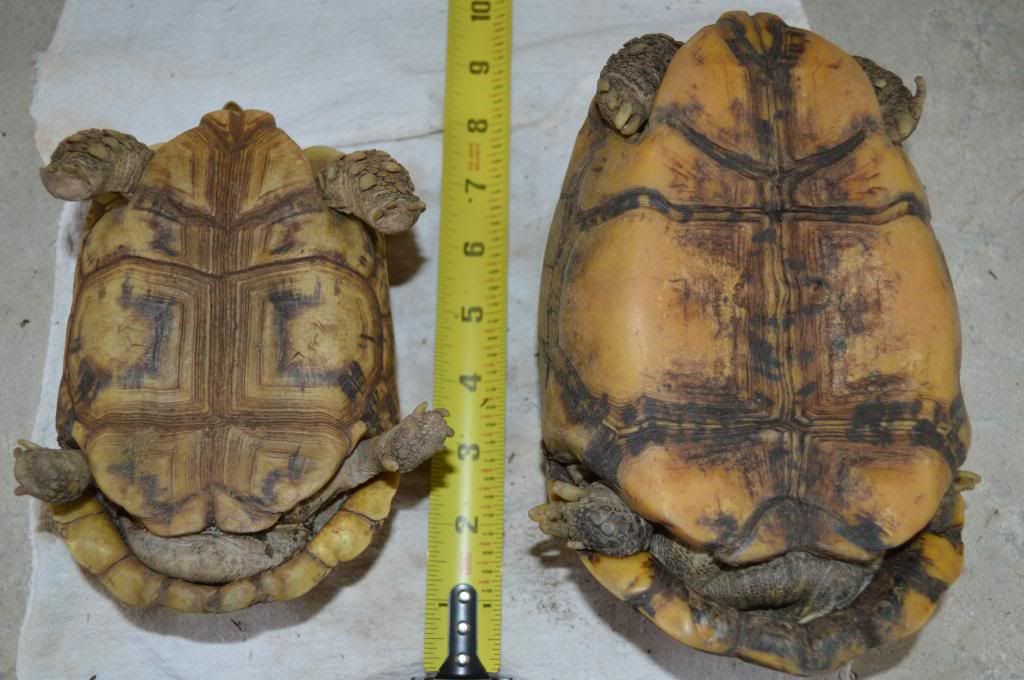 Belliana Belliana Beak
Nogyuei Forelimb Nails
Nogyuei Hind Limb Nails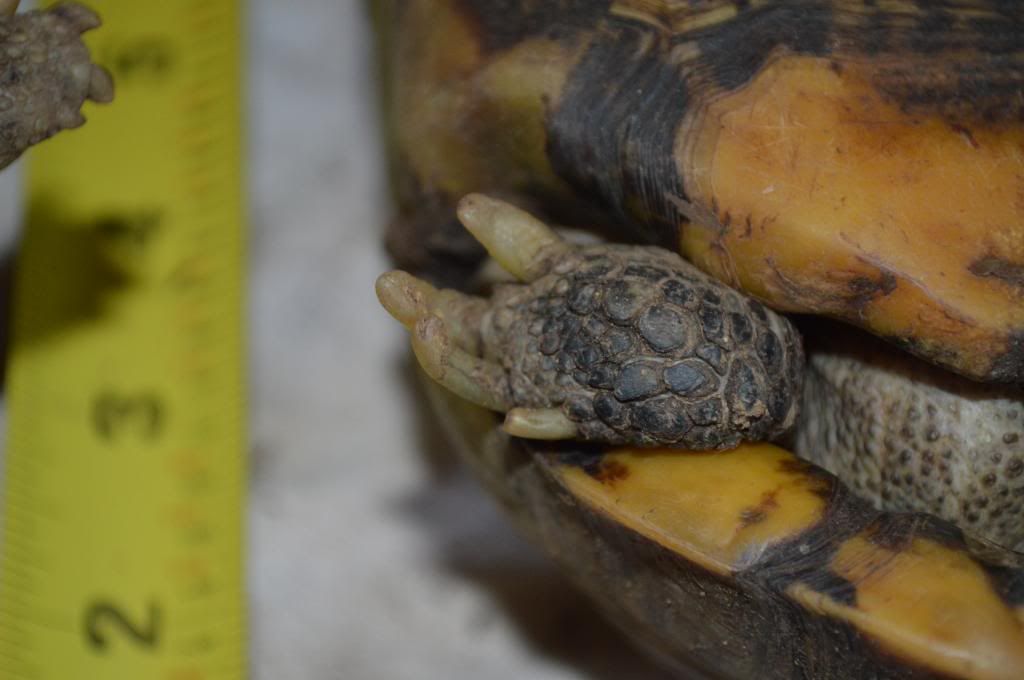 Nogyuei beak (Needs trimming, but this should show the dark coloration of the head)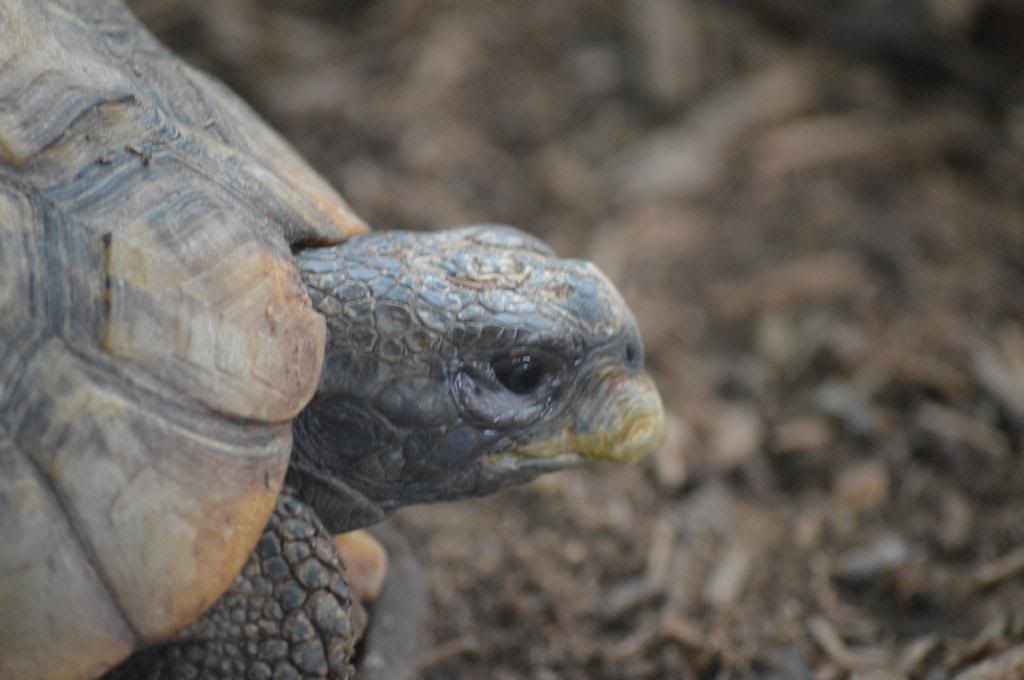 Kinixys Zombensis
Closest related to the Belliana Belliana. Shadow of the black to blue beak is almost indistinguishable. The beak on belliana belliana curves inward where as zombensis sticks rather straight down.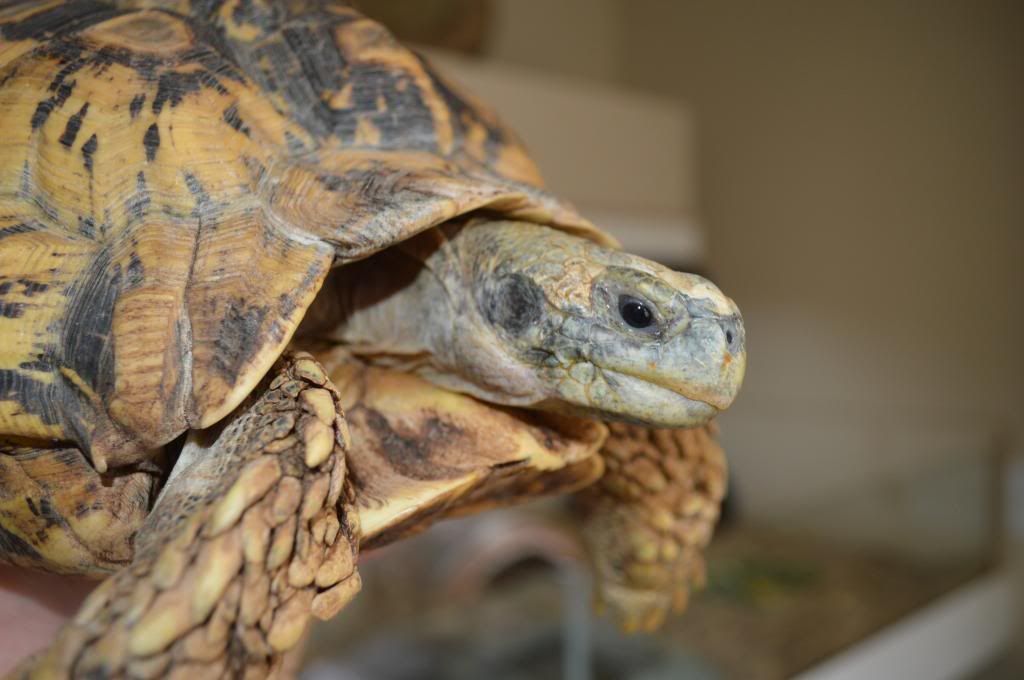 Forelimb Toes always 5 and Hind limb toes always 4. Tail tends to obtain claw on both males and females(as seen in photo)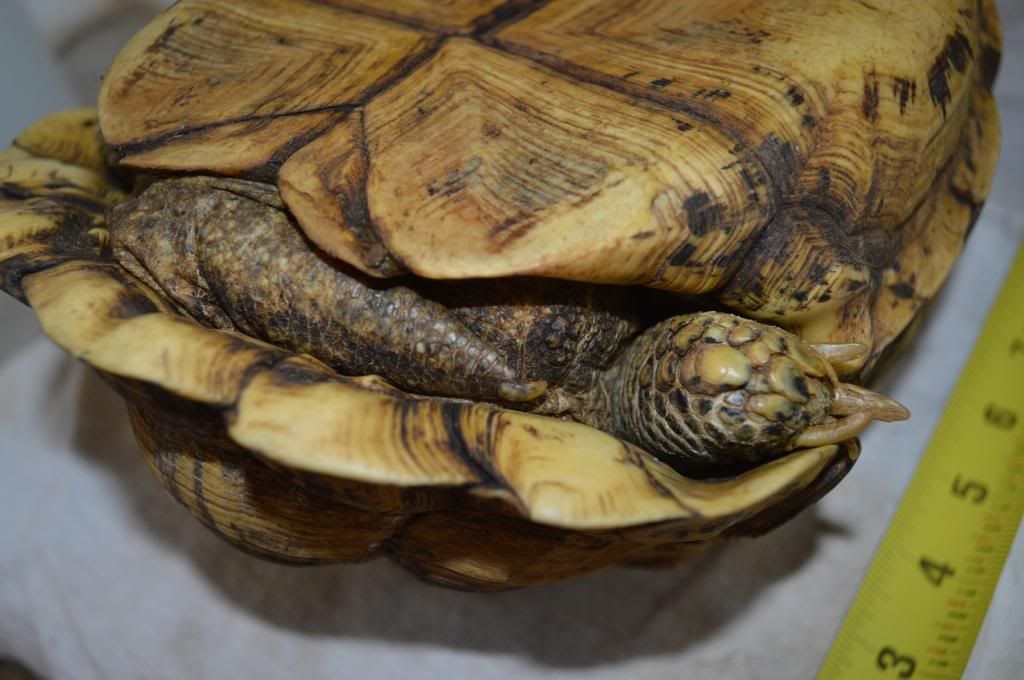 Zombensis beak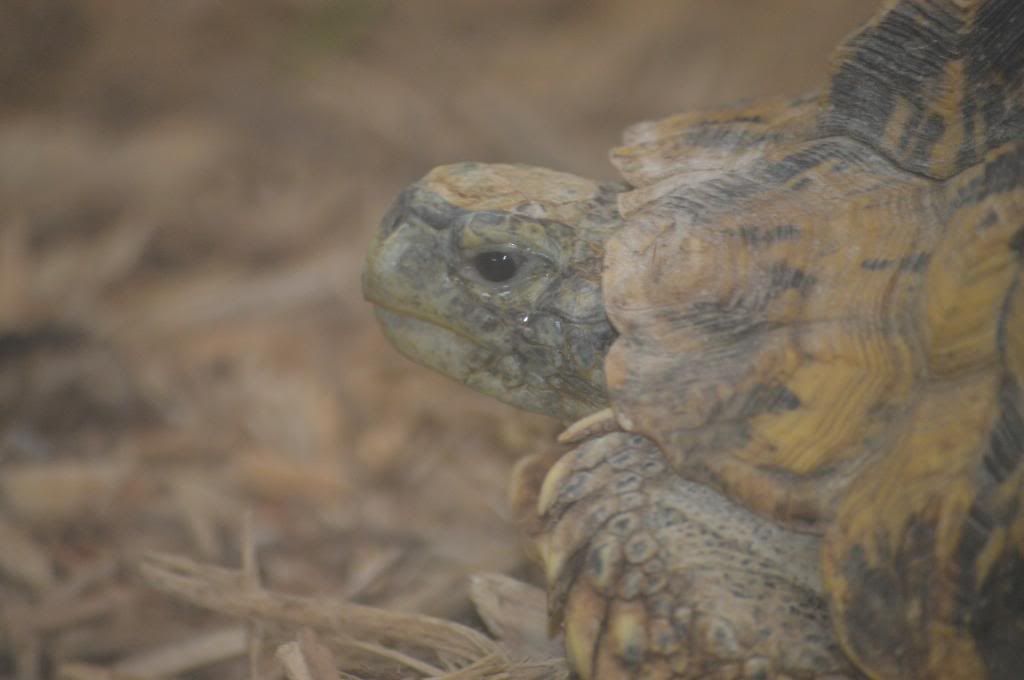 Kinixys Spekii
Spekii are very flattened of the kinixys species. They tend to have 5 toforlimb toes and 4 hind limb toes. They are easily distinguishable from belliana,nogyuei and zombensis from their flattened and elongated shells.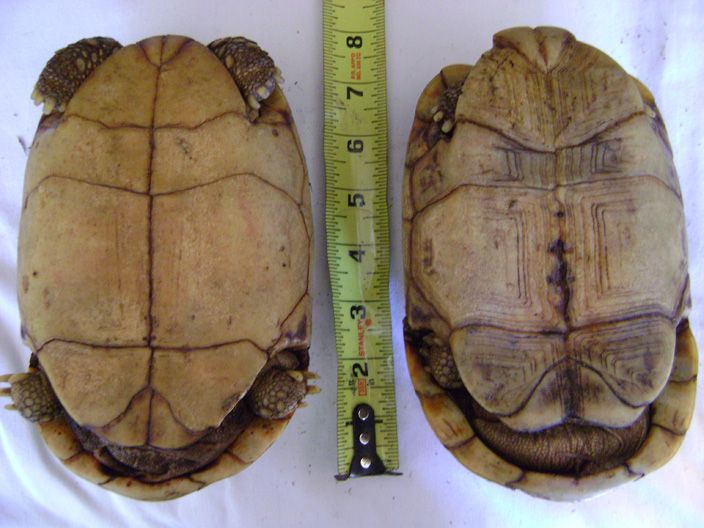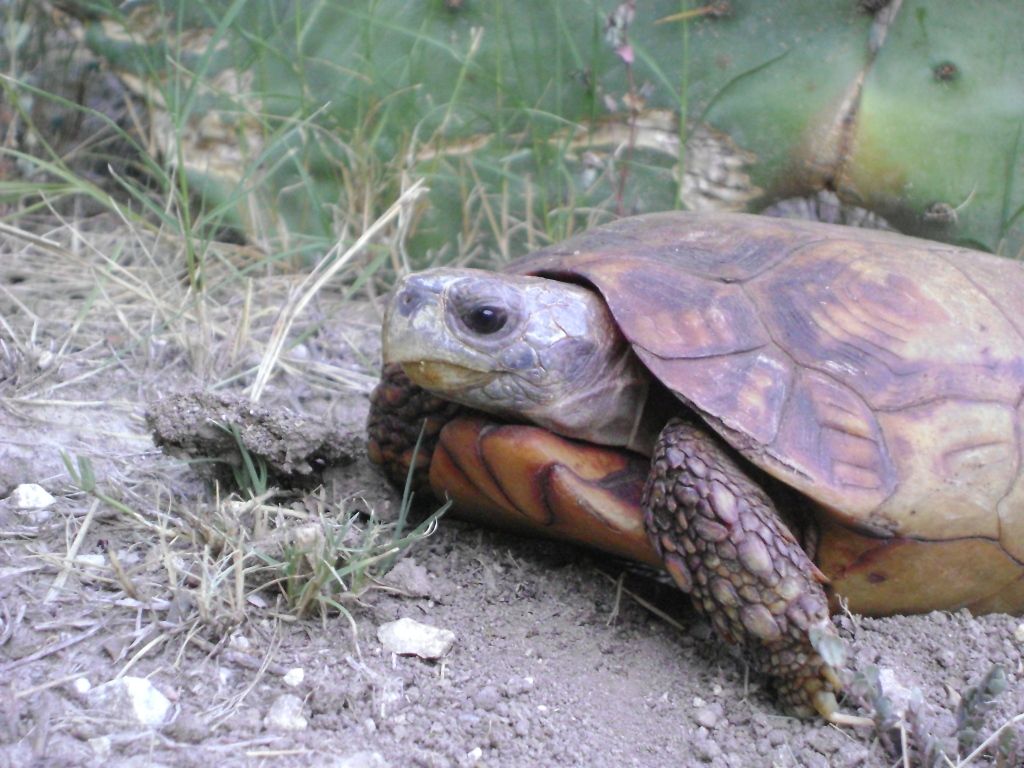 Spekii Beak
Kinixys Erosa and Kinixys Homeana
Both endemic to western africa in the tropics. Both overlap in some range, but erosa tends to hold more of the landscape than homeana.
Homeana on left Erosa on right.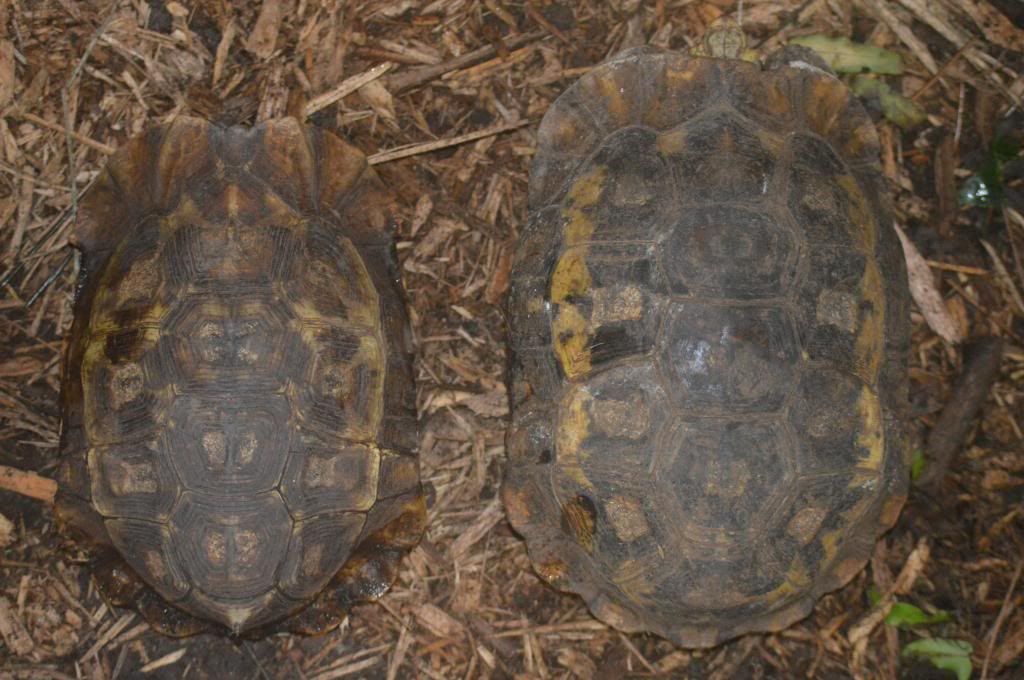 Homeana will have a knob on their 5th vertebral scute, then slope downwards somewhat inverted. Erosa slope at the 5th vertebral scute.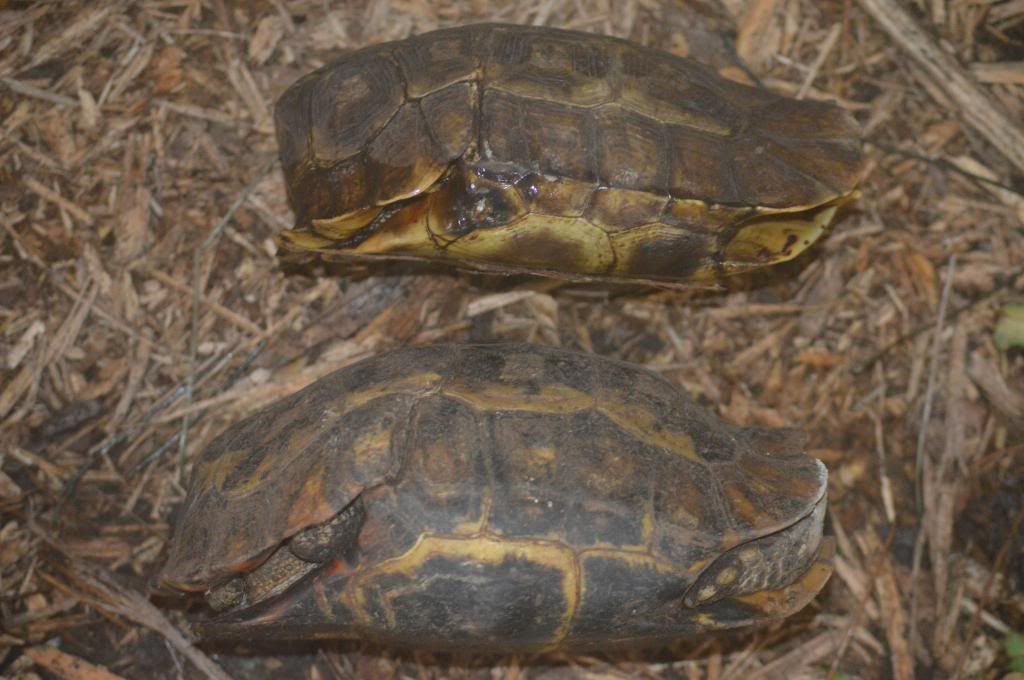 Erosa have a yellow to reddish hue to their heads. Erosa also have a snouted upright nose. Homeana tend to have more of a brown with light brown hue to their faces, and their nose does not abruptly snout or slope upwards.
Erosa Female on top, male on bottom. Typical of male specimens to become much lighter and red during breeding season.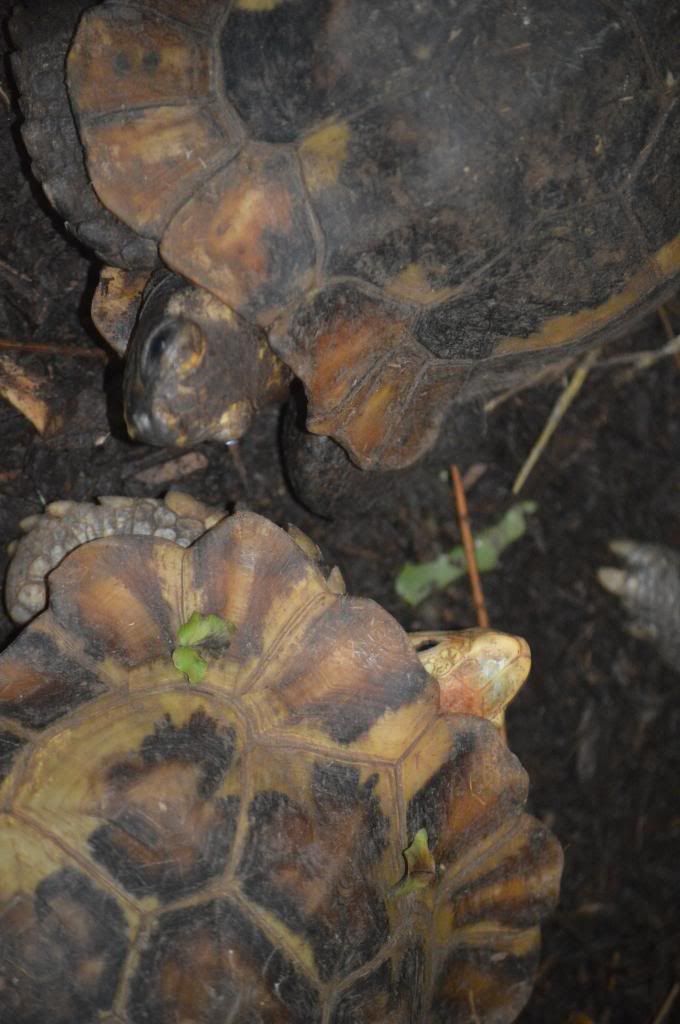 Erosa Pig nose snout characteristics
Homeana facial chacteristics
For now I will keep this as is. I will work on more photographs showing more detail. Also will have more species to show as well.