Since the baby isn't such a baby anymore, she got some big girl rocks added to her enclosure.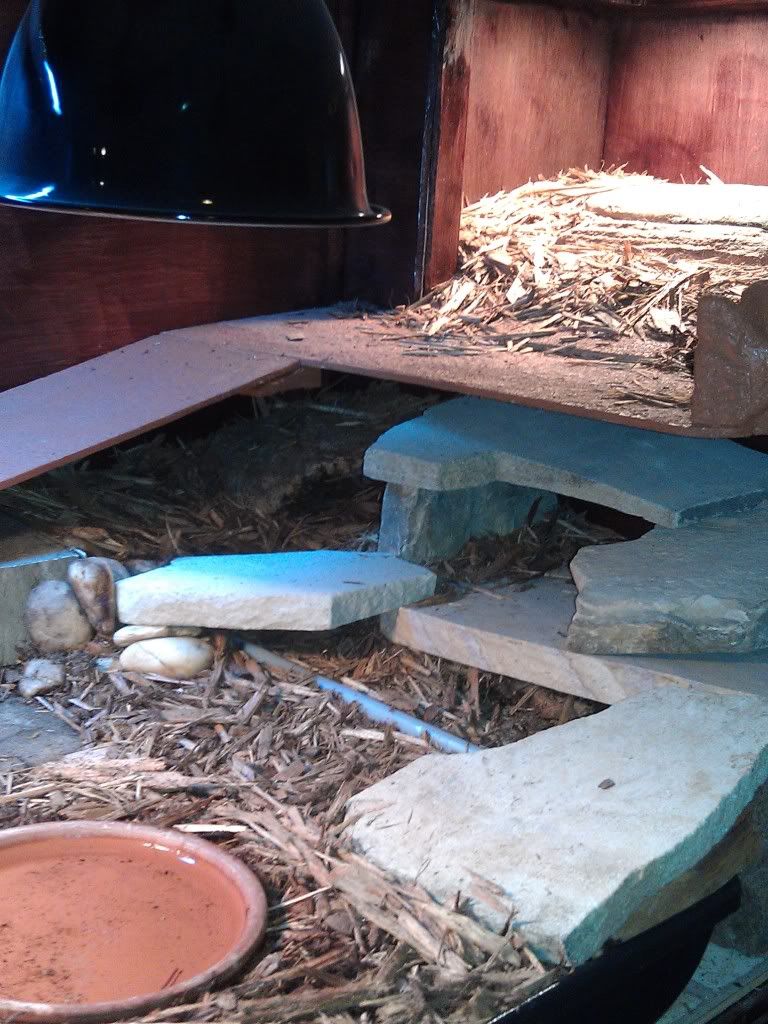 I needed to add more hides to the big enclosure since there are now 4 living in there. I had also been trying to come up with ideas to add more plants that they couldn't destroy instantly. I couldn't find anything that would work so I made my own planter box. I may just have to make one for the other corner and a couple for the elongated's house too!
I'm really pleased with how it turned out and it was made with scrap wood I already had. It just has screen for a bottom so the plants will have a chance to dry out between waterings.