New Member
10 Year Member!
5 Year Member
Joined

Apr 23, 2008
Messages

75
Location (City and/or State)
Finally getting around to an update and pictures of the two greeks we got from Danny last august.
This is what we saw when we took Pip out of his shipping box! Hey, let me out!
Here is Pip (left) and Oliver doing their first bask in Colorado. Pip was 2" long and weighed 48.2g. Ollie was 2.5" and 73.7g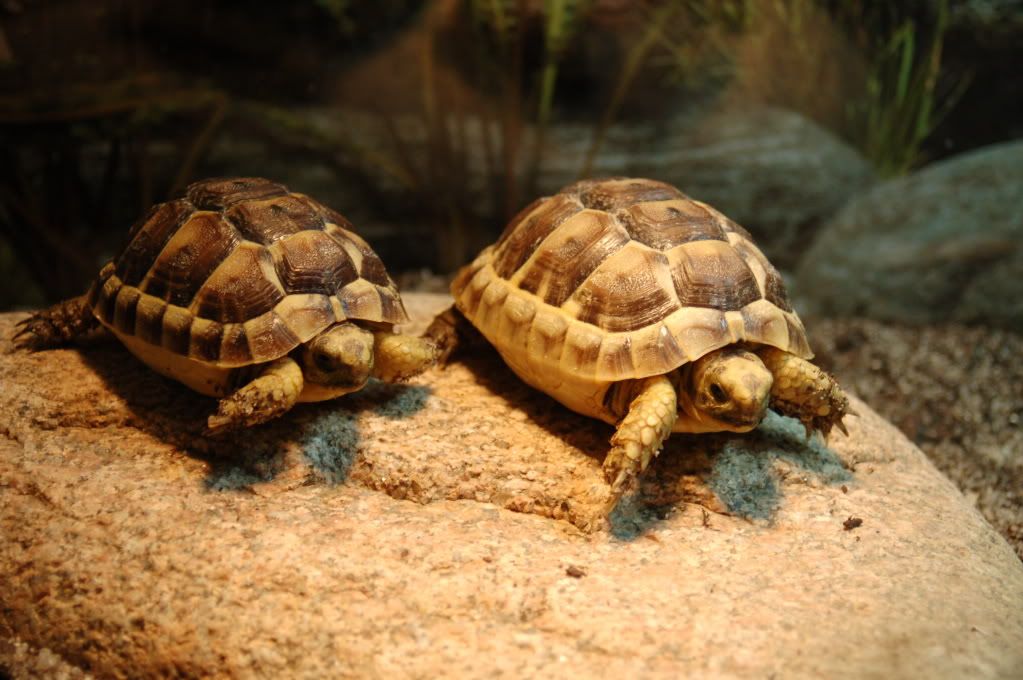 Getting ready to do their favorite thing . . . EAT! Both of them doubled their weight by Dec. 08.
Caught in the act . . .
And here they are today. Pip weighs 152g and Oliver weighs 176g.
They are quite the little characters, always on the go and very curious and friendly. I am so glad they joined our family.
Donna