Well-Known Member
5 Year Member
Joined

Feb 21, 2010
Messages

8,803
The New Building is 8'x14' .....3- doors , window and skylight, that sits on Alum. Floor Joists.
2x4 walls fully insulated with R-13 and then Sheeted with ½ OSB board. All interior wired with GFI and ran straight into a New breaker on the house panel.
The floor itself is a 1" Marine Ply with Epoxy coat, then I added 5/8" Foam insulation sheeting on top . Before adding medium I two pieced –tarped and black papered the walls to help with moisture.
3- 42"x 72" Steel frame double insulated doors…..
The Hut itself is divided into two main sections for the Cherries and The Hypos (reds) , along with a 2'x12' open table loft above.
Some neat stuff was adding a 'cut –down" live tree for the support on the Grape trellis and of course the ugly block wall that had been hiding behind the play-house for 50 years.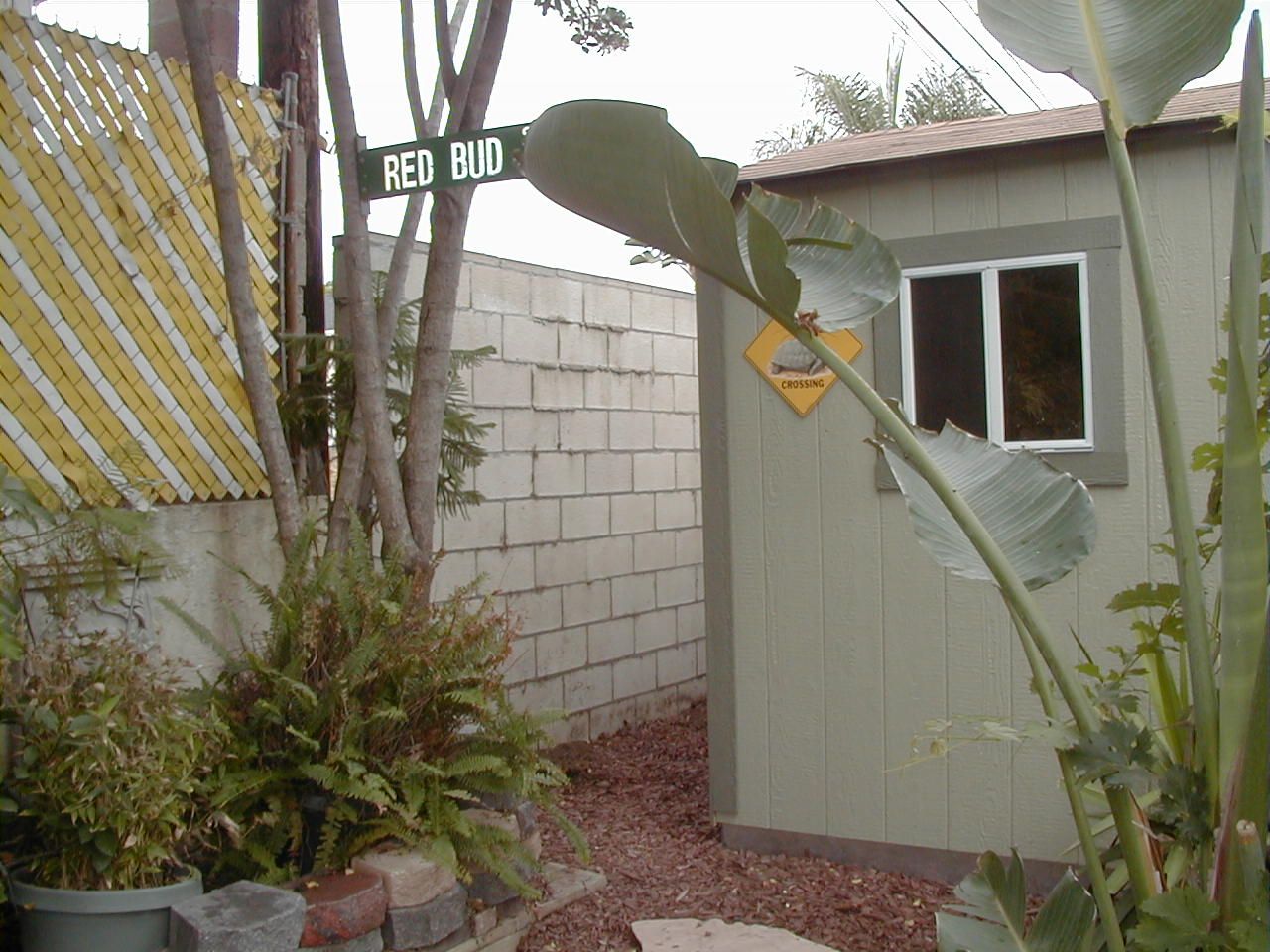 Not the best of pics ….I'll blame it on the late afternoon sun …..but ya get the idea ….
[/URL
]
[URL=http://s755.photobucket.com/user/N2TORTS/media/enclosures/Cove14rebuildj_zps45a86788.jpg.html]
And of course' a new little added water feature on the back side of the pond……that looks really neat at night with some floating LED's.
Still needing to add the auto mist system and some other goodies ...
JD~
[/URL]