Well-Known Member
5 Year Member
Joined

Oct 3, 2013
Messages

2,688
Location (City and/or State)
Littlefoot is growing like crazy! He joined our family on his 3 month birthday, October 22nd, weighing 20 grams and was 1.75" long. Here are his measurements a few days ago.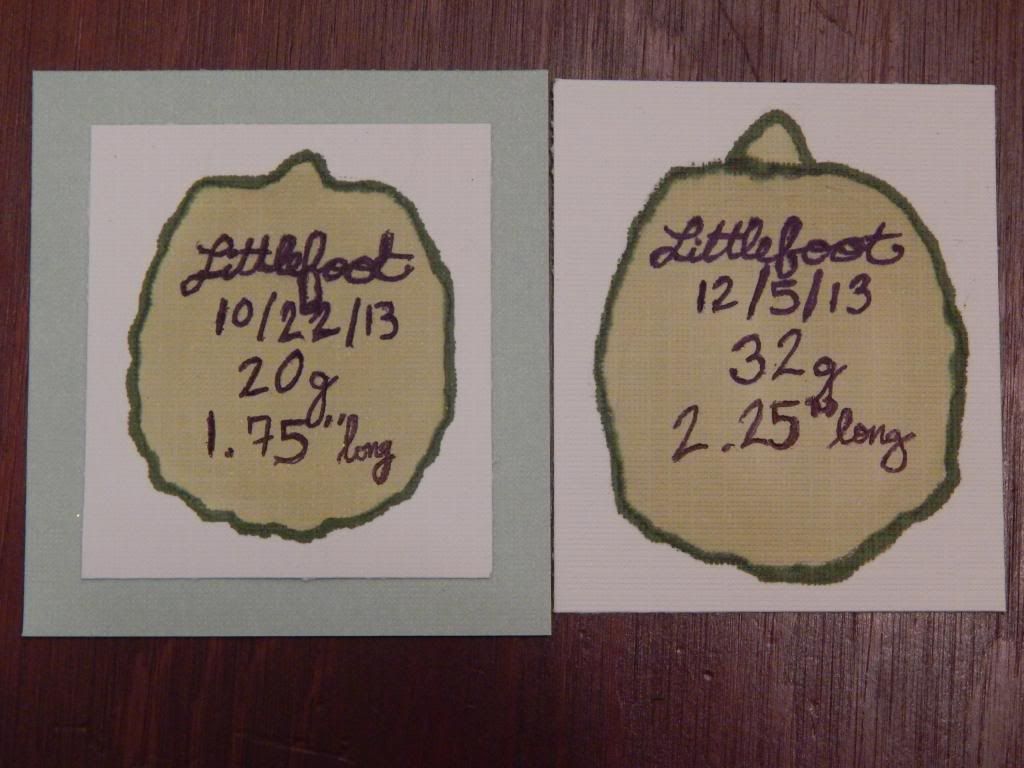 My stepdad is going to build us a permanent 2-level enclosure, around the start of the new year. Should have it by February/March at the latest, I think. In the meantime, he's been in an under-the-bed style Sterilite tote that measures 15"w x 39"l x 5.5"h.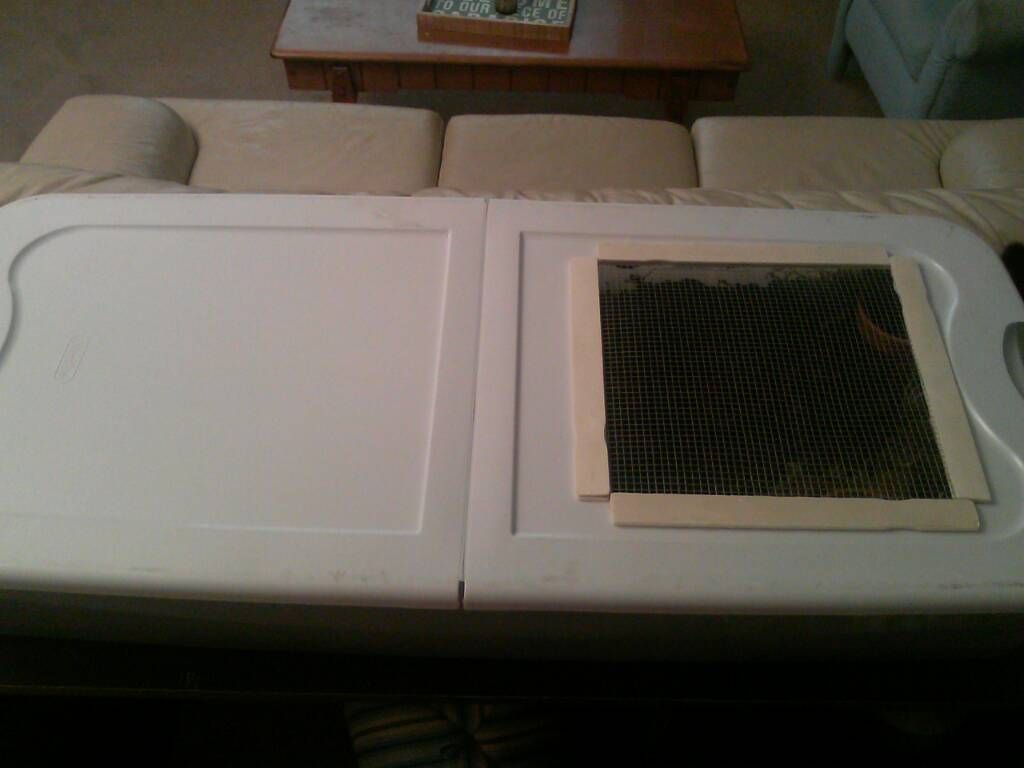 It's holding humidity, temperatures are doing great, and he's been a happy, healthy little guy. Lately though, he's started pacing the walls a bit, and always runs to climb on top of his hides (they're about at the lip of the container) when I take off the lid. One time he almost geronimo-ed off the edge when I turned my back for a second. I don't want to build a fancy enclosure when I'll be getting a new one in just a couple months. And since I'm saving up money for the wood and supplies for that, I can't really afford to build much of anything. But it does seem like he's wanting more space and room to roam.
I have a 75 gallon fish tank/stand that has been empty the last couple months. Still running, but no inhabitants. It measures 18"w x 48"l x 21"h. What would I need to do to make this a clean and safe habitat for him? It's pretty grimy. Lots of hard water marks and calcifications, algae, fish germs...not to mention a sand substrate that will need to be removed and I'd have to make a lid and way to hang his lights (I have 3 naughty kitties, so a lid is a must!). Are these few extra inches of space in the meantime worth the effort? Will he be happier with this? Is there anything else I can try? Should I just wait?
Thanks everyone.