Old Timer
TFO Admin
10 Year Member!
Platinum Tortoise Club
Joined

Jan 23, 2008
Messages

89,053
Location (City and/or State)
My female came to me as a rescue about 18 years ago. She was a long term captive, but wild caught. The male came here about 6 or 8 years ago as a wild caught, and I think I am his first keeper.
In this picture you can see the difference in shell shape, however, I really don't think it plays a part in sexing them. I think his flared carapace is maybe nutritional. The female is more oval shaped, and the male is more triangular. (female on left):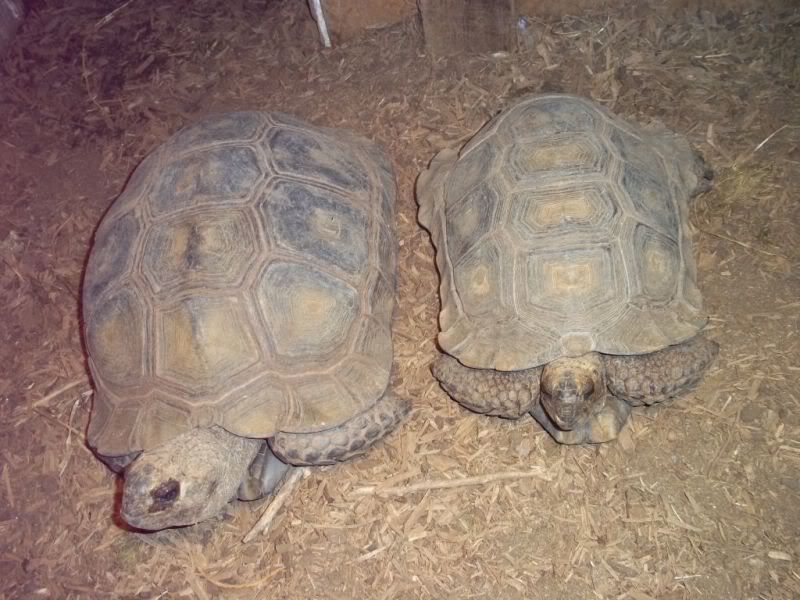 Note the gular difference in this next picture. The shape is the same, however the male's sticks out further: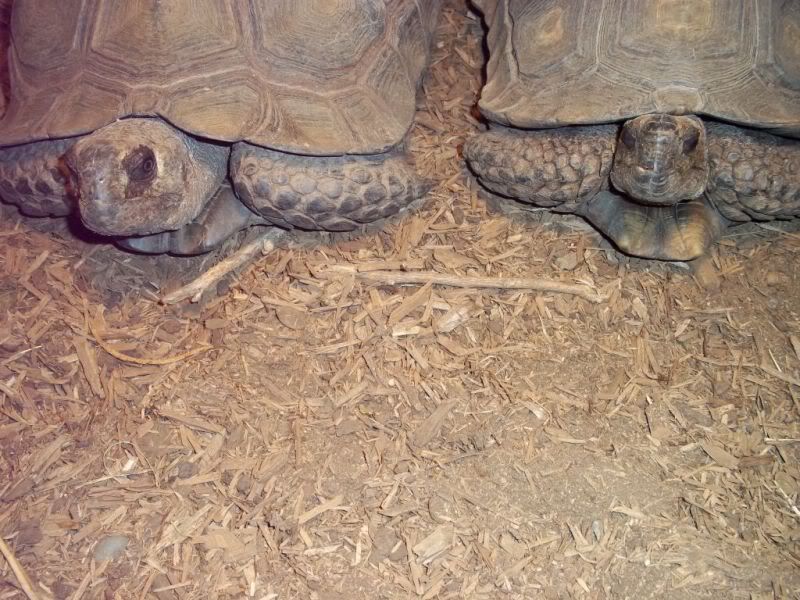 Here you can see the bigger tail on the male, the fact that he's starting to concave and the shape of the anal scutes. It would be hard to tell male from female if you didn't have both sexes side by side. The male's anal scutes are almost straight across. And the anal/femoral scute seam is straight in both sexes, however the male's is indented at the edge, while the female's isn't: