Well-Known Member
10 Year Member!
Joined

Mar 18, 2010
Messages

274
Location (City and/or State)
There is this small land area about 40"x32" in my backyard where I haven't found a good use for any of my tortoises. Many of them had stayed here and moved on to other bigger habitats. So after a long thought process, I've decided to turned it into a small water habitat to house some of my small water turtles where they can enjoy the nice sunbath instead of swimming in the indoor aquarium all year long.
Lots of cleaning and haul-away to do before the real works begin...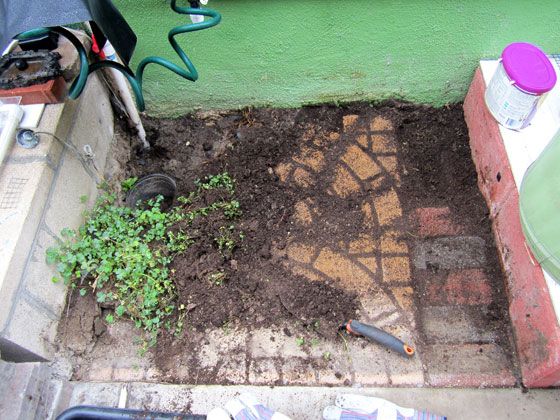 After removing the bricks and the wild weeds, the soil is then loosened and leveled...
Now we have a good foundation to work with when building the wall to form the water area...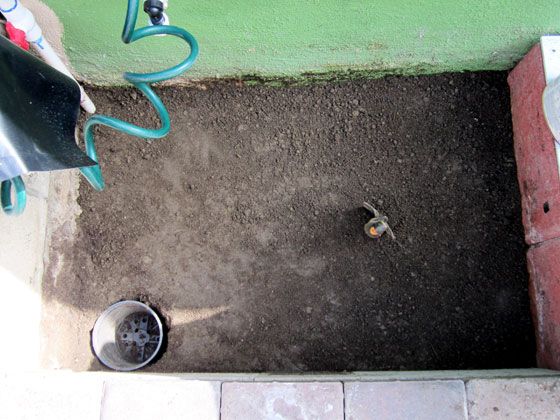 A small drainage reservoir is also added at this time to make room for the drainage pipes...
Building a rectangular fortress wall to form the water area...
Using the left-over wall materials as the flooring substrate to protect the pond liner from hard stones in the soil...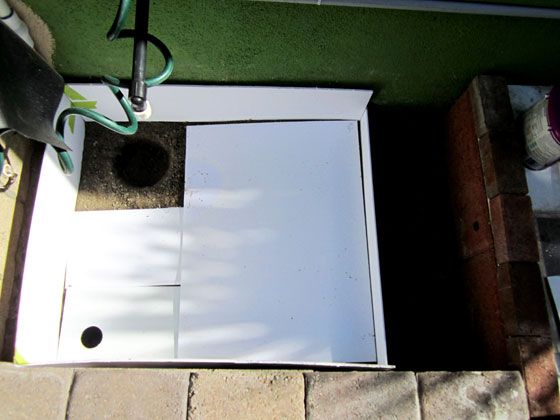 Preparing the pond liner to fit around the water area, and then cutout the hole for the drain pipe...
The the next step involves a lots of hands-on works as to fit the liner around the rectangular fortress wall, so I didn't take any picture on the fitting process... just need to make sure to minimize the creases on the liner when it comes to the corners of the wall...
This is how the water area looks after applying the liner, I've also used some existing bricks as the landing platforms in the water for the turtles to climb onto to bask...
A small shelter made with half cinder block is also added on the side...
Since this is a small water turtle habitat, adding additional wire cover and top is an very important step, don't want any rats or birds to get into the habitat and have a feast...
But the cover is designed to have a hinged door so I can get my hand into the water to retrieve the turtles if necessary without lifting up the whole cover...
Same thing on the other side of the habitat, a clear plexi cover can be lifted up to check on the turtles when they are on land...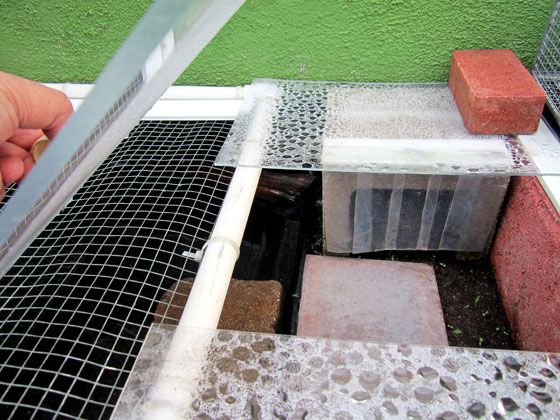 Overall this is not a difficult habitat to build, but trying to re-use all the existing materials did take me a while to draw up the plan, and the only thing I had to get is the new liner where I picked up at HD. Now I can let some of my water turtles stayed in this outdoor habitat here in So Cal, as we are still getting into high 70s during the day.