Joined

Jan 12, 2012
Messages

68
Hi everyone
It has been a while since I posted on this forum. As a new RT owner, I have posted some photos of my RTs and indicated that I will be building their outdoor enclosure this summer. Well, the weather has been pretty good recently around 70F and i cannot wait any longer, so I started the project and got it done. This post is to show what I built and some questions.
Questions first:
1. Is there anyone living in Colorado or where climate is alike? When would you take your friends out living outdoor?
2. The moment I put plates out with fresh greens, unwanted visitors came, such as birds, squirrels. What shall I do? I have seen fox roaming in my backyard before, will that be a threat to my little ones?
3. My RTs weren't actively eating at all - I assume that is normal and after a few days they will get used to the new environment.
4. What other things I may have missed in this enclosure?
5. BTW, I do have to take them in as night here can gets really cold. Their activity seemed to have direct tie to the temperature, yesterday they were roaming around checking out the places all the time and today, they quietly settle inside the shelter or at the corner soaking up the sun. With no appetite for the greens that they loved so much when indoor.
I picked the old garden area in the back yard that faces South and West with full sun almost all day. I really did not do much gardening these days and decided to make an enclosures for my friends.
Here is my old garden area before the project was started.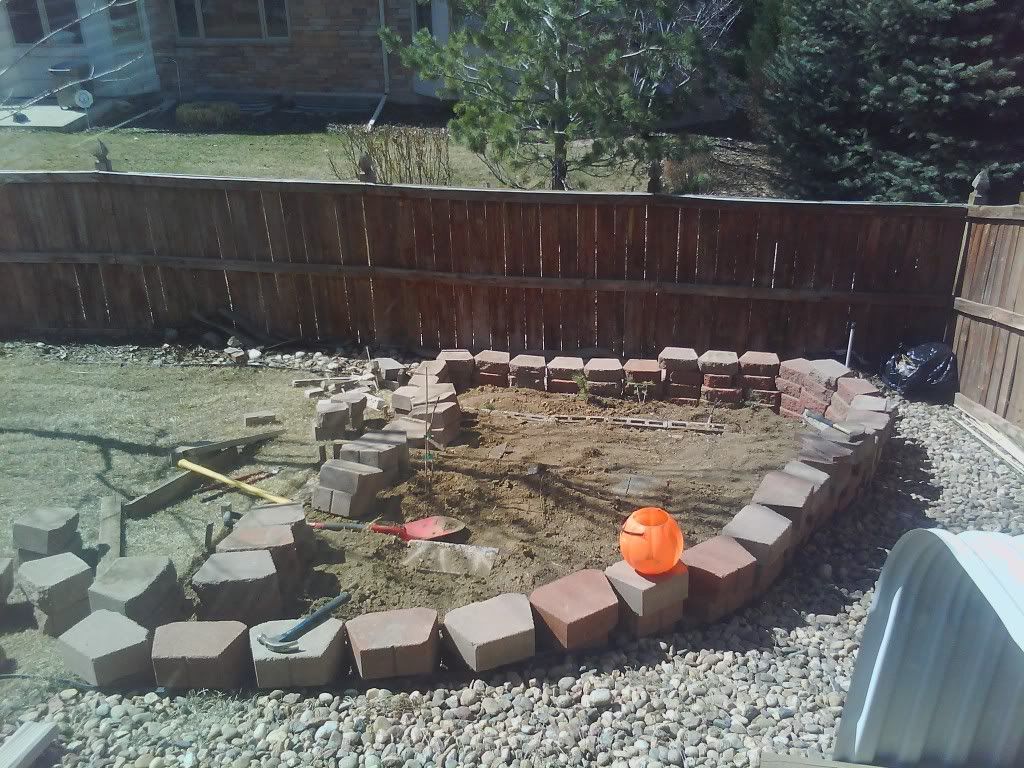 Here is the finished enclosure viewed from the house.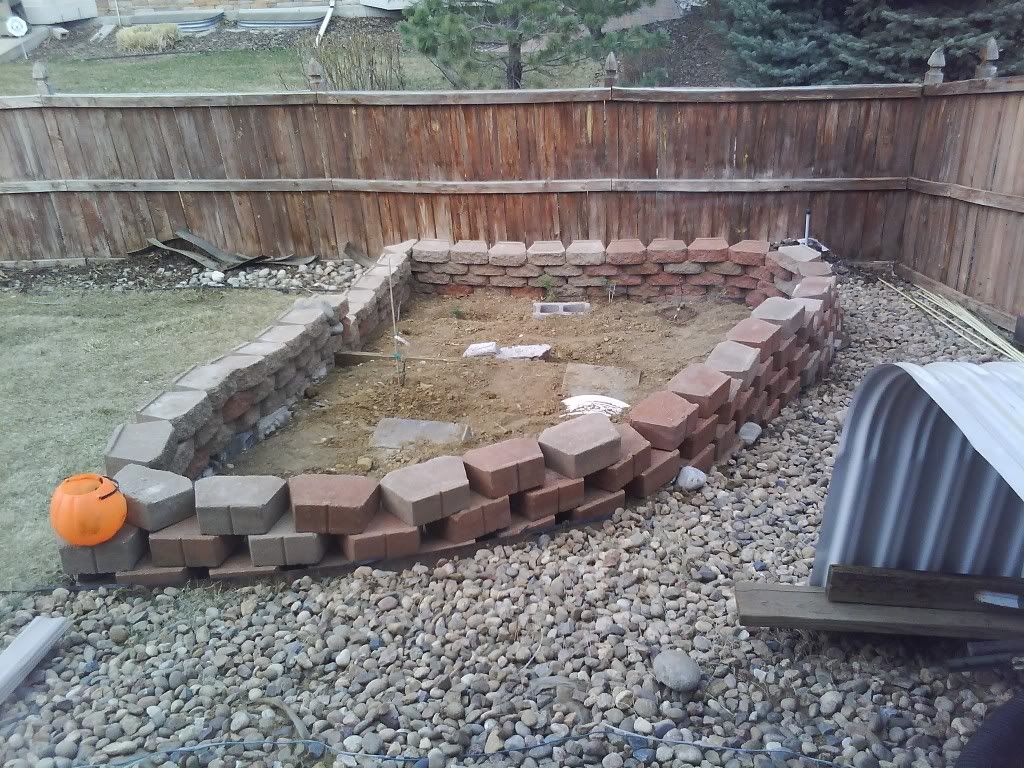 Viewed from the fence.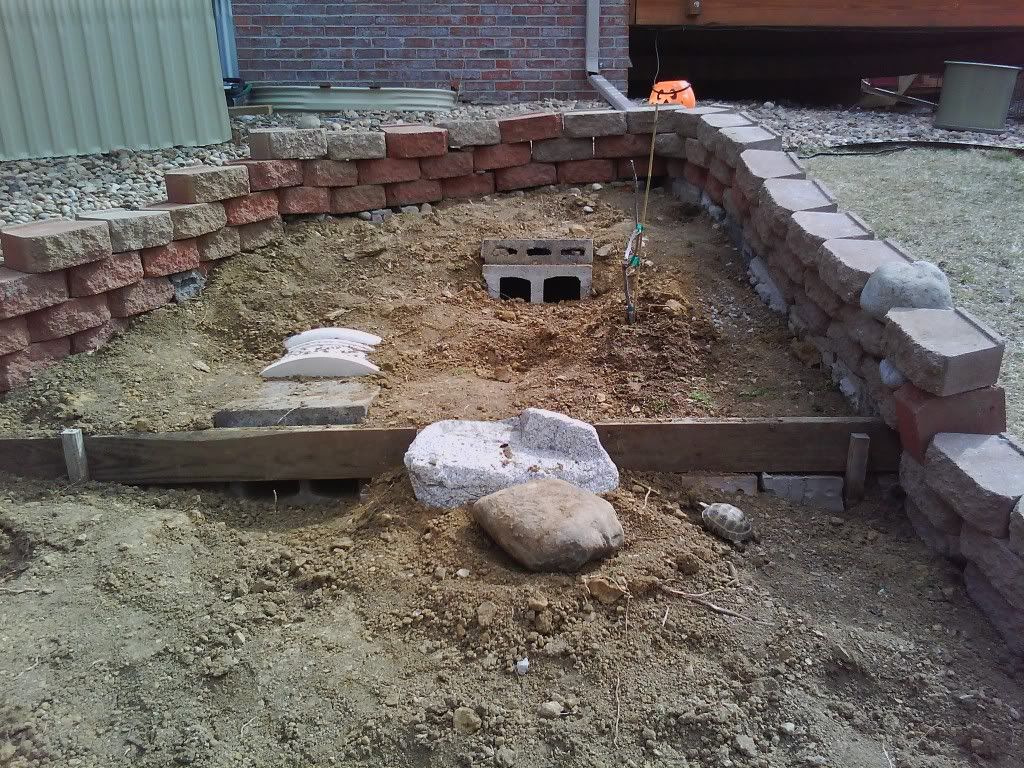 The following images show how I built a little shelter for them.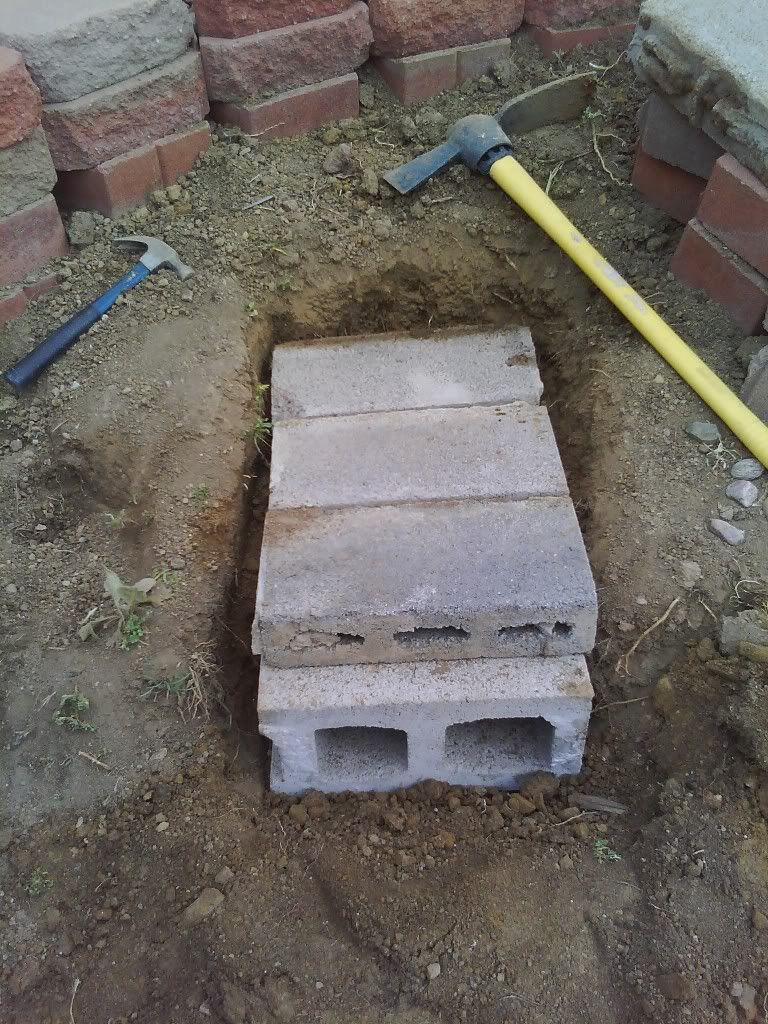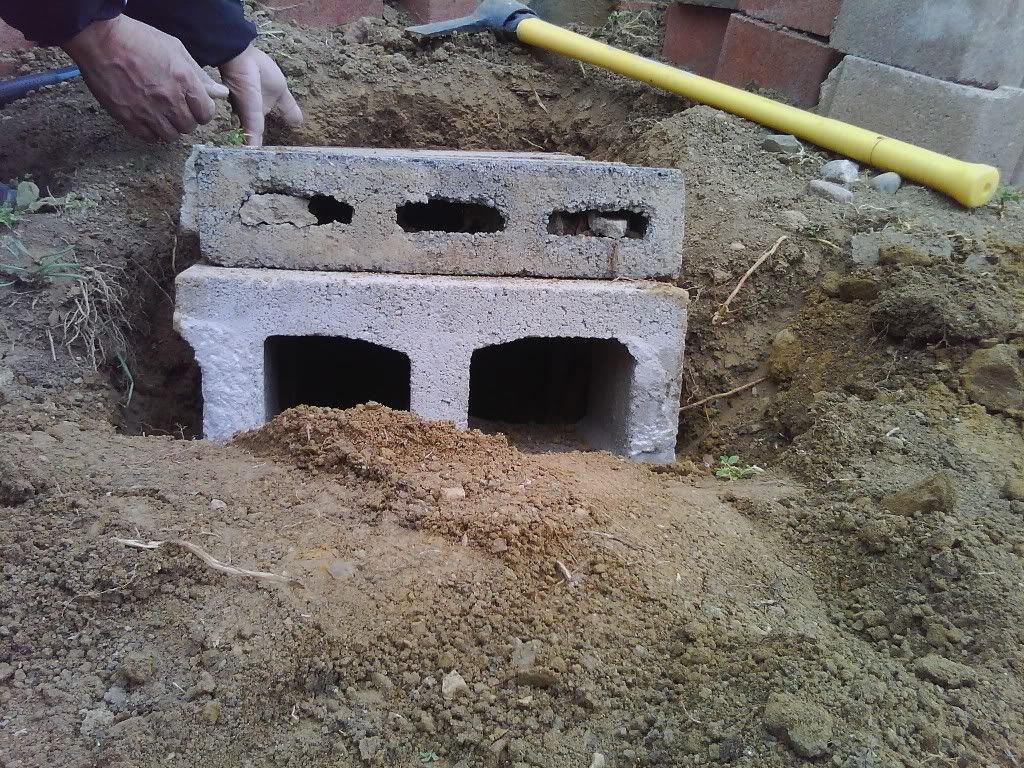 The other shelter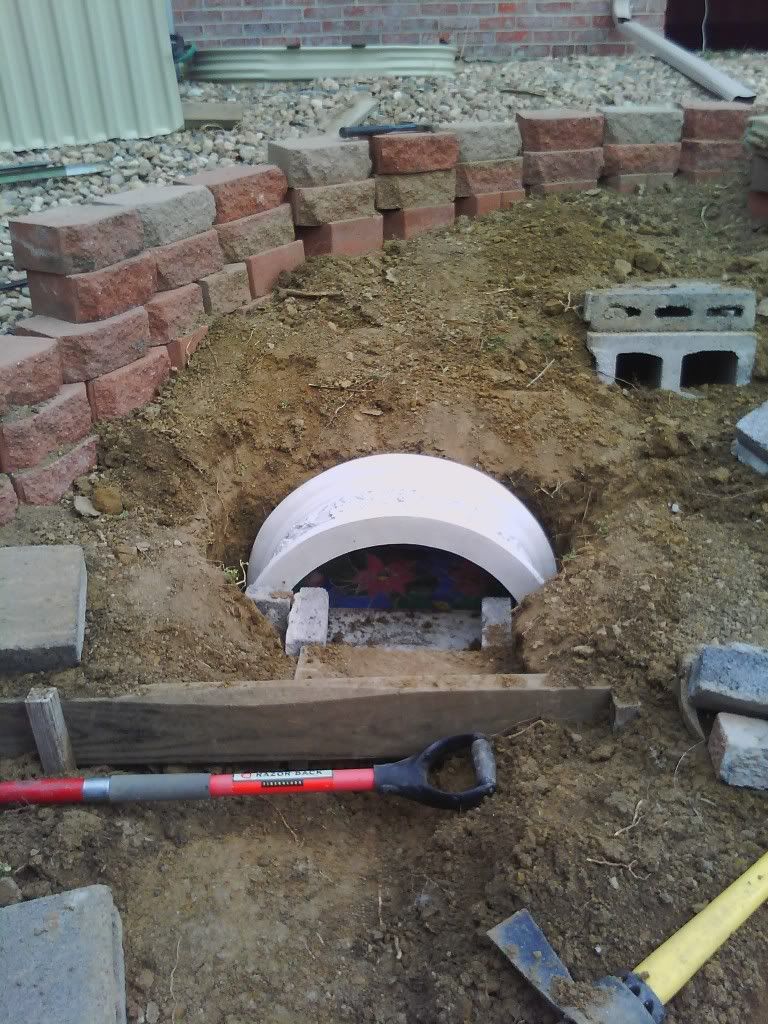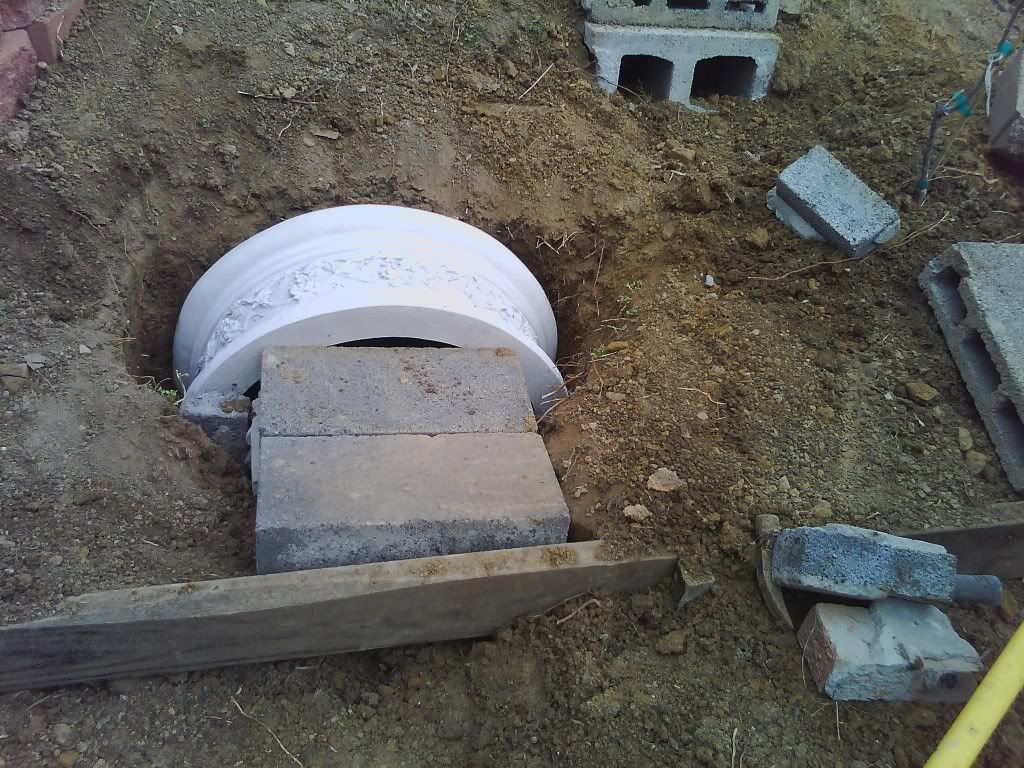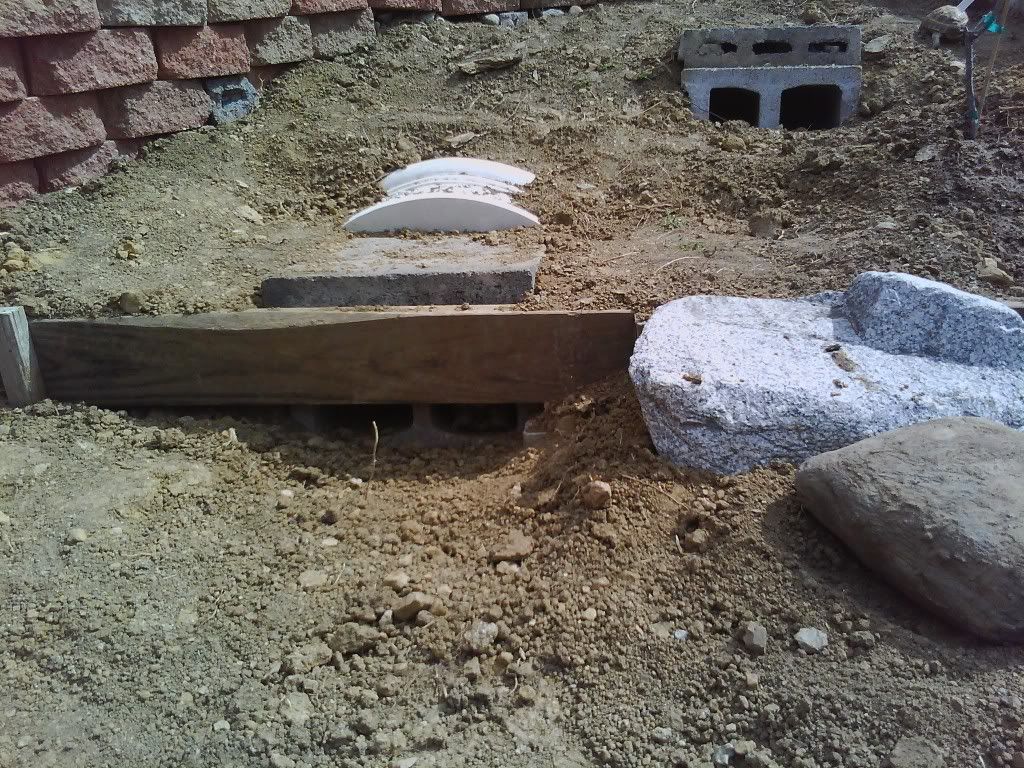 CoCo quickly discovered the place and found himself comfortable there.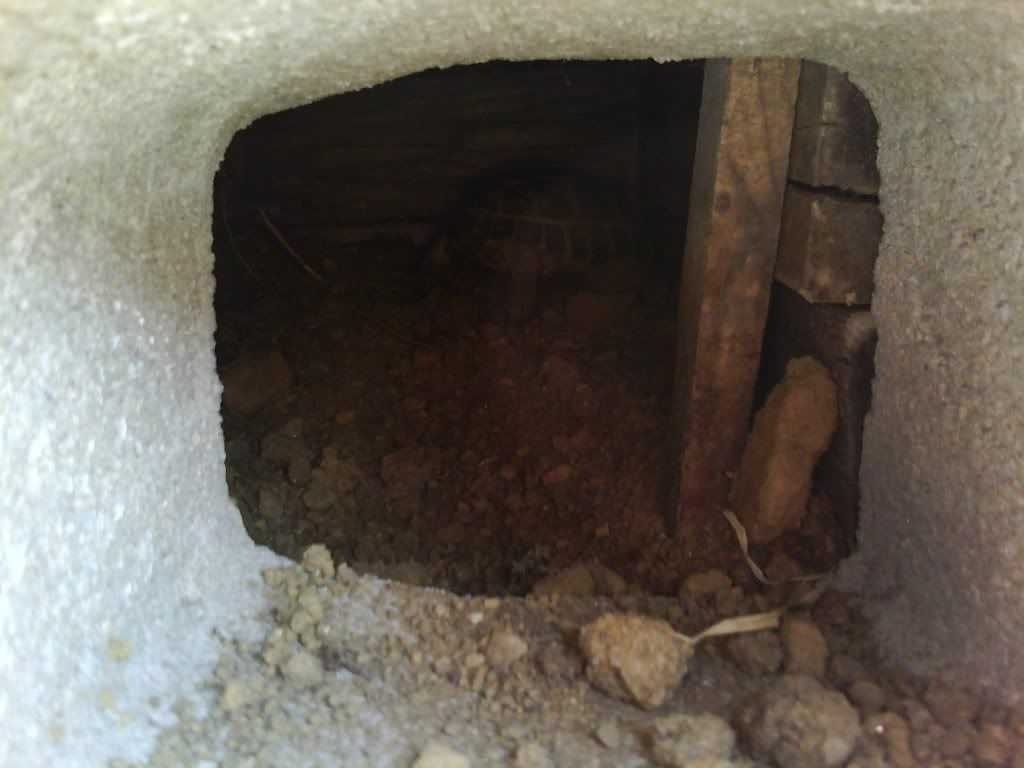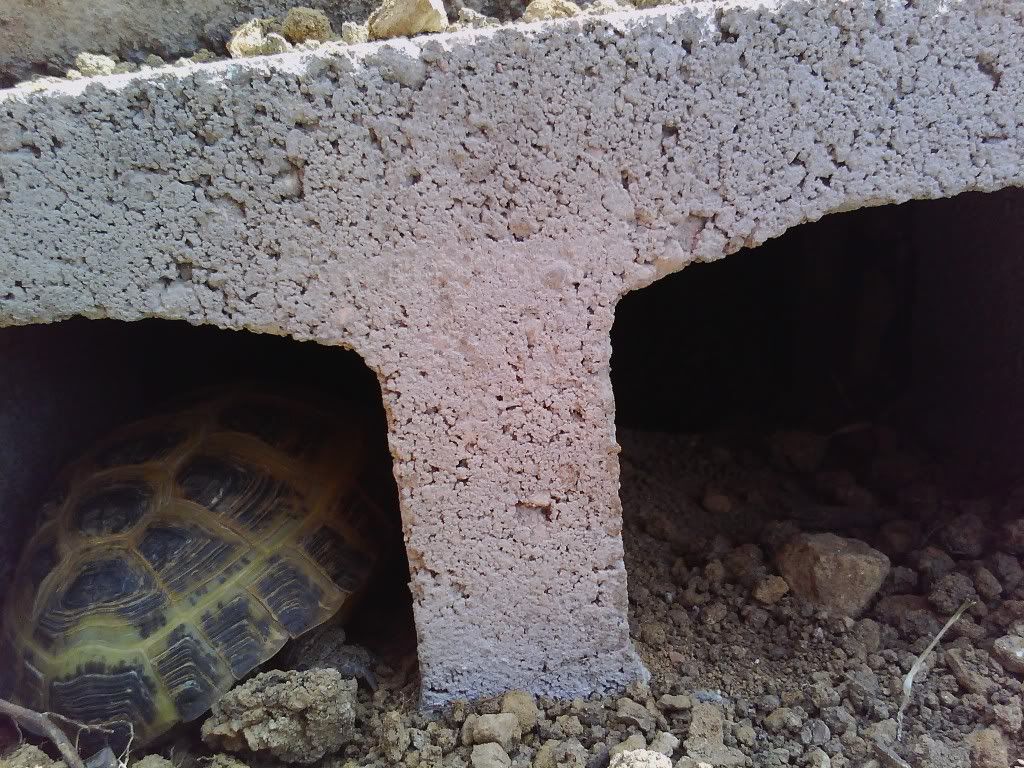 The bricks are mounted high enough and inclined towards inside making it difficult for them to climb out. All the surroundings are dug deep with bricks/rocks buried underneath to avoid them digging through, especially the corner areas.