Old Timer
TFO Admin
10 Year Member!
Platinum Tortoise Club
Joined

Jan 23, 2008
Messages

89,228
Location (City and/or State)
When I posted pyramided cross sections on a previous thread it was argued that the pictures didn't show the same area of shell, so Don Williams has sent me some new pictures to use. The pictures show the very same area first a normal shell, then a pyramided shell. I'm also including a link to an article recently published by the Tortoise Trust and written by Andy and Nadine Highfield, and some links to their forum where they talk about it.
Normal cross-section at edge of carapace:
Pyramided cross-section at edge of carapace:
Edge of a normal shell:
edge of a pyramided shell: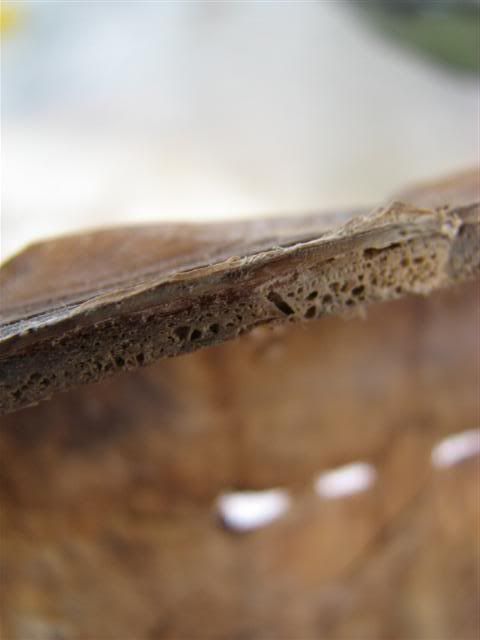 http://www.tortoisetrust.org/articles/pyramiding.html
http://www.tortoisetrust.org/photos/spainhabitat.html
http://www.tortoisetrustforum.org/viewtopic.php?f=5&t=4746
http://www.tortoisetrustforum.org/viewtopic.php?f=5&t=4839