Joined

Sep 12, 2010
Messages

1,536
Location (City and/or State)
How I spent my spring break....
Day 1, Wednesday. My BF was gone all afternoon/evening, reffing soccer games in Green River. I measured the enclosure area, bought materials, and painted the boards. Temp was mild for here, about 50 degrees and not too much wind. I got a first coat on everything, second coat on some of it.
Day 2, Thursday. BF home all day, tried to talk me into a much smaller enclosure with no success. BF wanted to wait for a nicer day to build, but I told him that when it's nice enough out to build, it will be nice enough for torts to be in their little yards. I lined out the perimeter of the enclosure and set landscaping timbers in level. One stretch needed two timbers high, the rest only one timber. When the foundation was ready, BF helped get the little fence put together. It was windy and cold while we worked, and there were snowflakes from time to time.
Day 3, today. BF reffing here in town. There was snow on the ground this morning. Weather.com said it was supposed to be warmer and less windy after lunch, so I waited to work outside. I put a second coat of paint on where needed, did some repair on the under-porch lattice. I put hail screen over the lattice, added soil to low places, created a couple of hills. I raked in seeds: chickory, red clover, plantain. Watered the whole thing.
The whole enclosure is 19.5'x7.5'. The shrubs are 90 year old lilacs, and there's grass, dandelions, and some kind of ground cover I'll have to ID later. Our temps will be too cold for torts outside for the forcastable future, but at least the soil can be settling and little plants can start growing. In addition to the seeds I planted outside, I have 10 strawberry plants and a package of pansy seeds to start indoors. I'll add water bowls when the little pens are actually in use.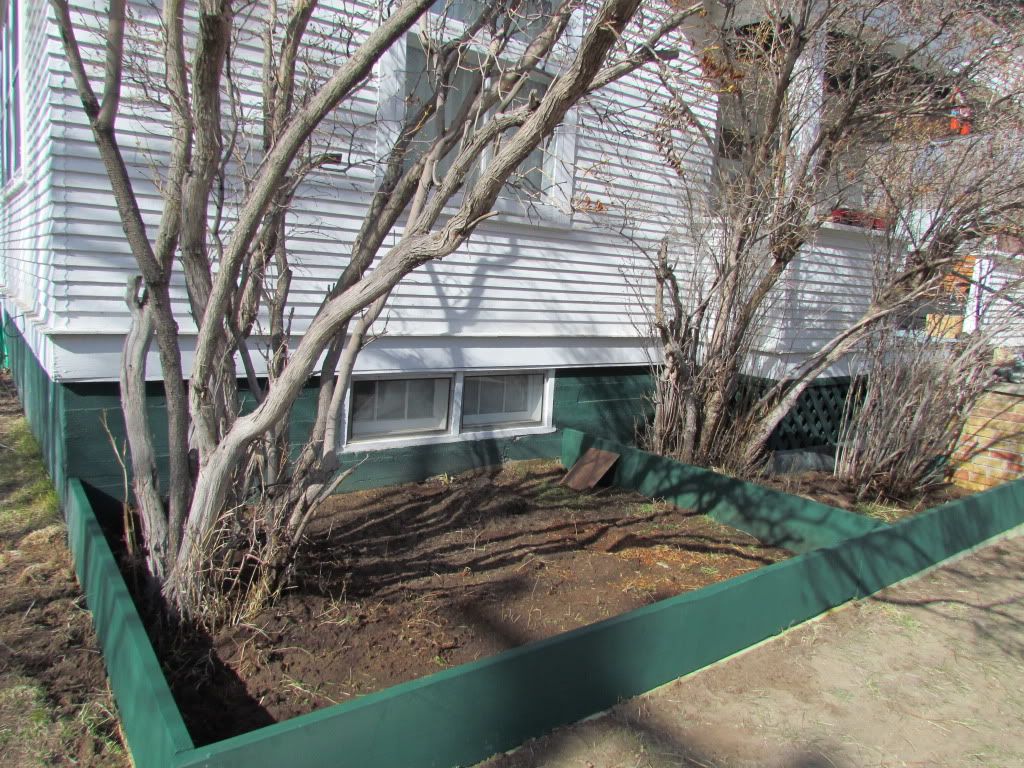 This is the smaller side.
I found this little hose attachment hiding in one of the bushes.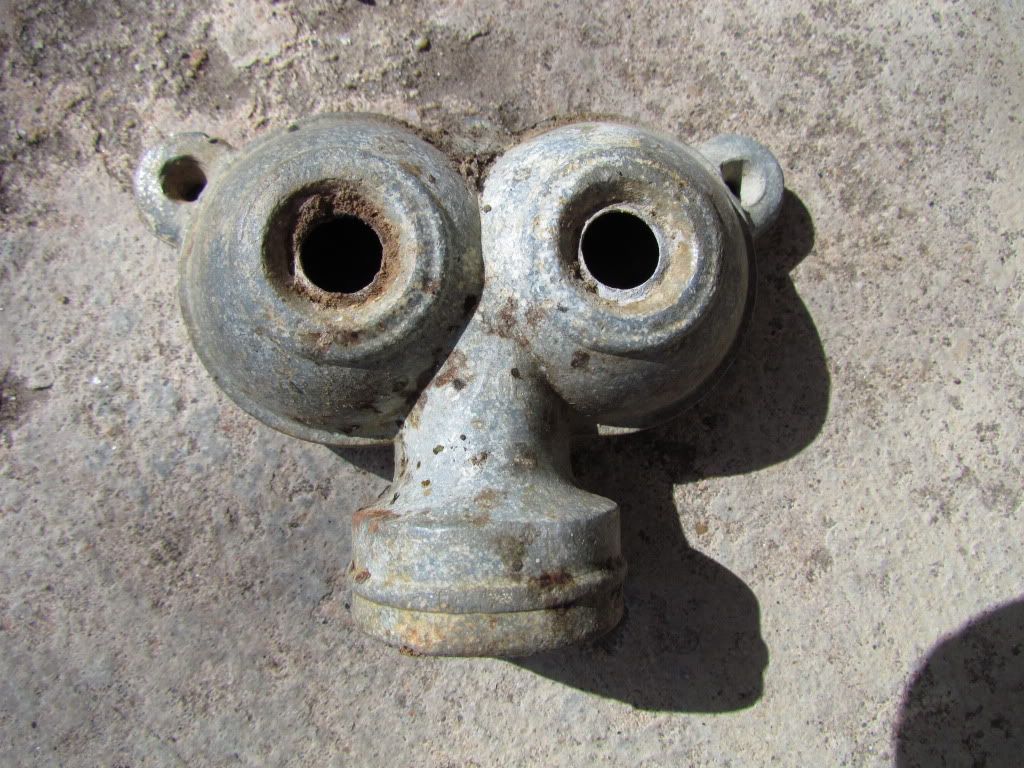 Oops! That was a different thread, wasn't it?!
Anyway, next time it gets even vaguely warm here, I'm ready!!!