Active Member
5 Year Member
Joined

May 9, 2013
Messages

224
Based off Tom's excellent design. Size is like Team Gomberg's (2'x4'x2') Had my friend's dad construct this.
1.5" insulation all around. Only modification is the door is 4 inches higher so I can put 4 inches of dirt in there to increase humidity. The roof closes well, I just didn't put it on properly yet.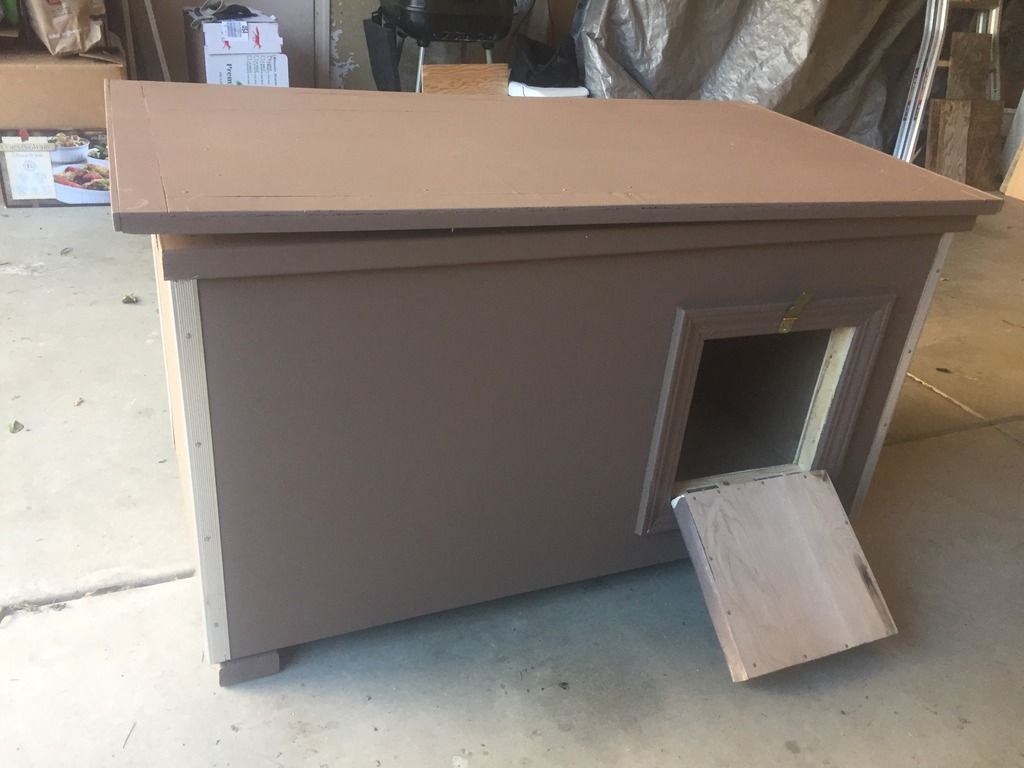 Caulked (badly!) by me lol!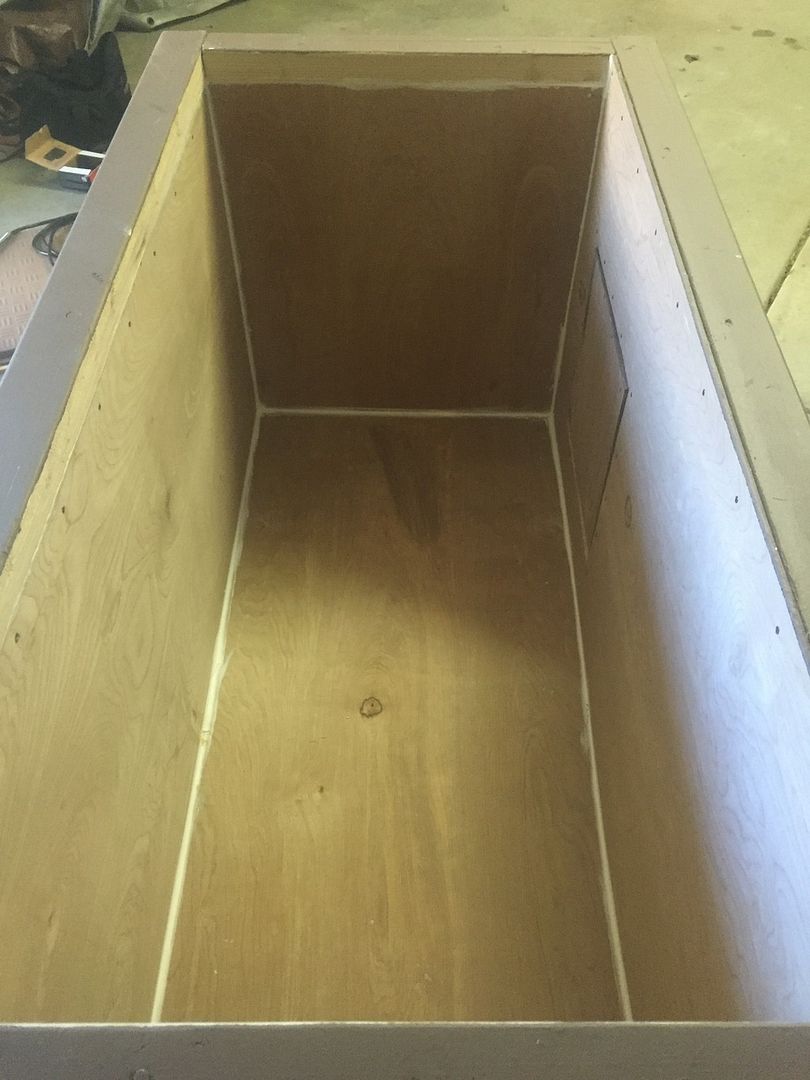 Put the vinyl for the door. Still thinking what I can put there so he can climb on. I found some artificial grass at home depot but they don't sell it that small. I need only 1 sq ft. Not shown is the vinyl tiles I put on the floor and sides (4 inches high) to protect the wood from the damp substrate.
This silly looking thing is where I screwed the heat mat on and an 80 watt heat panel on top. I made it using whatever wood I could find at home. It is elevated a few inches so the substrate won't get on top of it too much.
The wires all go into a box (stole that idea from Tom) so it wouldn't be so messy in there. The box goes on top of my silly stage and roof! View from top: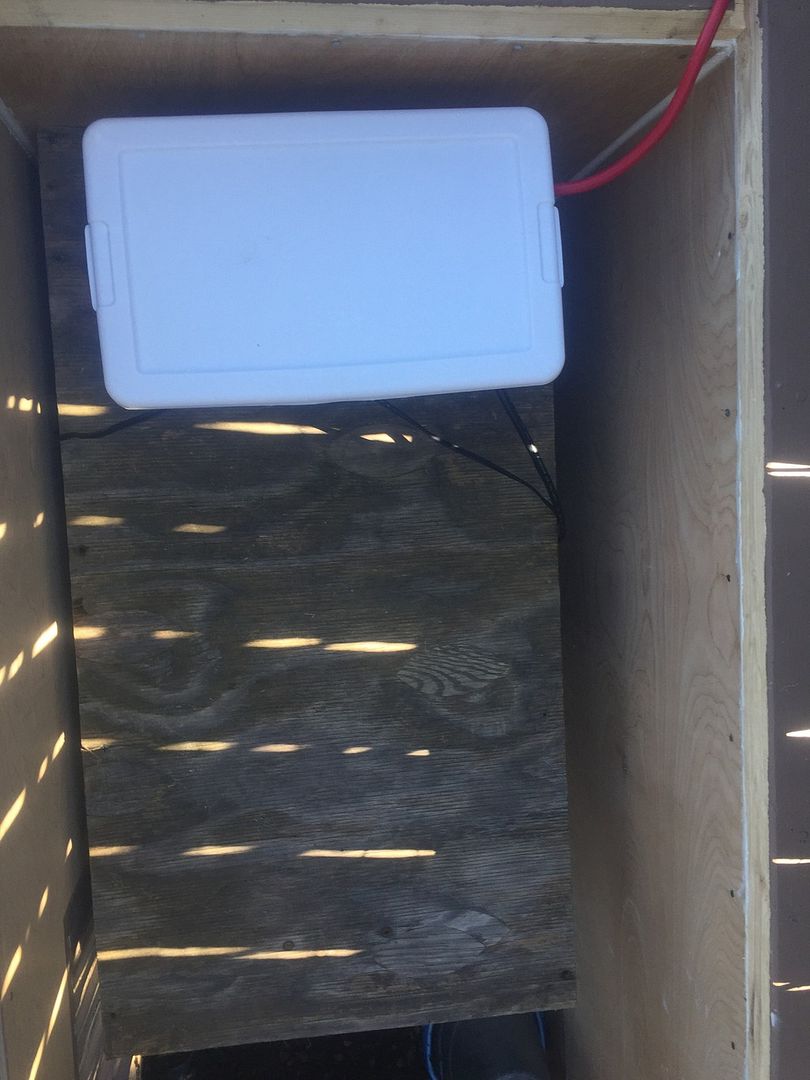 Here is the inside view. I used orchid bark from his indoor enclosure. Holds humidity pretty well.
With the additional ramp with dirt: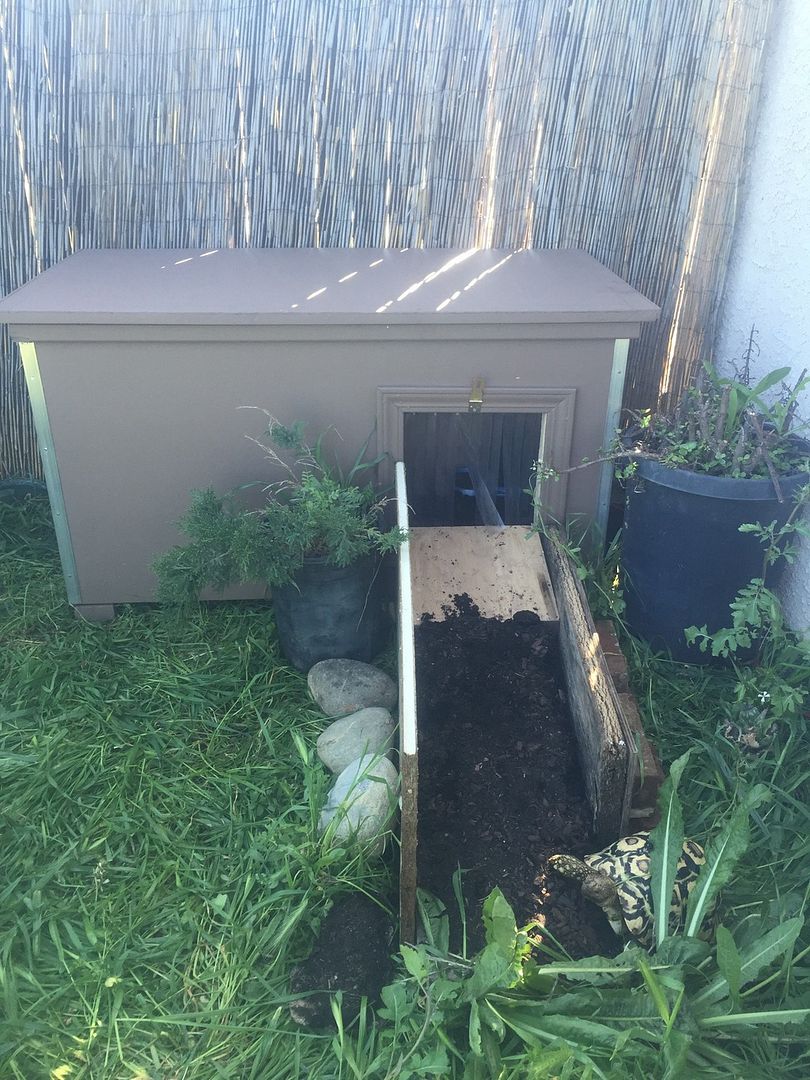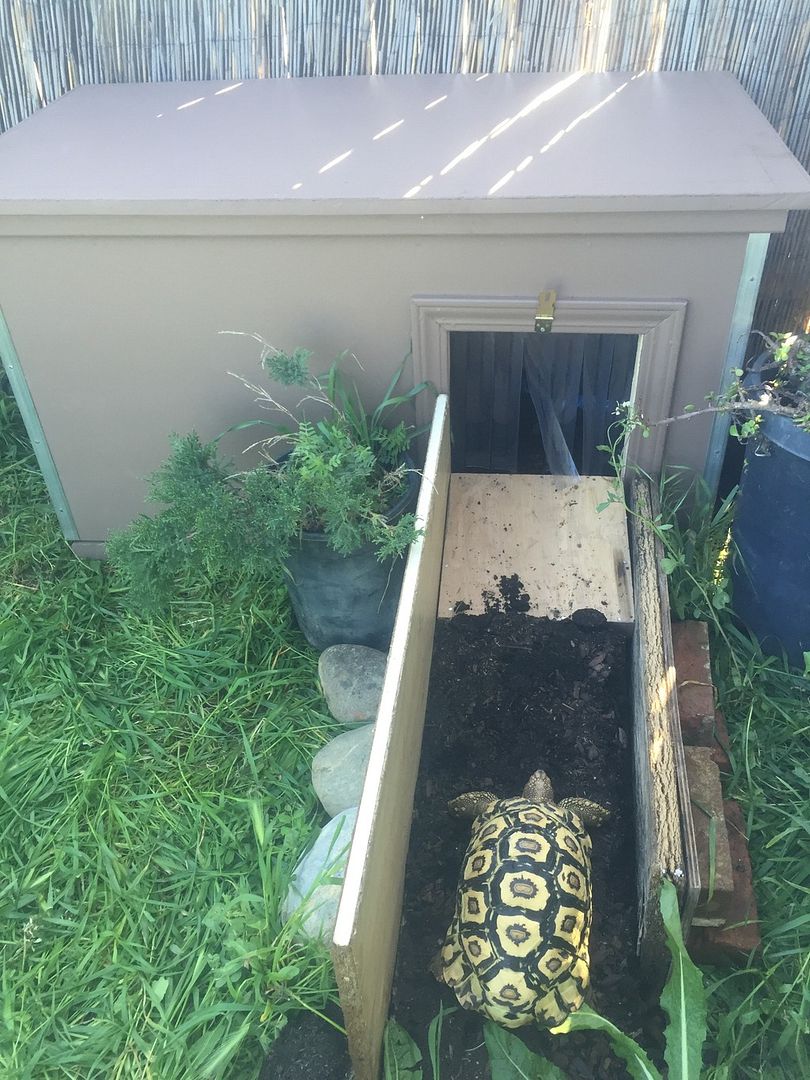 And finally, a shot of his whole area. It's 20'x14'. There are tall grasses and weeds all over. I bought a green privacy fence from ebay to keep anyone from getting any funny ideas. We live next to the greenback where there is a jogging path so people go back and forth all day.
(The enclosure with the wire tops is for my Russian tortoise).
I'm still trying out the heating elements. Hopefully they keep the box warm enough in cold weather. I use a reptitherm 500r. Both heating mat and panel are connected to it. I also have a thermometer/ humidity gauge in there.
Hope you guys enjoyed this little tour!