New Member
10 Year Member!
5 Year Member
Joined

Oct 14, 2008
Messages

7
Location (City and/or State)
Hello-
I recently adopted a Russian Tortoise from the humane society that I work at. I've been researching them for quite some time and when this one came through the door, I fell in love and took her in. Her old owners had her for about 6 years before their son "got sick of it" and were keeping her in a 40 gallon aquarium with sappy bark bedding and a UVB bulb that hadn't been changed in the 6 years that the had her. They were feeding her a diet of ice berg lettuce and they thought she was a male and named her "Fred." I named her Clementine.
The first thing I noticed about her was that her shell was quite flat compared to other Russian torts I'd seen and she also looked dingy, dirty and flaky. When I took her home, I realized that she had quite a bit of feces around her hind end, so I soaked her and lightly scrubbed her. The water revealed that she had been covered in sap from her substrate and when all of the dirt was off, it was easy to see the deformities in her shell. I also discovered why her back end was covered in feces- she can't really move her hind legs
I had a vet appointment scheduled for her with the local herp vet and he checked her out thoroughly. X-rays showed no signs of ribs or pelvis and only a few vertebrae were solid enough to show up on film. She also had a break in her right front leg and her feet are twisted. Her shell is still pretty hard, though.
I'm sorry to have made this into a novel, I'm just worried about the little girl! I have some questions:
1. I'm new to tortoises; in your opinions or experience, how well do they recover from MBD?
2. I adopted a bearded dragon with advanced MBD a few years ago. It was summer and I was able to soak him in the sun for a few hours a day along with using proper indoor lighting and diet and the vet said it made his recovery so much quicker. I am planning on building an outdoor pen for Clemmy when the weather gets warmer, but it's too cold for her to be outside now. Do you think that being inside only for the next 6 or so months will make her recovery harder?
3. I've included some pictures, although she wasn't happy about me taking them;she's had a rough day and a rough life, for that matter. Is the outer damage as bad as the inner damage? Will it get better? My vet was very helpful, but any advice or experiences you could share would be very much appreciated!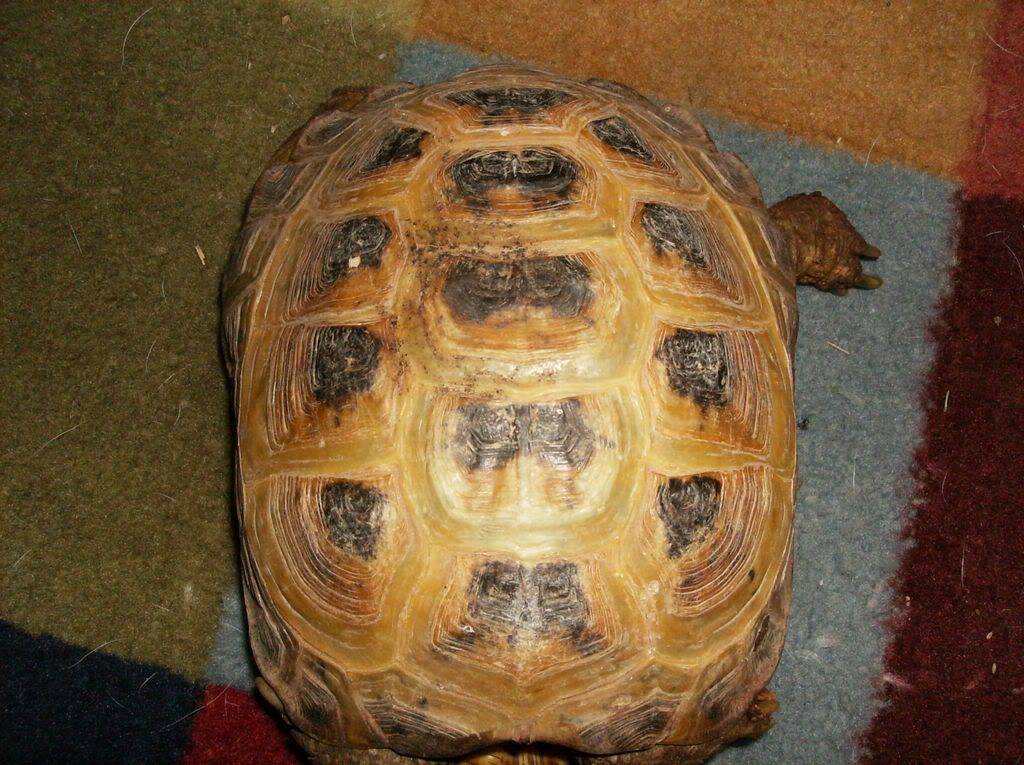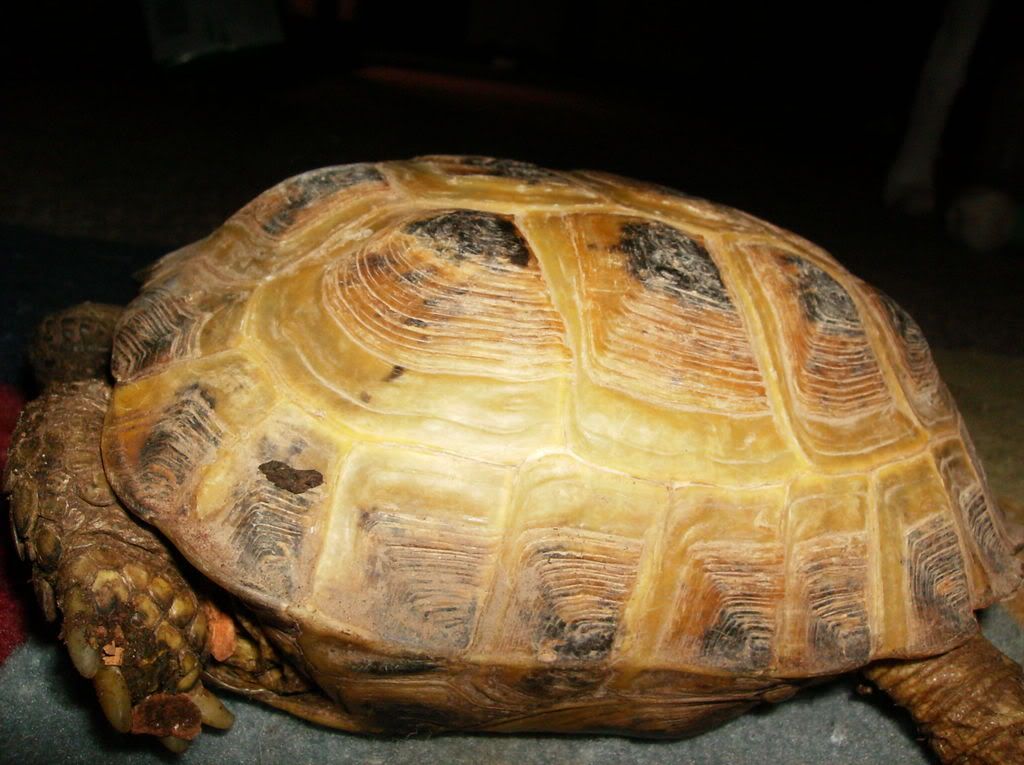 Again, I'm so sorry to have made this such a long post! Thanks for reading and thanks for any help you can give...I'm just a worried new mom. I'm sure you've all been there!