Joined

Jan 26, 2014
Messages

79
Location (City and/or State)
Hi,
I haven't posted here in a while - had a new (human) arrival a little over year ago!
We've had Douglas, our 3 year old Marginated for 2 and half years now, and it's finally time to get him outside. He's rapidly outgrowing his indoor table!
I've had a separated area of lawn in my mind for a while for his outdoor enclosure. The area is 6 x 2m, of which we are using half (3x2m), whilst Douglas is still small (we'll update / extend in 5 years or so)
Didn't get a photo of the area beforehand, but the 6x2m section was turfed a couple of years ago. I had someone come and dig up the grass (I have a bad back to be digging myself!)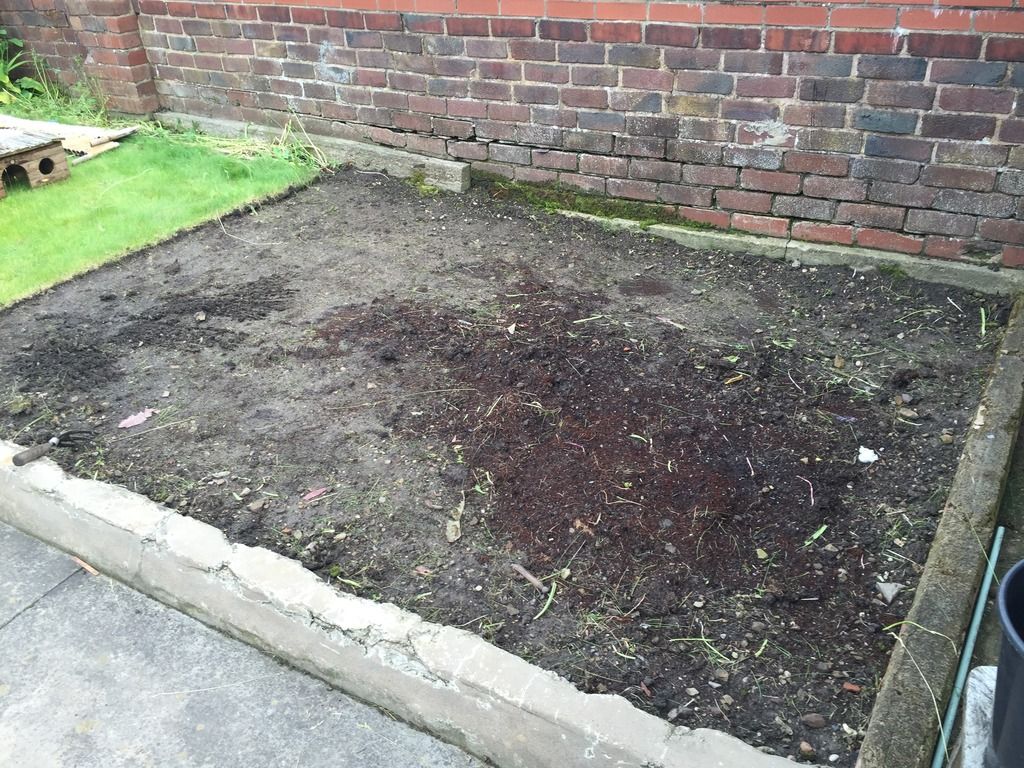 I then attempted to dig a small 'trench' around the edge, for the sides of the enclosure, and try and turn the soil a little bit (I had very little time before dark, and the enclosure was coming the next day!)
I'd contacted a joiner, as I knew I didn't have the skills to make anything out of wood. I asked for a 2 x 3m enclosure, that had 0.5m high panels around the side, and another 0.5m of mesh, with a hinged 'roof', also covered with metal mesh, to ensure it is predator proof. There are lots of roaming cats, and apparently foxes around our back garden, so needs to be predator proof!
I was delighted to return home from work to this... (So glad I didn't attempt to make something myself!)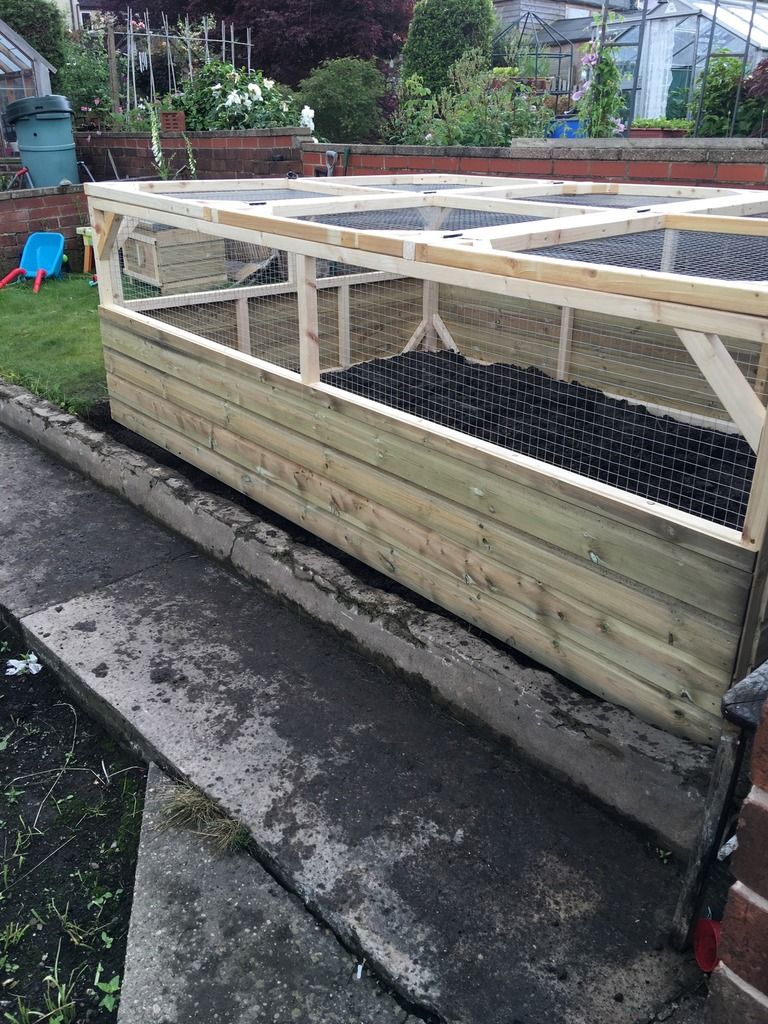 I had to wait nearly a week, as we've had heavy rain every single night, but last night I climbed in and started to turn the soil over some more, so it's not compacted. I'd also discovered bluebells, and plenty of bulbs within the soil, so spent a long time meticulously pulling them all out (apparently they're pretty toxic?).
After turning the soil, and pushing it into the edges, it looked like this...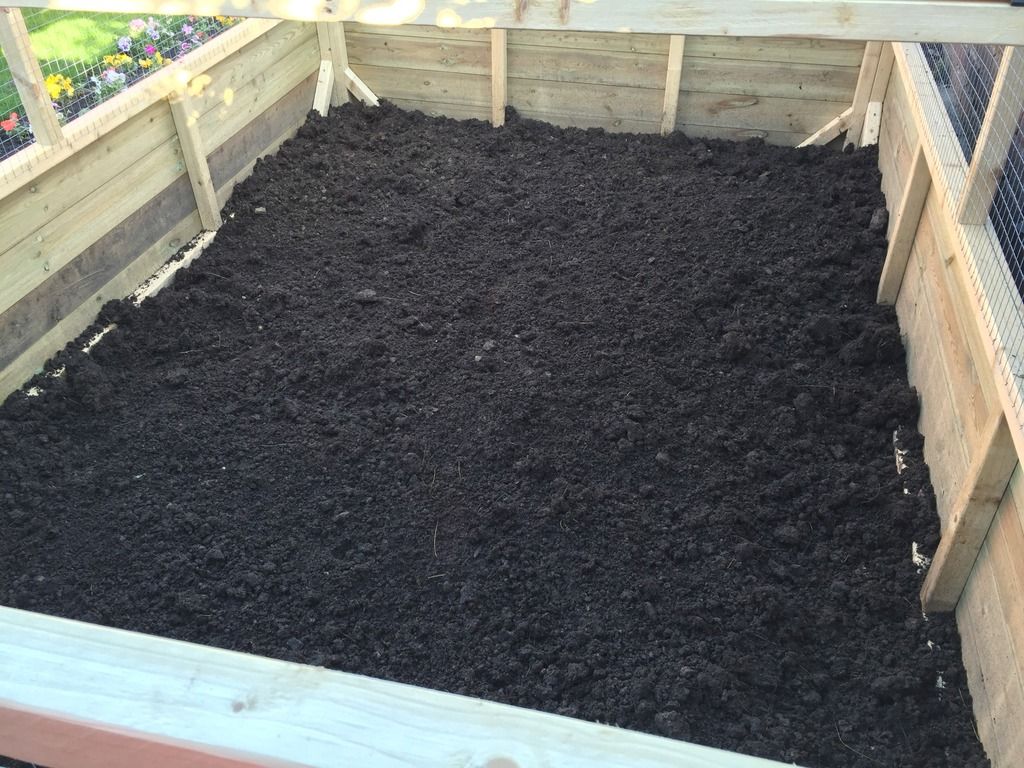 The soil is quite rocky, so my plan is to get a few bags of play sand to cover the soil, for drainage. Then I'll mix in a lot of new, clean topsoil, before I create his 'landscape' (a few hills etc). I also thought about mixing in a load of coco coir, as that's what we use for his indoor enclosure at the moment?
This is it so far... I keep this thread updated. I'd love some feedback, questions or advice on this!
Thanks