Well-Known Member
10 Year Member!
Location (City and/or State)
I took some pictures today....it still needs a lot of tweeking....the stream is too deep, so I need a lot of river rocks to fill it in. I also need more river rocks to put in the pond to cover the filter. I have to put black pond tape on the filter tubing as it's orange and doesn't look too good. I need more plants.....etc...etc.... By the end of the summer when the plants are established it should look better....and next summer it will look pretty good. At the end part where the hibernation cave goes.....my son has to buy some wonder board and cement some stones on top. Right now I just have a piece of ply wood. I sat out there for over an hour to make sure that everyone was OK, and no one fell or toppled over...so far so good. Tomorrow I will finish up...too pooped to do any more today.
Chewy...hiding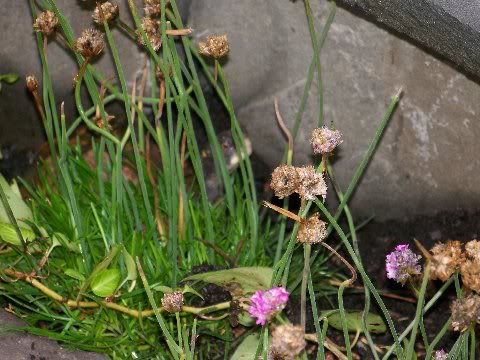 coming out of the pond
This is the end that they will hibernate in after I put the wonder board roof on
Chewy hiding...she cracks me up
Chewy and Pi on one side of the pond
Pi...same age as Chewy...sitting on a plant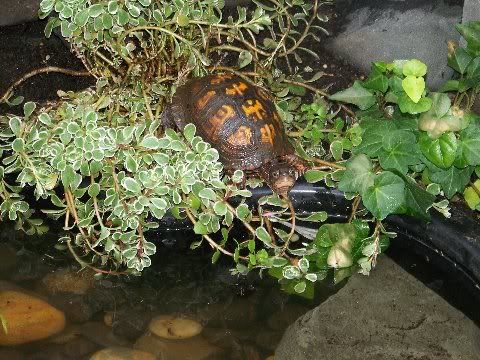 Pi and Chewy...best friends...."wait for me Chewy"
Nolie, Pi and Nora...eating
Nora on one side of the pond
Nolie next to the stream
The other side...the pond is under the hosta.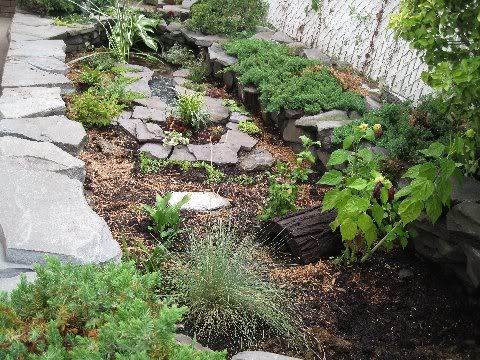 That's going to be the hibernation cave. It goes pretty far back.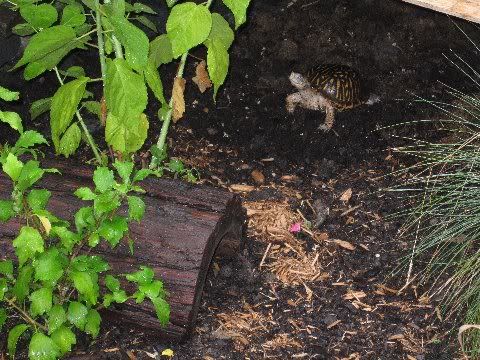 All around the top is big stones that over lap the garden so no one can climb out. They are cemented in and form a cave so the turts can sit under them.
And Pio...so happy now..."thank God they're gone...now I can eat my pansies".