Well-Known Member
5 Year Member
Joined

Dec 18, 2008
Messages

5,383
Location (City and/or State)
I got a new Boxie!!! She is just the most adorable little thing.
It was kind of a spur of the moment thing, we were planning on going to Grand Rapids, MI Monday morning (we live about 2 hours away) to visit some stores in that area. I found this little girl on CL, her owner was rehoming her "because his little brother just wouldn't leave her alone." (?) I ended up having to meet him in the parking lot of his High School, he handed me a turtle and I handed him a $20. LOL.
So here she is, I named her Mika. She is a cute little squirt, a little shy but within an hour or so she was letting me and my husband both touch her head and legs and all over without clamping up. I set her up temporarily in a tub (before anyone else says it, YES I know it is too small, but she will only be in it about a week before her outdoor pen is done. She will survive, I promise
)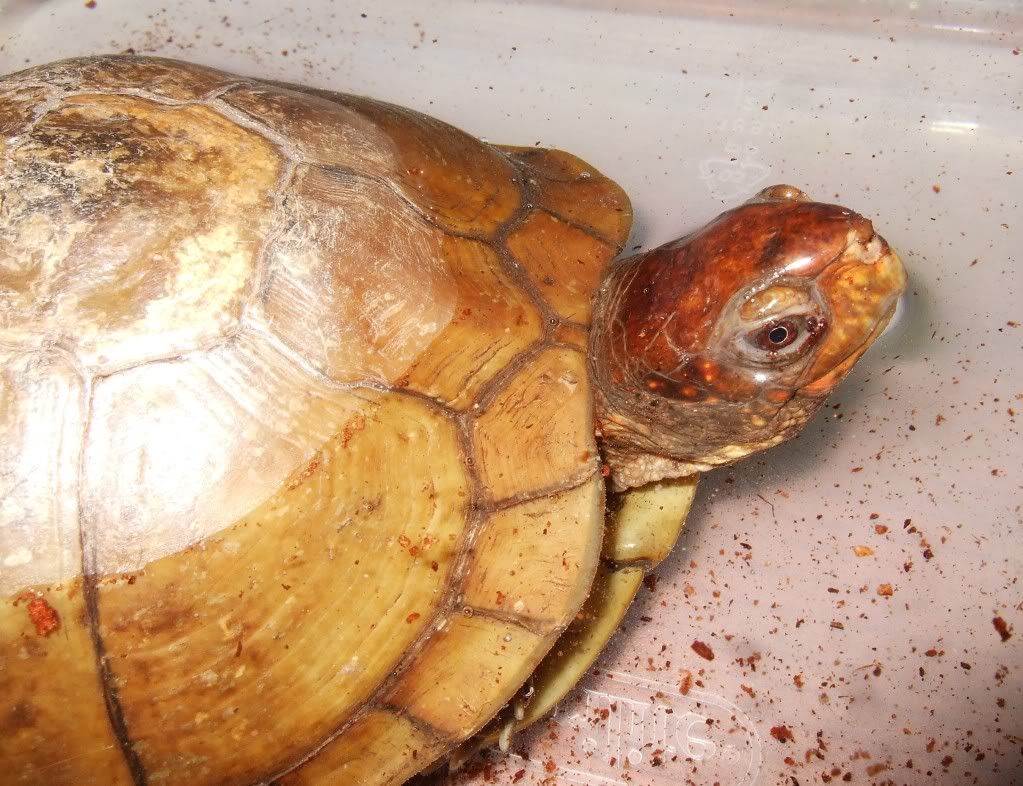 She has some funky looking marks on her shell. I read once that Boxies are collected from the wild with big pincher things, and that it sometimes leaves marks. Is this what this is?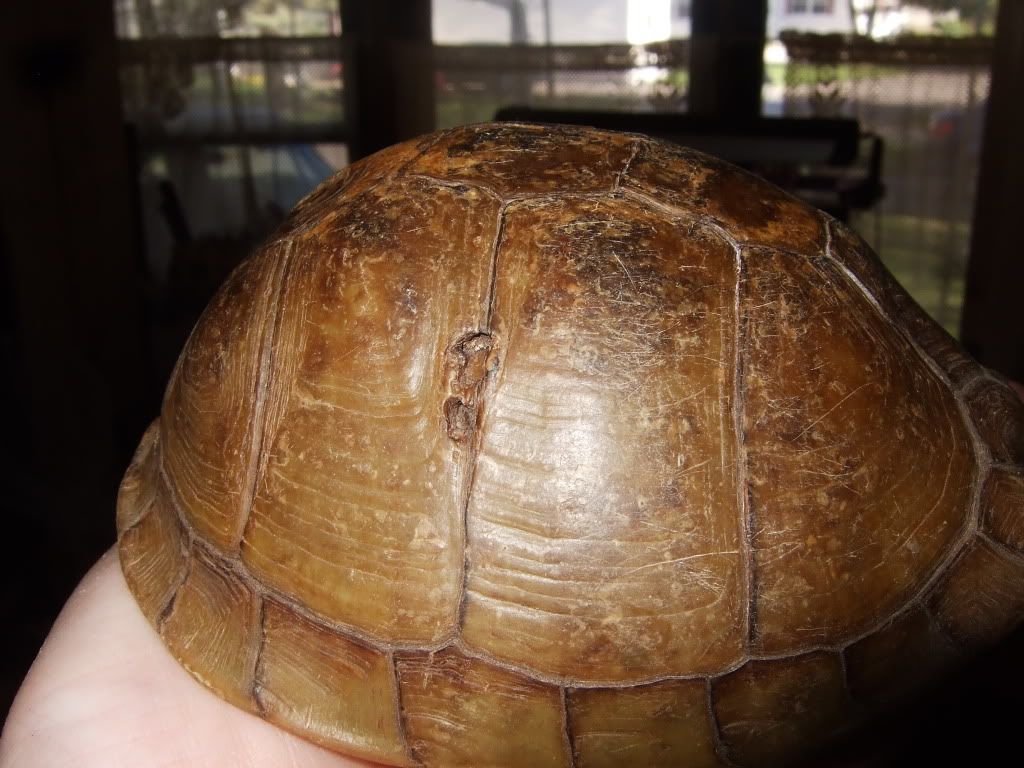 Not sure about the whitish areas, is that old shell rot?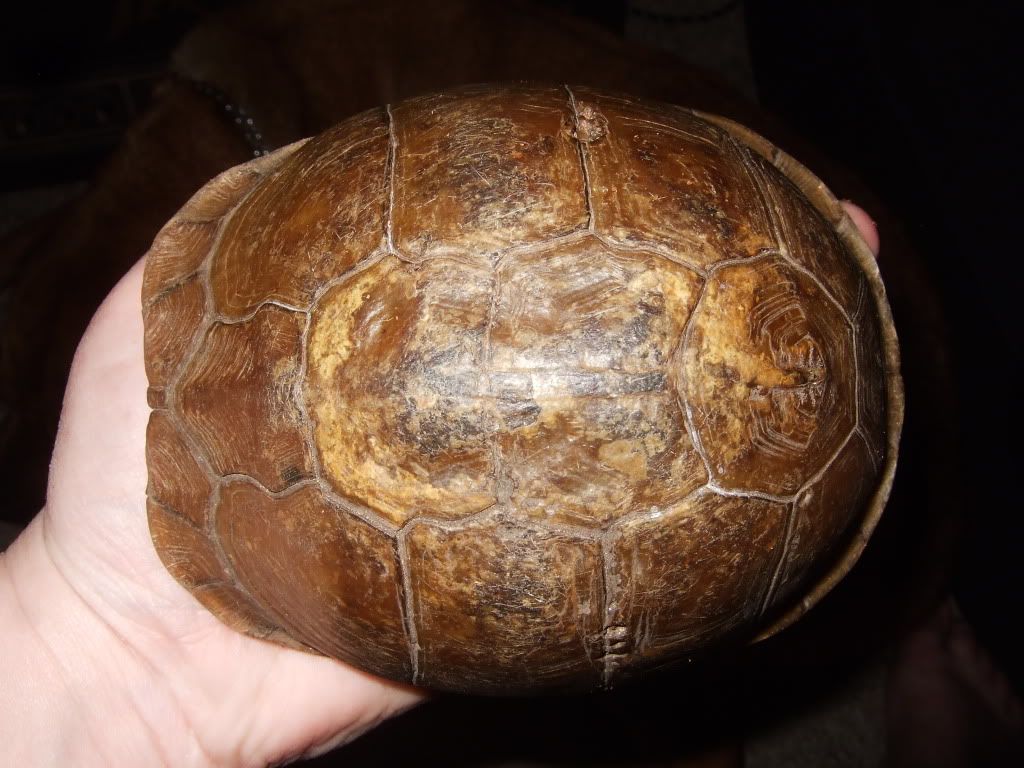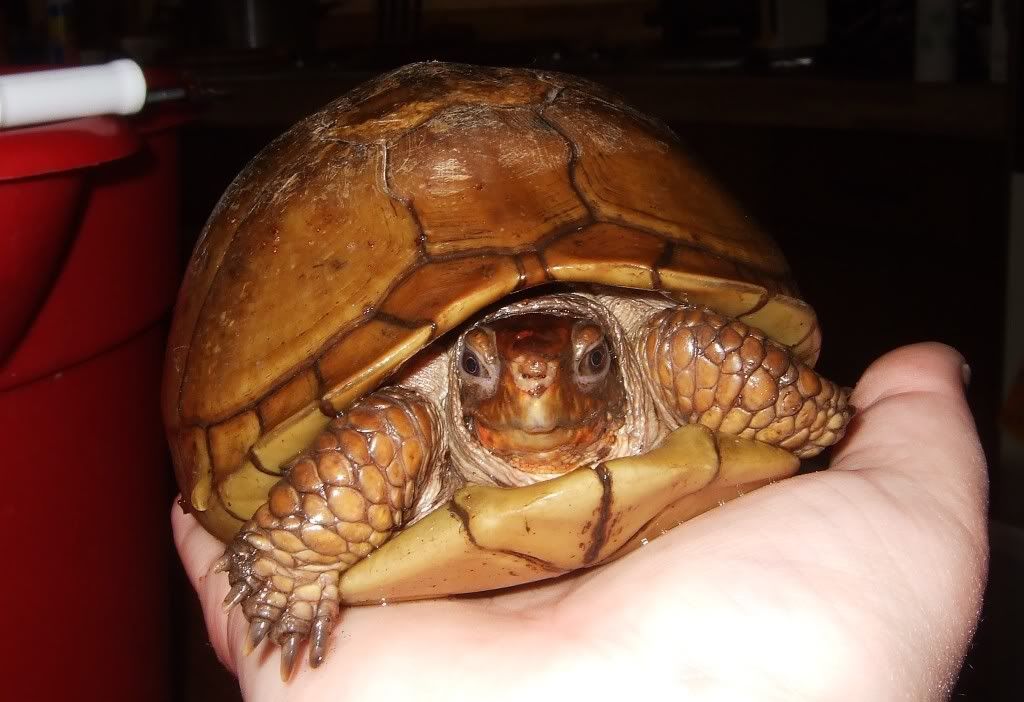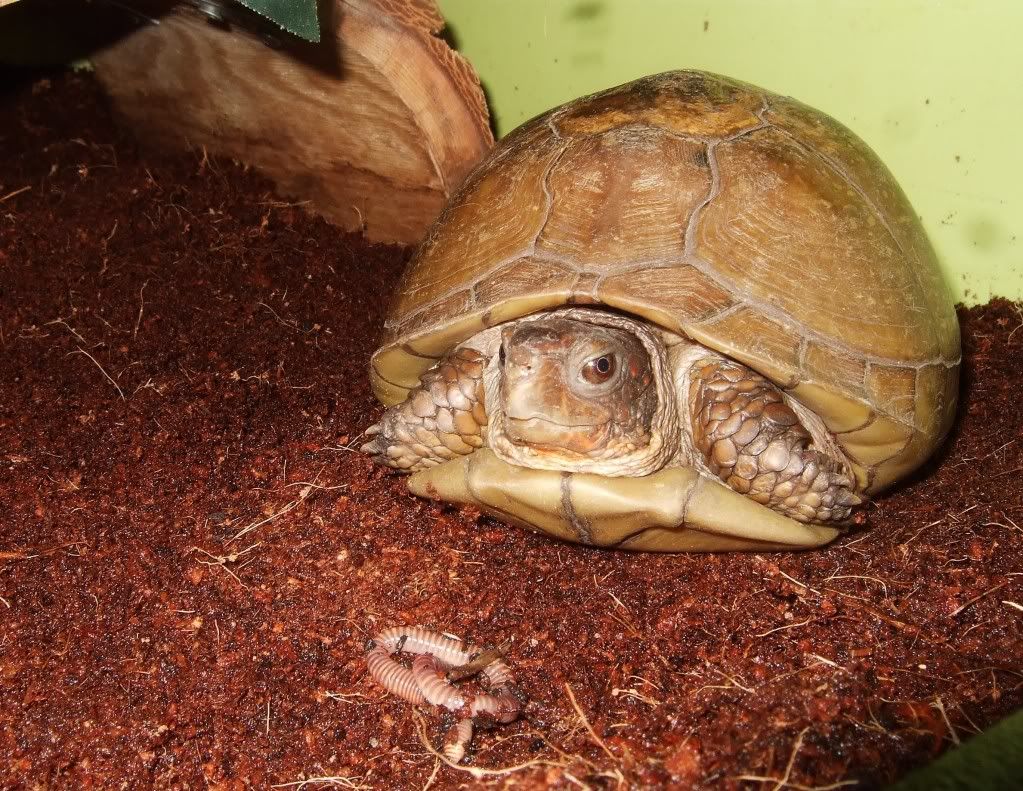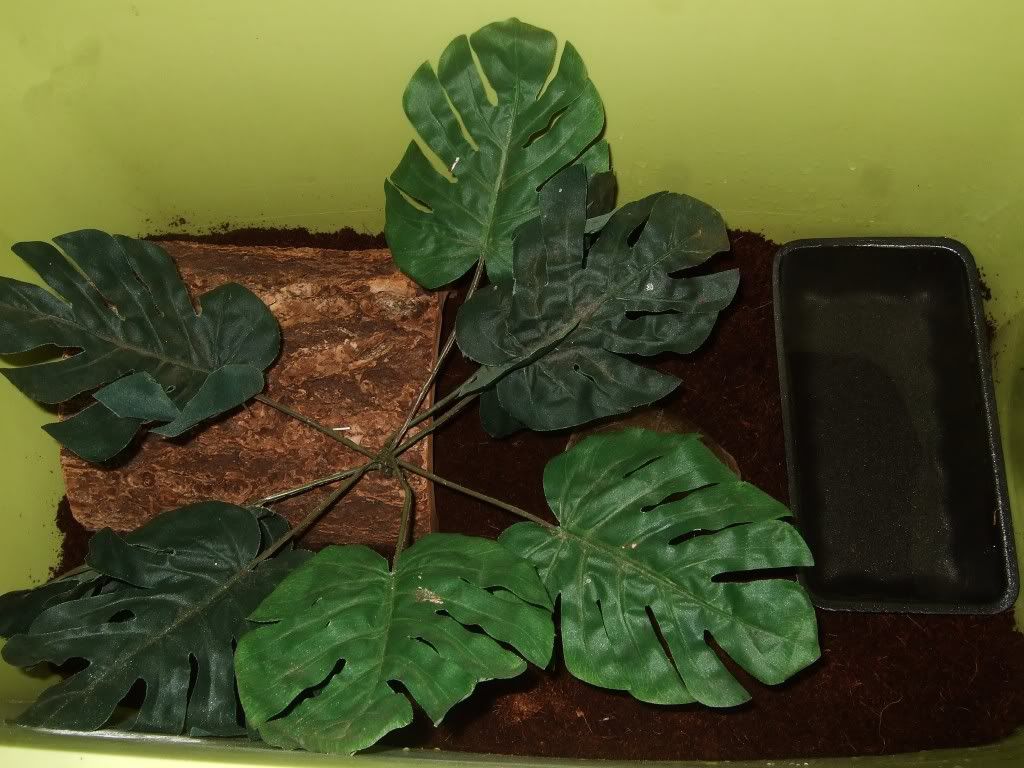 Overall she feels nice and heavy, and ate well for me. She had some outdoor time and really seemed to enjoy it. I was inspired by Kimber's boxie pen posted the other day, so I am going to make something similar for her. I have a little 35 gallon pond that I am going to put in and plant some bog plants in, as well.