Joined

May 13, 2012
Messages

294
Location (City and/or State)
In a sad attempt to make a long story short, me and my ex raised a mix pit bull (her mom was a red nose pit, dad was a blue nose..) since she was only 2 months old.. Her name was Izzy, and I loved her for soo long.. (2 years, and heres a picture of her
lol! I still miss her..)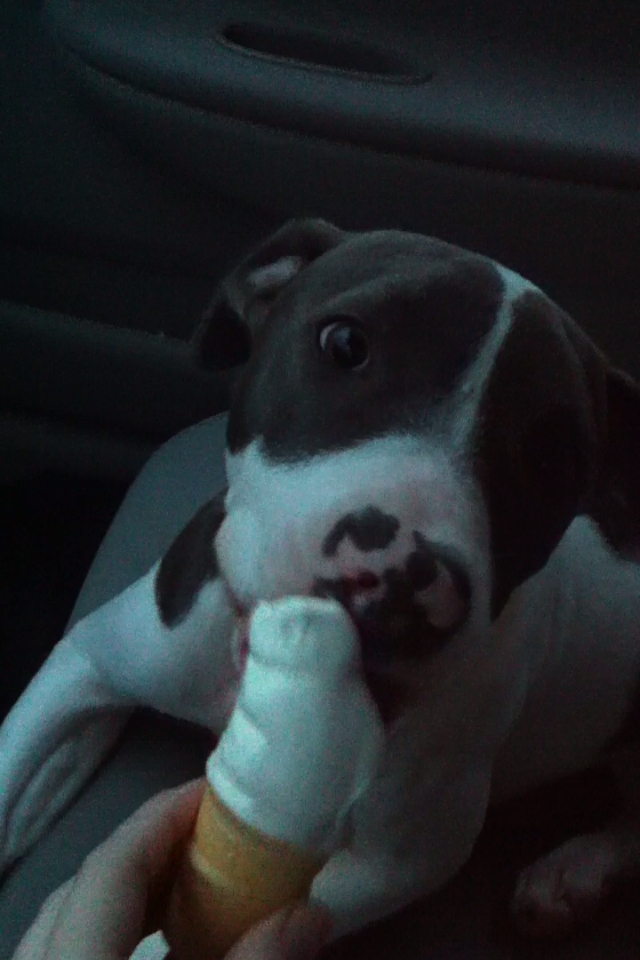 About 3 months ago me and my ex split, and he decided to take her with him, since he "paid" for her (innitially, but all the vet bills and food I bought was more than 10 times that cost, but thats a whole different issue
lol.) It turned out my brothers dog Mikey had gotten her pregnant right before she left, (heres a picture of the dad, I still cant believe my puppy came from his.. kind donation?
lol!)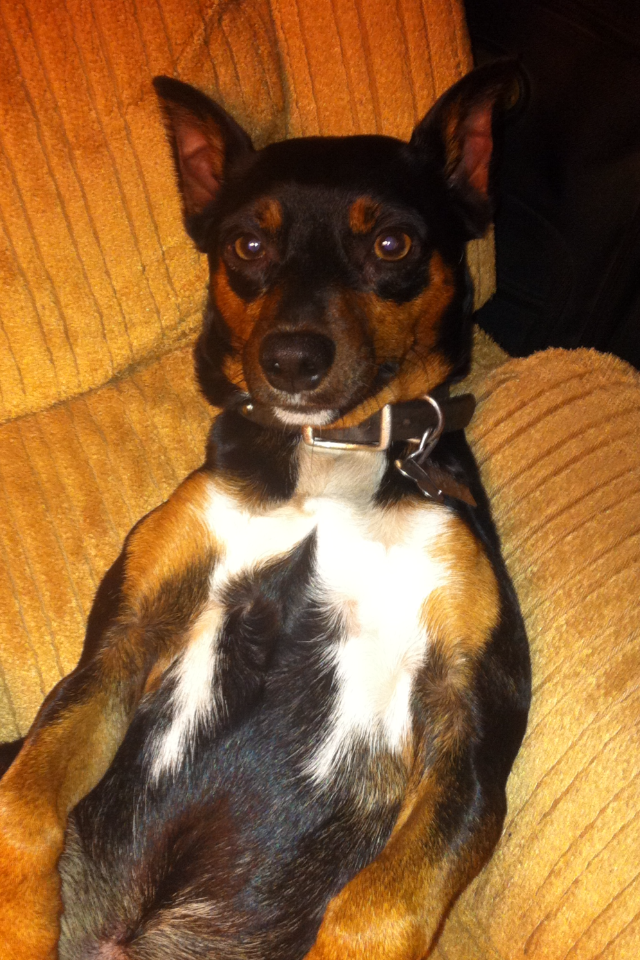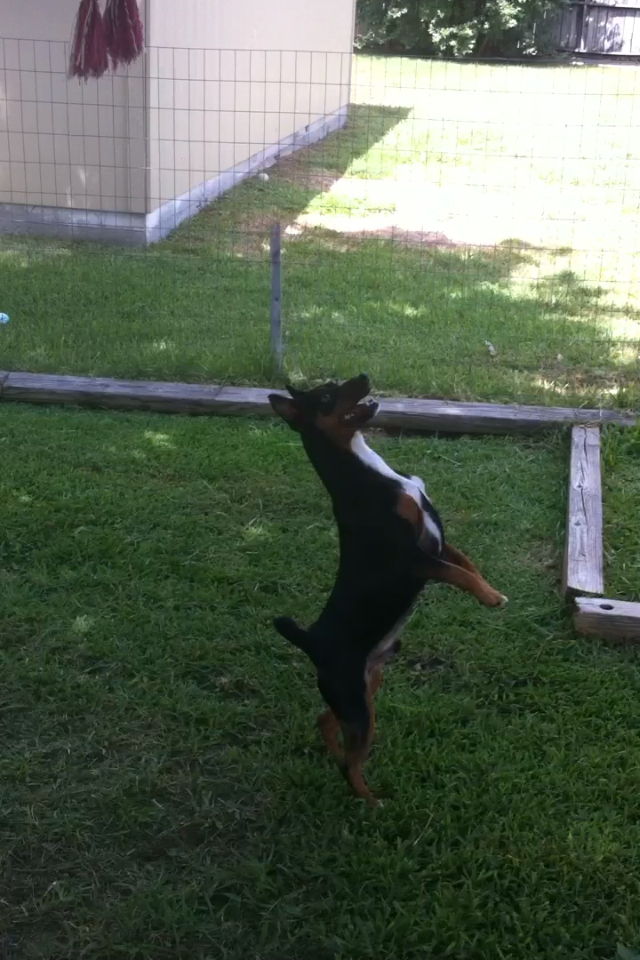 and before he knew it she had 6 puppies in his closet, haha!!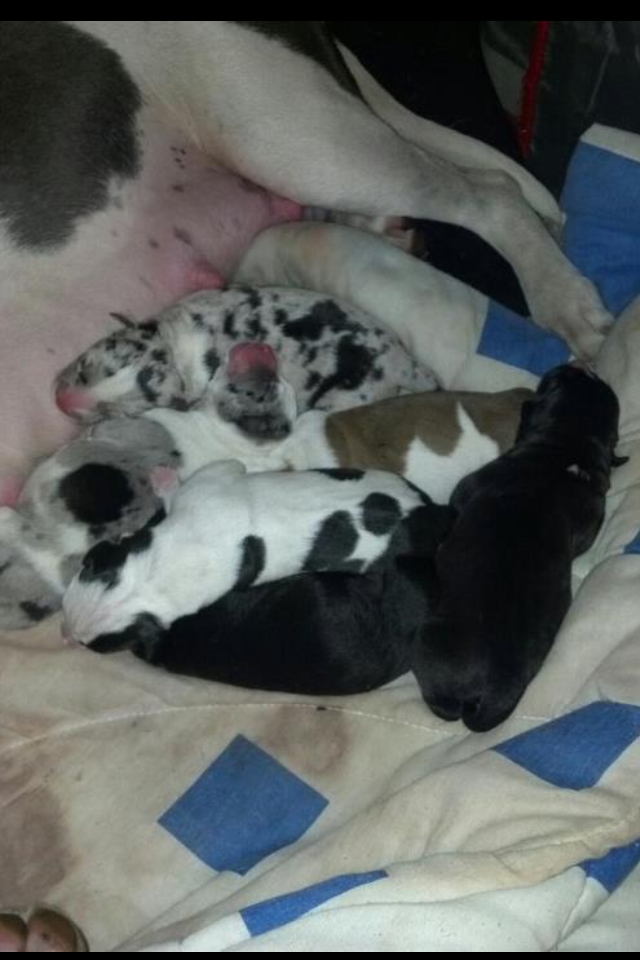 All six came out female, two came out looking like the dad but without any caramel, one came out completely caramel spotted, one came out looking practically exactly like her momma, and the last two were so random it was shocking, lol! the cookies and cream look was just so neat! especially when they're going to turn out being shaped in the body like a pitbull? Oh man I was excited, but I knew I would never get to see them grow up.....
Until this 4th of july!! lol, he surprised me with the puppy I wanted
She was the only one that came out with these shockingly blue eyes
he said it reminded him too much of my eyes, and that he didnt want to see anyone else raise her but me! So without further delay,
meet Cookie!!!!!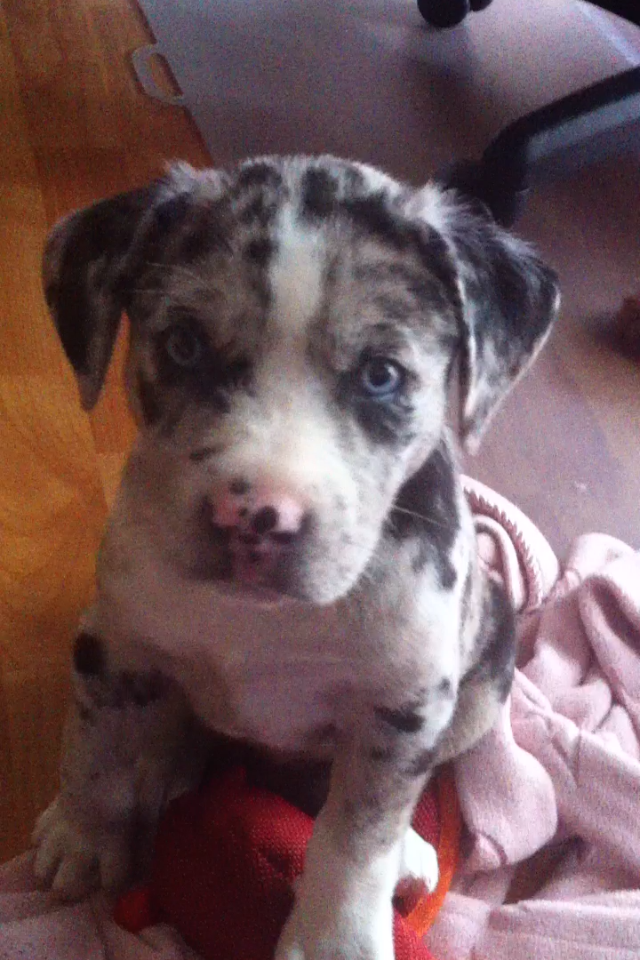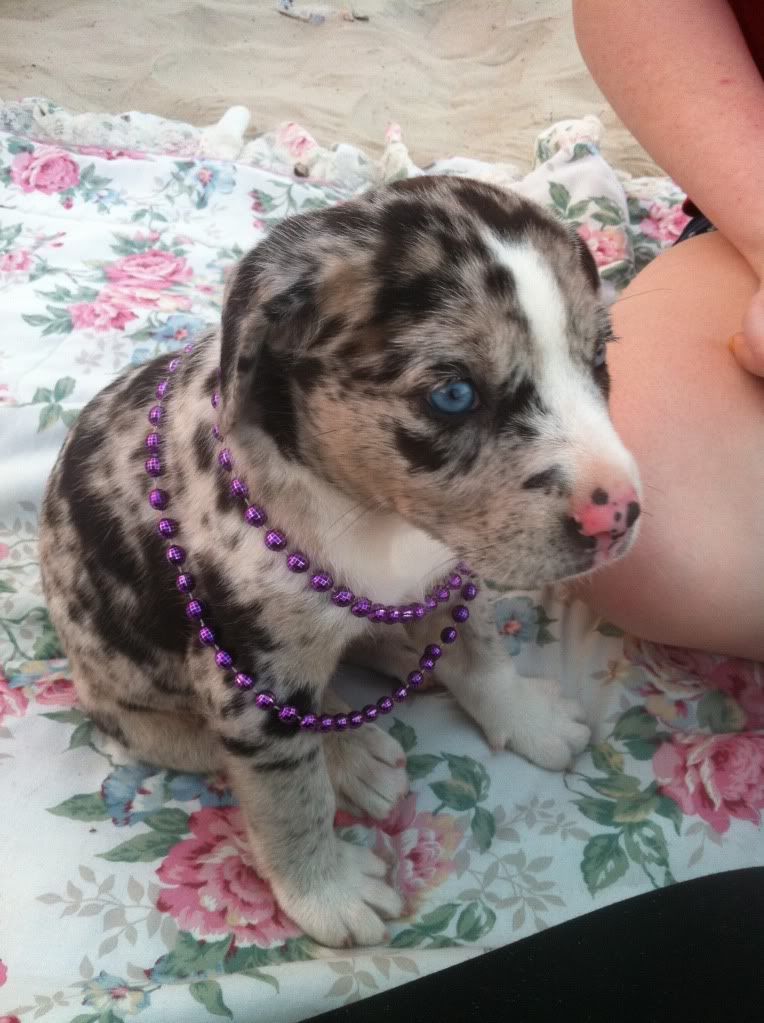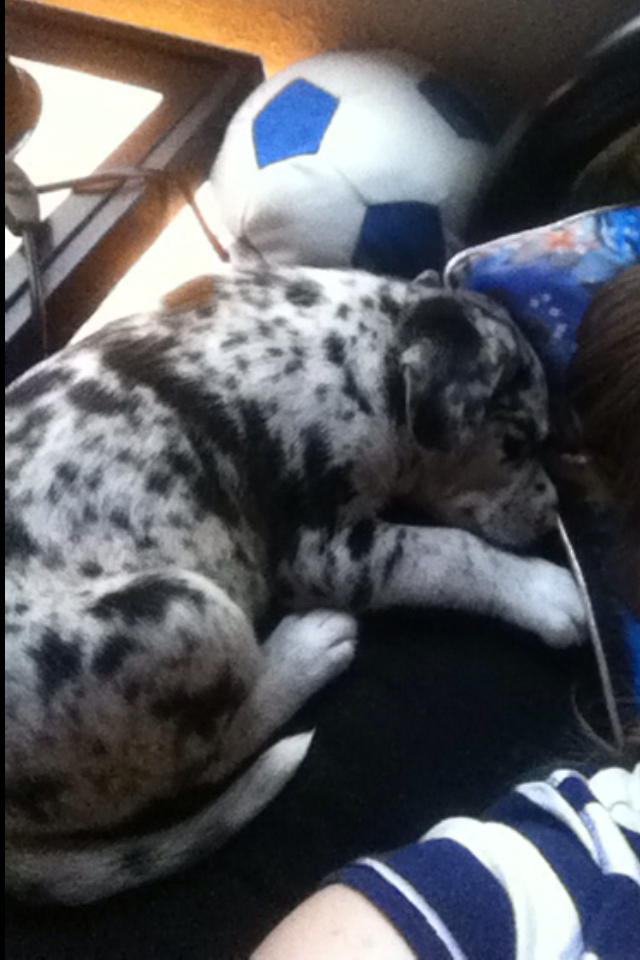 (I still love looking at that first picture he sent me of the morning they were born and seeing how cookie looked so small!
)
and here's a few videos of her absolute adorbleness
http://s867.photobucket.com/albums/ab234/Amethyst1117/?action=view&current=035-2.mp4
http://s867.photobucket.com/albums/ab234/Amethyst1117/?action=view&current=042.mp4
I guess it just hits me close to home because she's the child of a dog I had loved so completely for what seemed like forever in my eyes. Cookie does so many things Izzy used to do whe she was a puppy, and I'm just too excited for words that she's mine, and no one can take her from me this time. If anyone has had a pitbull puppy before, you know its pretty darn close to owning a baby lion with how strong the jaws are and how needle sharp their teeth are at such a young age.
We'll get through it, but the nick-name Cookie Monster is going to stick, I can feel it.