New Member
10 Year Member!
5 Year Member
Joined

Jun 8, 2008
Messages

319
Location (City and/or State)
I've had my Alligator Lizard since he was a tail-less hatch-ling. Since then, he has shed 4 times, and grown a LOT. He is also constantly getting new behaviors, and is pretty much the coolest lizard ever. He hangs from his tail like a monkey. He jumps. And recently, he has taken up digging, like a dog. He'll dig in the corners of his terrarium and then freeze if I catch him in the act. (He hates me more than anything).
But he is also recently completely and totally
consumed
with trying to escape. He climbs up to the top of his sticks and clings to the wire ceiling desperately, and he's starting to rub his nose shiny on the glass. It's obvious he hates being confined. I feel bad that he is wild caught, and (recently) not well adjusted. But I don't think he would survive if I released him, seeing as he's been eating fat, slow, stupid vitamin-dusted crickets & worms his whole life.
I try to keep his tank interesting, and I hide bugs in it for him to find, but it's not enough. I'm going to upgrade him to a bigger enclosure (I'm thinking zilla acrylic atrium). But does anyone have any other tips for keeping him entertained?
Do you think he could survive if I released him?
Here is what he looked like in December of last year: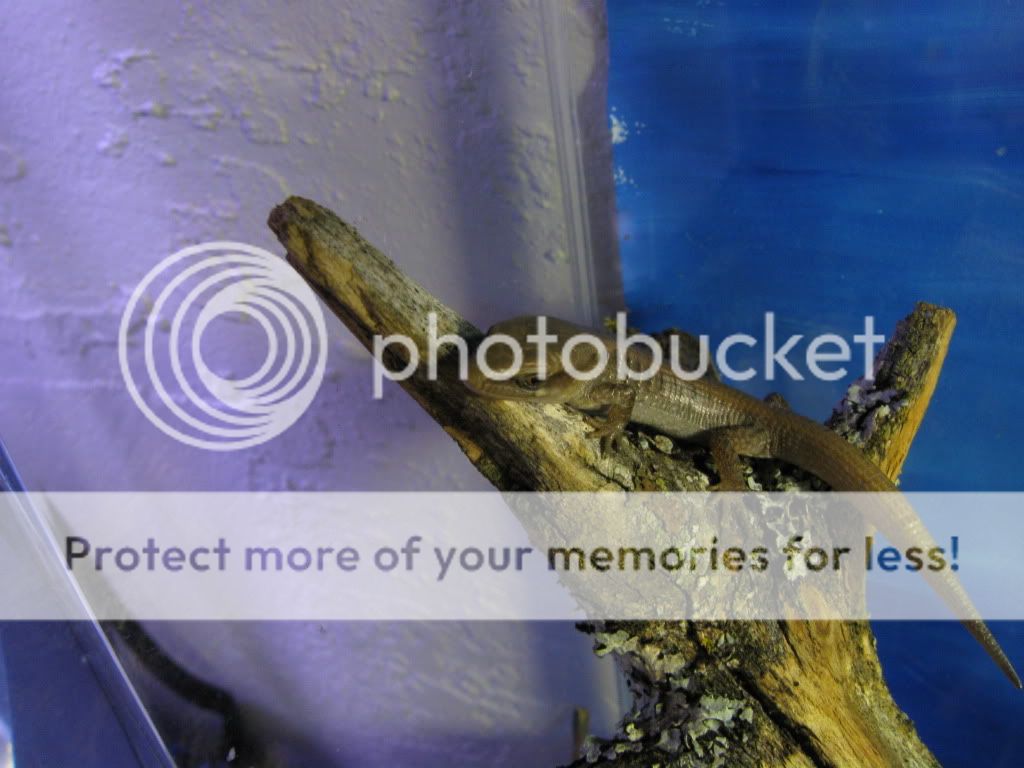 And here's a couple weeks ago, on the same stick:
And here he is, frozen in the act of digging: