Well-Known Member
10 Year Member!
Joined

Mar 18, 2010
Messages

272
Location (City and/or State)
I've started this project back in February, and I took my time to layout everything according to my initial plan using the spare time I've got among my other tortoise habitat projects.
So here it goes... this corridor section is located in the back of my backyard, and I thought it would be the perfect area to house some of my bigger tortoise. But it does require some work like fixing the draining pipe and removing some of the debris left by previous house owner.
I started the project by removing the all the unwanted debris. Then I replaced the old draining pipes with the new ones, and made sure they were set at proper angles to allow the water to flow toward the front of house...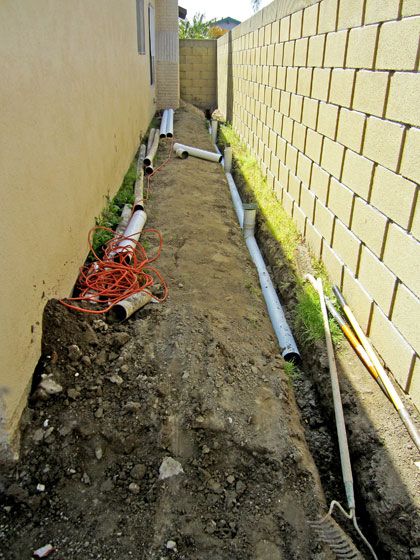 Then this is where I made some changes to my plan by pouring concretes to create some hard walking surface for both tortoises and myself...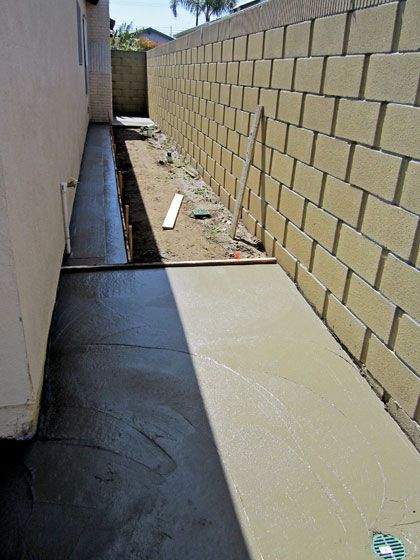 After the concrete work was done, I placed some cinder blocks and plastic fence to create the entrance for this Corridor Habitat...
Moving on to my next design step, first I bought in some stone tiles inside the habitat...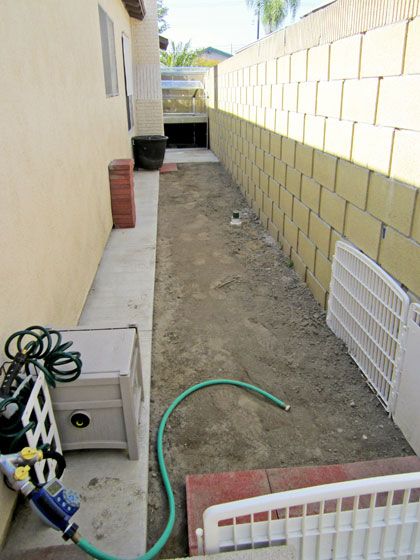 Since this habitat will be housing a couple big tortoises, a water pan is a must so this is where I would use the stone tiles to create the boundary for the waterhole...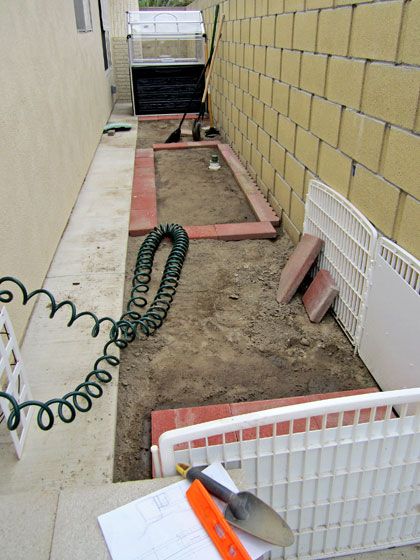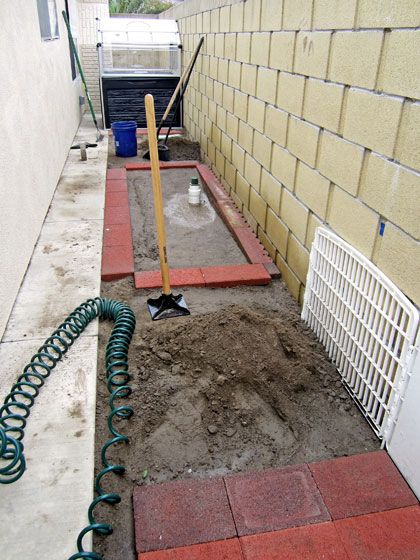 After setting the border, now it's time to do some digging...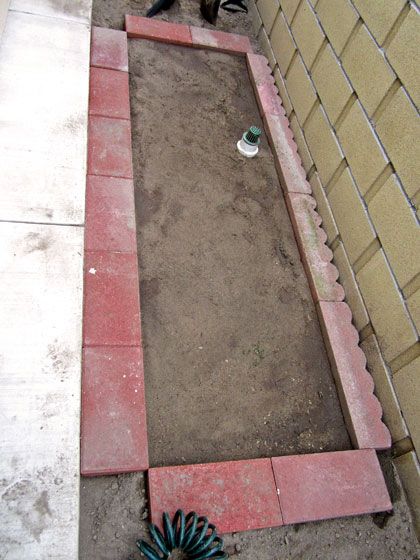 Since it's only a waterhole for the tortoise to drink water from, the hole is only about 10" deep and got some angled-slope ramps on both sides so the tortoise can access the water area with ease...
Some padding materials were added before I applied the pond liner...
Waterhole completed...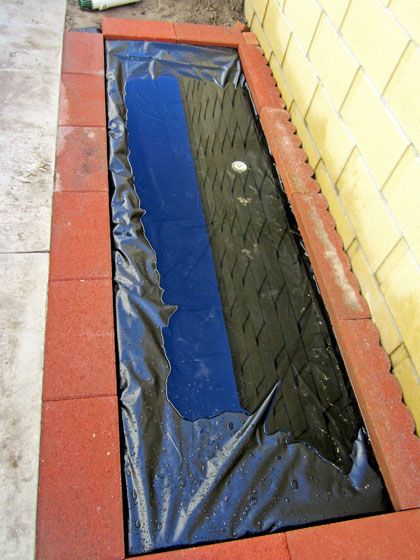 I've also added a small water filter/pump to create some water movements to prevent foul smell and mosquito problem...
This photo was taken in June as the habitat now has a working waterhole and green house shelter for the tortoises...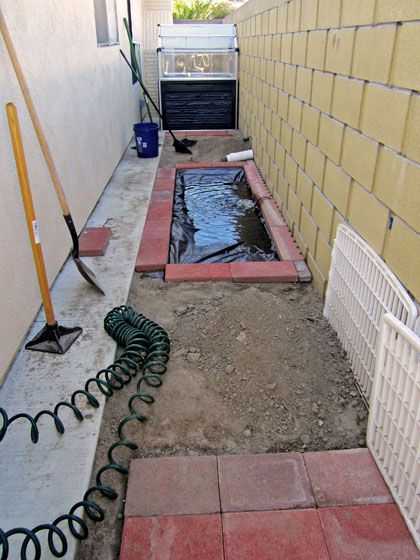 Taken in early July as additional stone pavers had been added to increase walking area...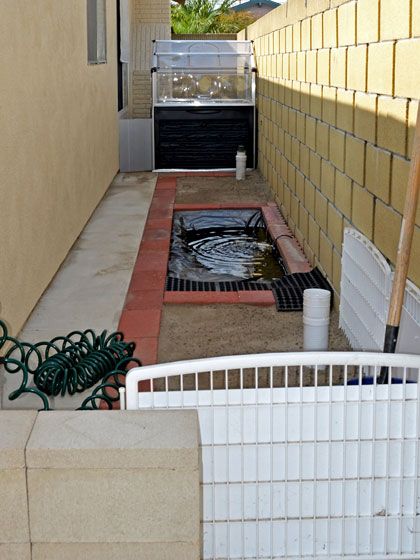 I would say now this Corridor Habitat is finally completed. I've also added an existing garden planter on one end to grow some edible plants for the tortoises...you can also spot a red-footed tortoise in the background...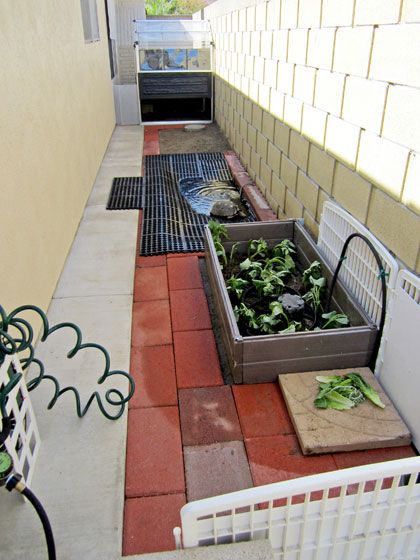 The red-footed tortoise is currently enjoying her padded cool jetted Jacuzzi...