Well-Known Member
10 Year Member!
Joined

Mar 18, 2010
Messages

272
Location (City and/or State)
I've recently accquired three adult-sized eastern box turtles, so it's time for me to setup a new enclosure for the new comers.
Firstable, I had to find a piece of land that I can use for the new enclosure. I cleared out a roughly 30"x60" section of my sweet potato leaves garden to make room for the enclosure.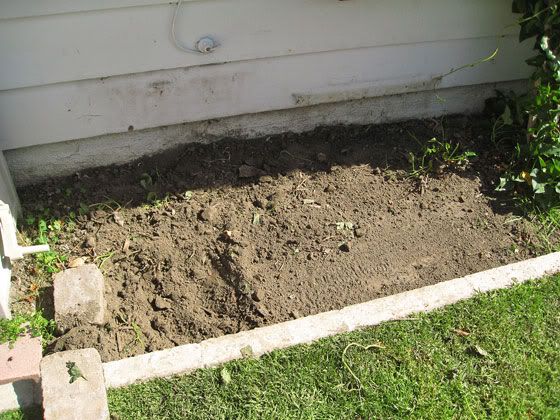 This time I went with the PVC pipes to be the main frame of the enclosure...at the time, I only had some coroplast material availble to use as the wall panels, but later I switched it to plywood materials...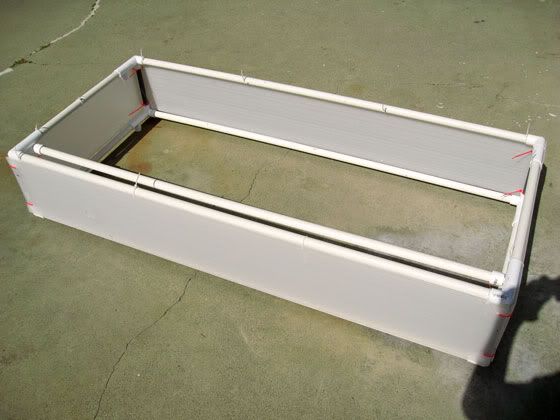 Dropping the new enclosure onto the it's proper spot...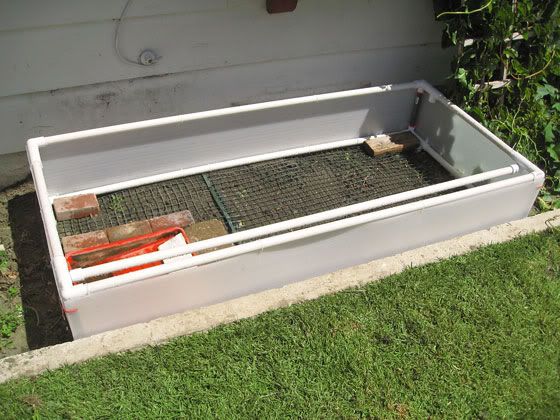 Adding the underground fence and water dish to the enclosure...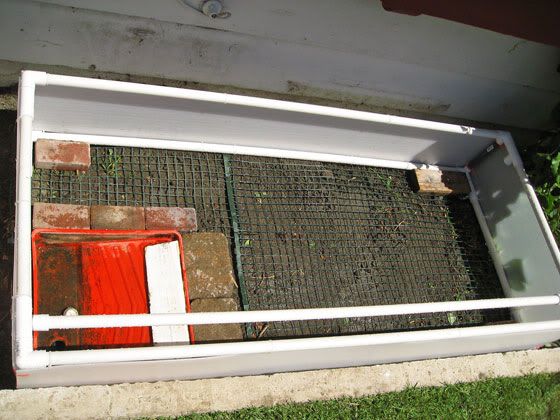 This is the finished look of the new enclosure, with the securing cover to prevent the box turtles from climbing out...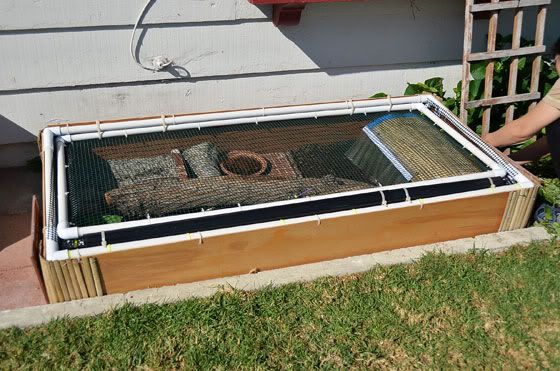 Othre accessories were also added to the enclosure...like the feeding tile, nesting sand box, and the hiding shelter...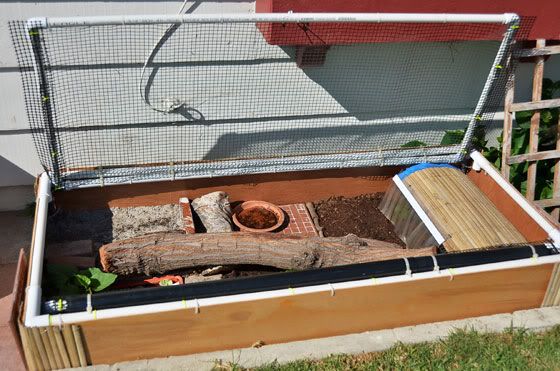 Lastly, when I was working on this project, my next-door neighbor was also cutting down a tree on her front yard. So I went over and picked a fallen branch and used it as an obstacle course element for the turtles.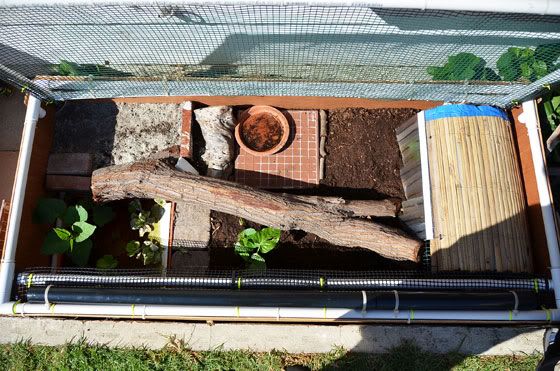 The turtles are currently living in their new enclosure, and I will post some photos of the box turtles in my next update.