Well-Known Member
5 Year Member
Joined

Nov 19, 2009
Messages

1,330
Location (City and/or State)
I have a juvenile Sulcata tortoise ready for adoption! This little one has been in my care for around 9 months. Previous owner claimed s/he was around 2 years old at that time, but s/he was barely larger than a fresh hatchling when I got him thanks to poor husbandry & diet. Naturally, s/he's still small for his age, but smooth, healthy, and growing! I have no doubt that this little guy still has every potential of reaching full "bulldozer" status.
Now s/he just needs a loving forever home to take that adventure with!
Adoption fee is $40 for TFO members. Local adoptions only, please: Located in San Bernardino area, CA (about an hour east of LA). If interested in adopting, please PM me here or email at
[email protected]
Thanks so much!
He weighs 275 grams and measures at a hair over 4" SCL as of 1/26/14
Photo taken 12/11/14
Photo taken 1/22/15. Tortoise for adoption is on the left! (Tortie on the right came from the same previous home, and will be available for adoption once his stuck scute starts showing normal growth...)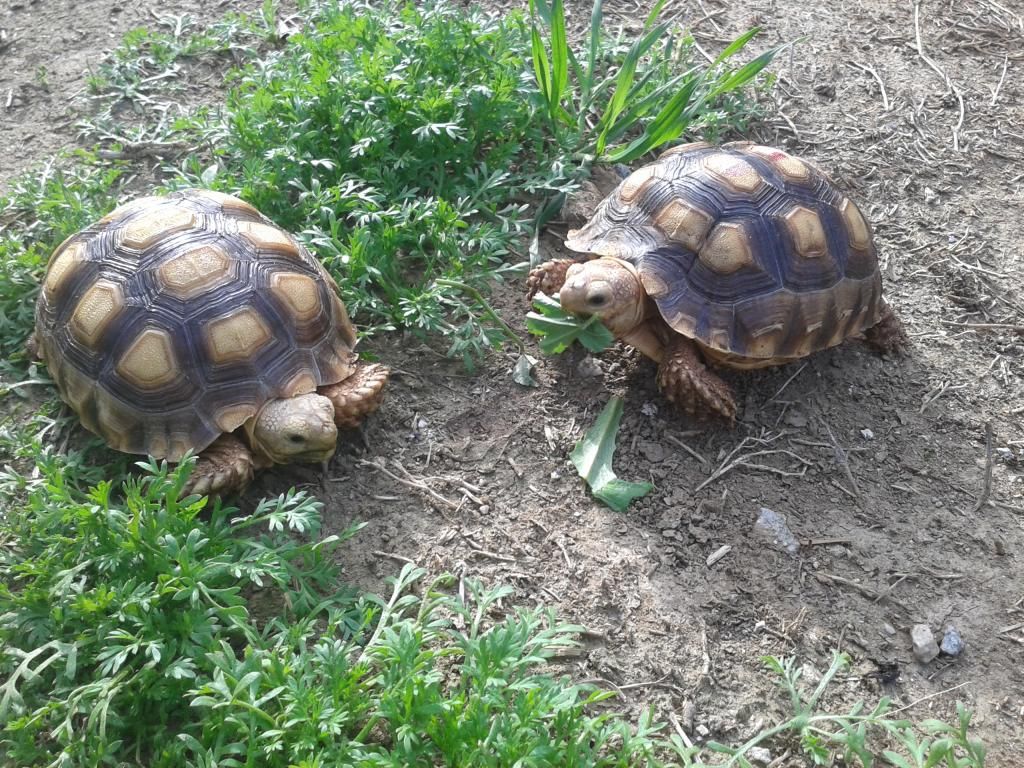 (P.S. In case anyone is interested in "other" reptiles, as well: I also have a few non-chelonian rescues available for adoption. 2 Ball pythons and 1 White spotted gecko. If either are up your alley, message me for more info!)