Well-Known Member
TFO Sponsor
10 Year Member!
Joined

Sep 7, 2007
Messages

2,130
I have a few top notch, flawless Testudo graeca ssp. for sale.
First up are 2 CB 2012 Ibera Greek tortoises. These were born here from our 100% pure adult ibera from Western Turkey. The parents were collected many years ago by George Ullmann (Turtle World USA) himself. They have real history.
These 2 robust babies are perfect and feeding well. No split scutes or any other flaws. $120 each plus shipping or both for $200 plus shipping.
Second is an adult female Golden Greek. This animal is extremely LTC and is one of the original imports to come in, 10 years plus. She is absolutely flawless, heavy as a brick and is nothing like these recent imports. This animal is the specimen you want too add to an established group.
$200 plus shipping.
Serious inquiries e-mail:
[email protected]
Please read TERMS OF SERVICE & TESTIMONIALS at:
www.GARDENSTATETORTOISE.com
*Tortoises under 4" sold for scientific/educational purposes.
CB 2012 Ibera Greeks: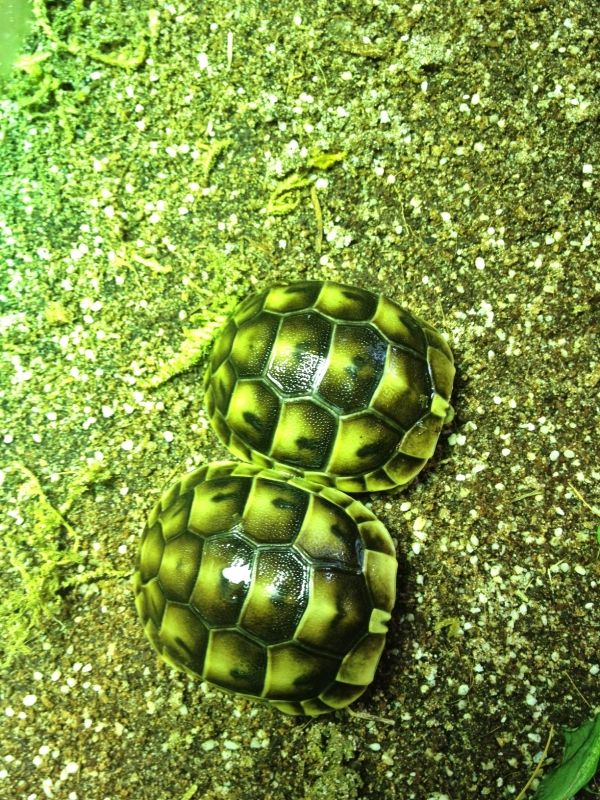 LTC Golden Greek Female: