Active Member
5 Year Member
Joined

Nov 8, 2011
Messages

966
Location (City and/or State)
Hey everyone,
I know it's been awhile since I've posted, I've been hardcore lurking for awhile but it's gotten too hard not to join in so here I go. My last couple of months have turned into a bad country song to the point where I'd feel like an incredible whiner if I listed it all out....there is a tortoise tragedy in there too that is partially what precipitated my absence but I'm not sure I'm completely ready to talk about it again. So for now here is an update on my sullies...they are pretty much the center of my world right now so let me know what you think!
First their houses:
This is their indoor closed chamber enclosure (or it is when the top is closed)
And the tort pool....I replant it constantly and have to give it days to recover here and there but so far it's been great ( you can see the legs of the plant stands that help shade and grow more tort yummies). They also get to play down on the lawn a couple of times a week.
The hide is a plastic shoe box buried at a 45 degree angle and I put them out later in the afternoon ( its been scorching here).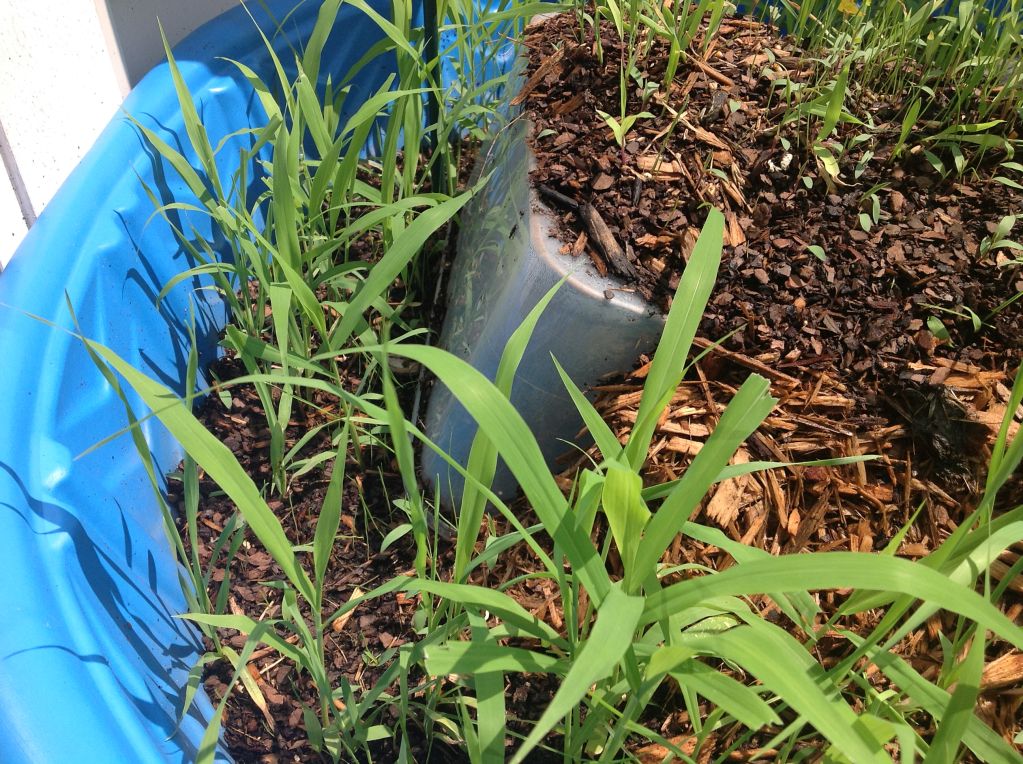 Now on to the torts (because I know that's what you guys really care about
)
Bath time
Levi
My little guy is a HUGE handful now
Panzer
Abrams
And a couple of months ago I found this little guy trapped in one of those plastic netting bags they use for fruit at the grocery store. My friends and i were tubing down the river and i always keep an eye on the shore for turtle activity. He's an Eastern river cooter and shares a 20 gal long with whatever minnows I can catch for him to snack on.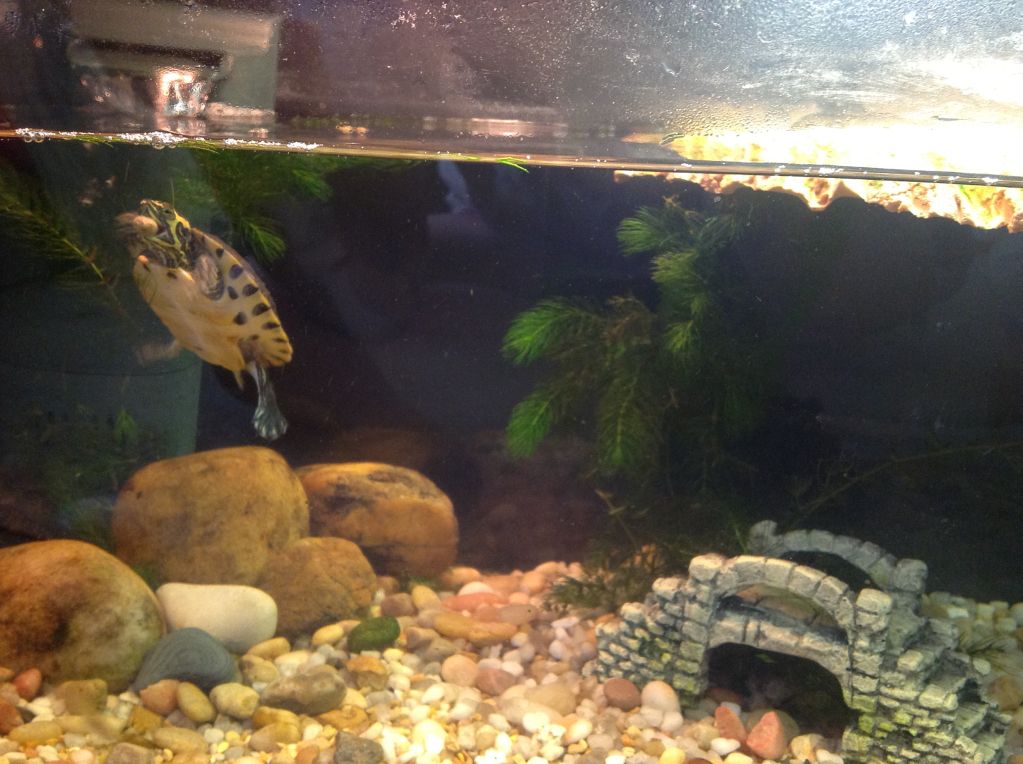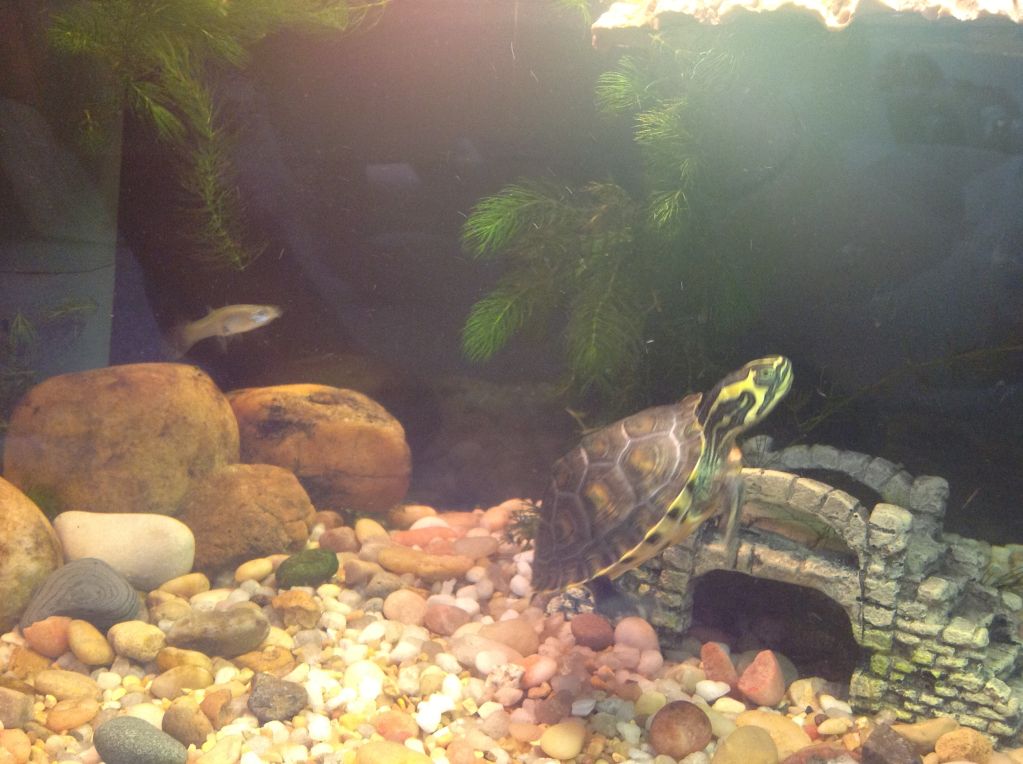 and one last pic of leviathan (he's just beginning to grow into his name
)