Well-Known Member
5 Year Member
Joined

Oct 29, 2011
Messages

3,290
Location (City and/or State)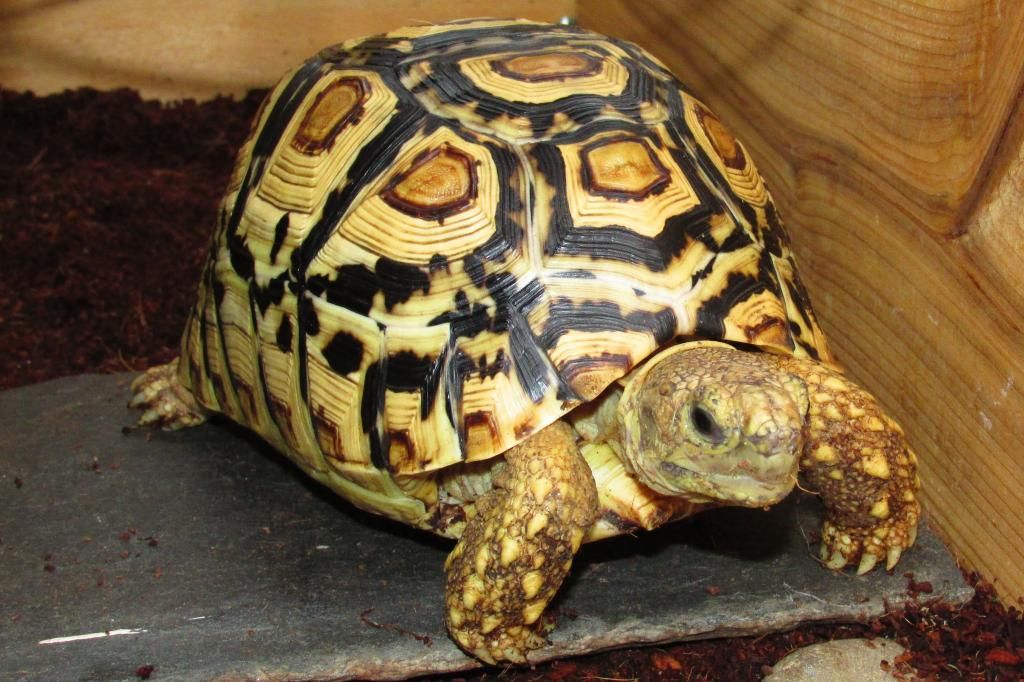 Today is Saturday. That means that Eros and Gaia get their weekly weight and measures, a bath and a coat of Vita-Shell.
Today was a little different because I noticed that the overall
humidity was a bit low and time for a nice warm rain to wake the kids up. Eros came out quickly and enjoyed the rain first....dragging behind HIMSELF, HIS very own "Special purple flower"... HE immediately went back into his hide but I see this as a sure sign that Spring is in the Air!
...just out of curiosity, He is now just over 3 years old, isn't this kinda early for a Leopard to start flashing?
and for those interested in this kinda thing...
Eros: 1127 gm., 17.4 cm.
Gaia: 497 gm., 13.3 cm.