Well-Known Member
5 Year Member
Joined

Oct 29, 2011
Messages

3,290
Location (City and/or State)
Hey, I know it been alonngggg time but today I was working in the yard and noticed that Gaia has grown significantly and since it's been awhile..... well heck, here we are.... without further adew....
EROS; Male 4.5 years old, 9.5 in long, 5 in wide, @5lbs


...photobomb by Oberon....

I really like the way his shell os flaring out from his hind legs.
Gaia; Female 5years old, 9 in long, 5 in wide, @ 5lbs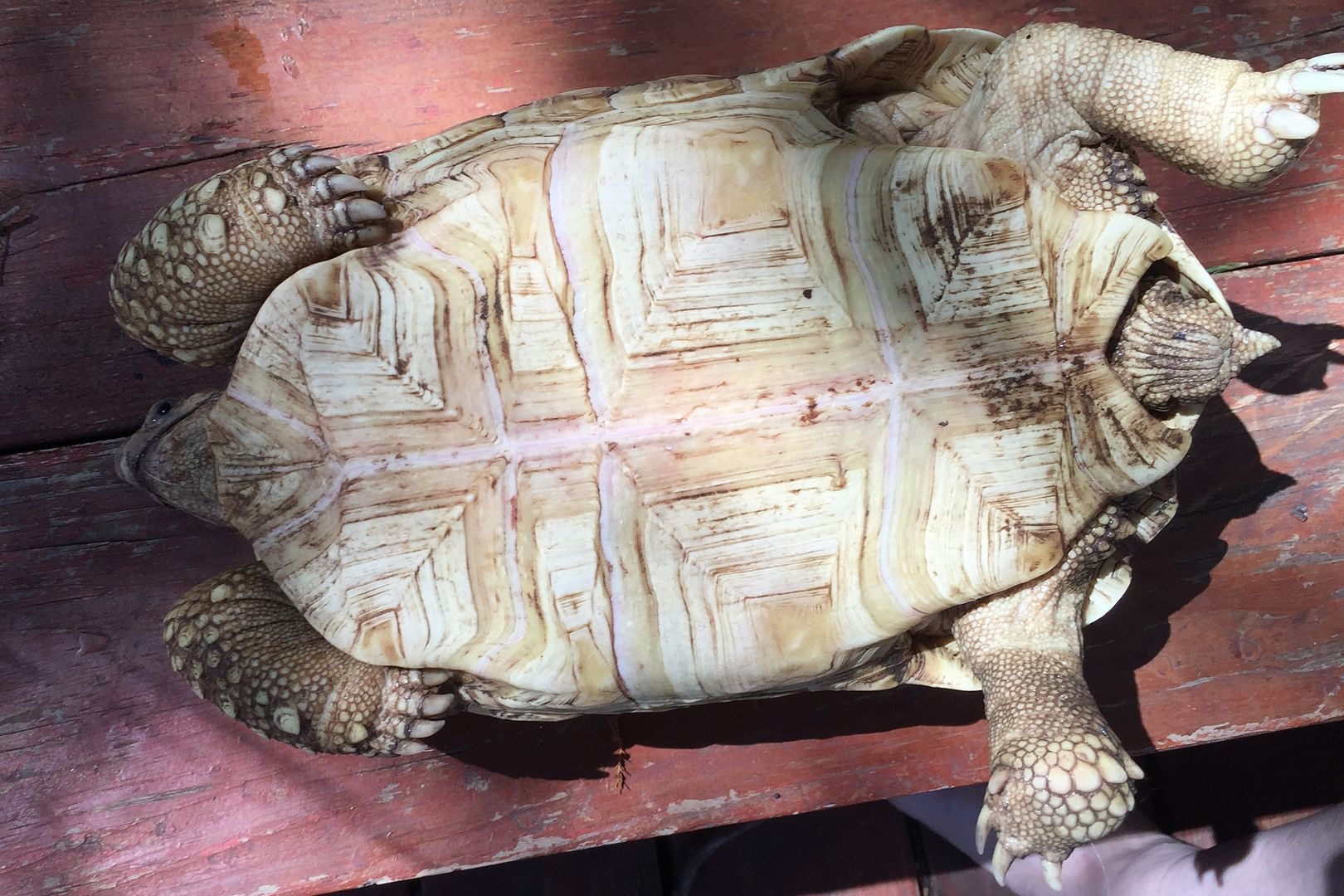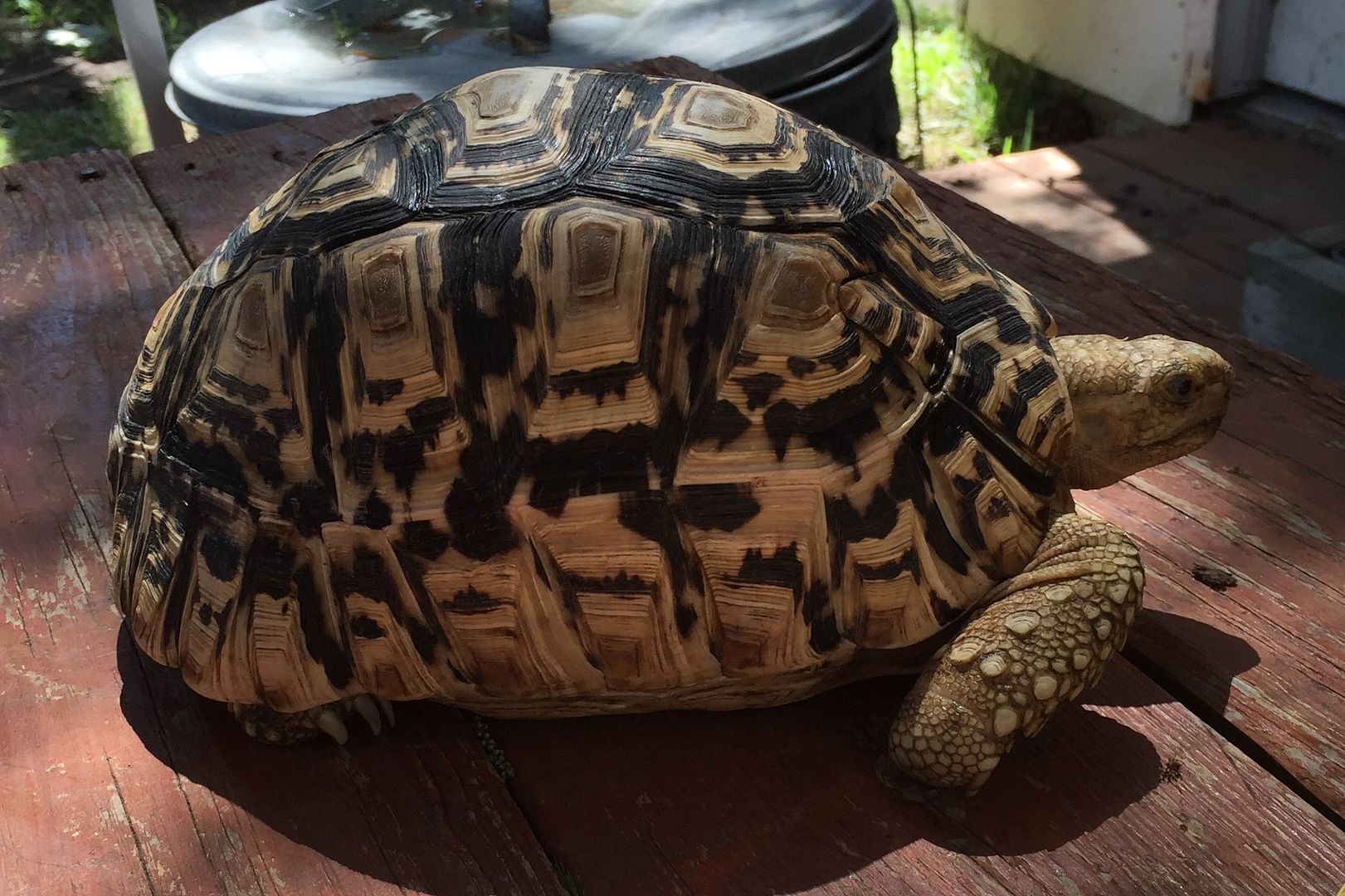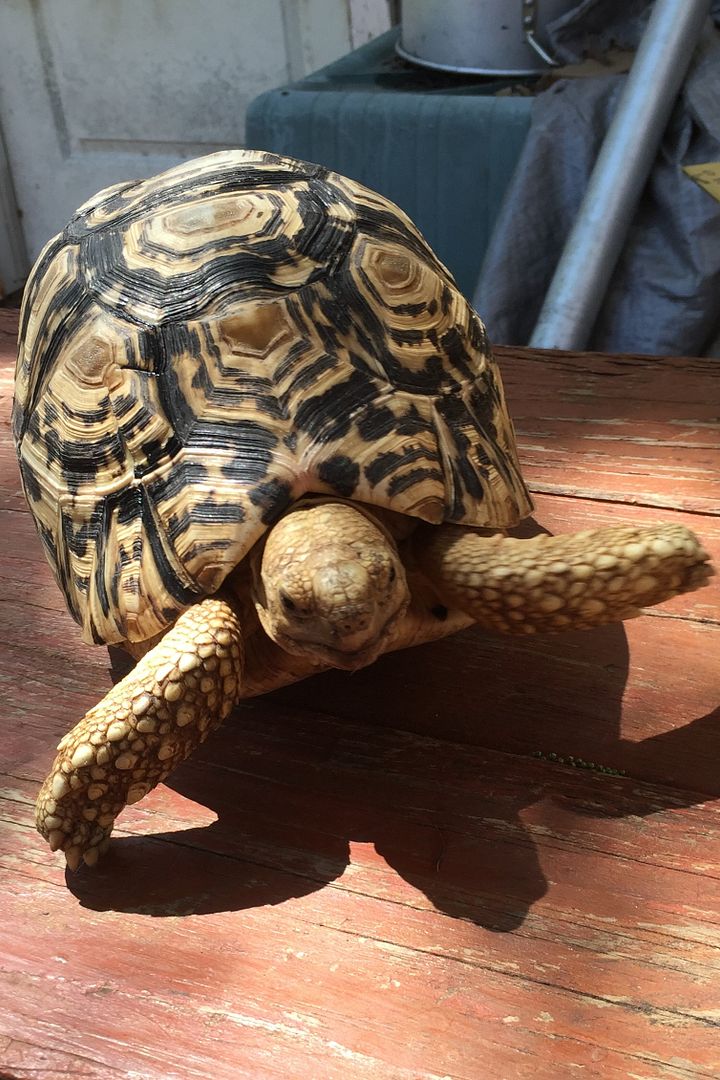 I would like to note that I have not used Vitashell on anyone in @ 1year. Their shells are still Pyramid free!

They are also outside 24/7/365.

Stay tuned to see my newest build to date.... Eros and Gaia get a "Townhouse"