Joined

Dec 11, 2010
Messages

26
Location (City and/or State)
Here is the current setup for my Malayan Box Turtle (Cuora amboinensis). Unlike North American box turtles these Asian guys spend a good portion of their time in water and are decent swimmers. He has been in his temporary 20 gallon long tank for far too long. The water portion is a paint roller tray that I change the water daily in. The other side has slate and coco coir as a substrate.
Now onto the build of the new and much improved enclsoure. I am still using the twenty gallon long, but now it will be all water. There will be land section connected to the back half the length of the aquarium and about 8" wide. So much more room for this guy and he will actually have some options in depth.
The water portion will be filter by a magnum 350 canister filter from another tank that was upgraded to a FX-5. Planning on running a spray bar along the one side to spread out the water movement. Running egg crate along the bottom to protect from any shifting rocks. Also separating the Hydor heat cable from the turtle. The water is heated evenly, only a small cable running down the side is visible, and the turtle will not run into it like a submersible heater. Using playsand as the substrate.
For the land area, I am running two small halogens on an adjustable dimmer for heat and supplementing the light with a 24" dual t-5 fixture.
The stand and enclosure is from hardwood ply for the most part and the face frame is solid 1"x2" boards. Every year there is a flea market at a highschool nearby and a cabinet company sells unfinished door panels. Most are odd sizes, but I usually come out with a few sets of 4 matching doors for about $2.50 a door.
First off I cleaned out the aquarium and painted all but the front pane. This is my first time painting a tank and I think this will not be my preferred method for backgrounds.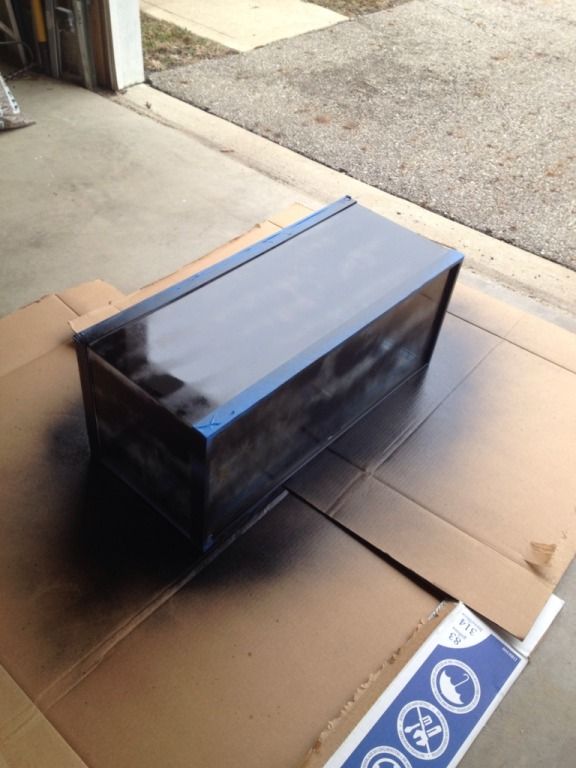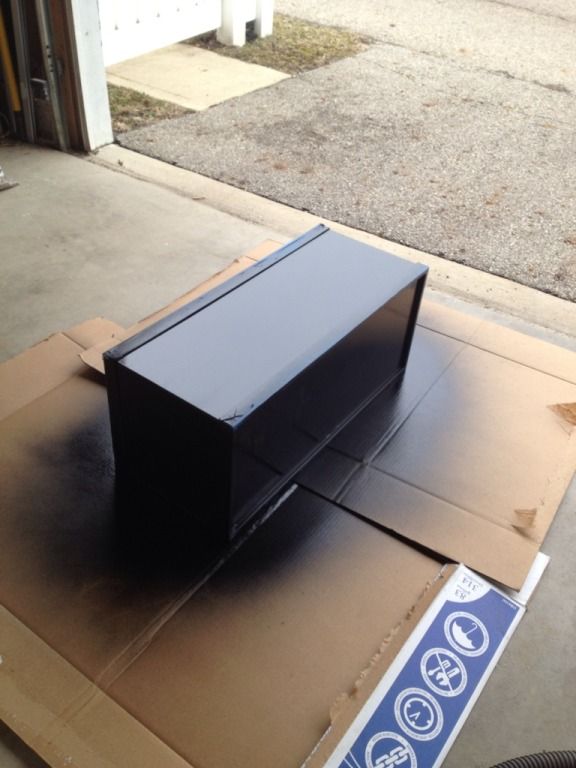 I built a separate stand so it will be easier to move as this is going on the second floor. I am a huge fan of pocket hole screws if you can't tell.
Upside down at first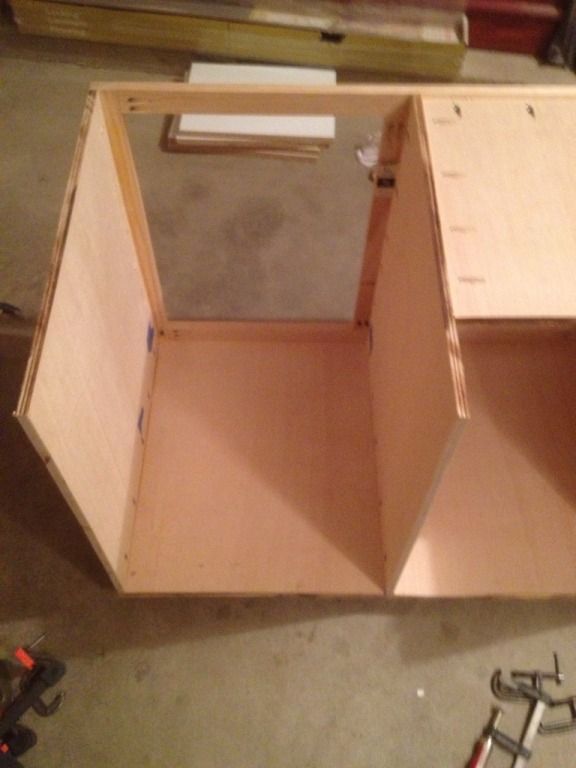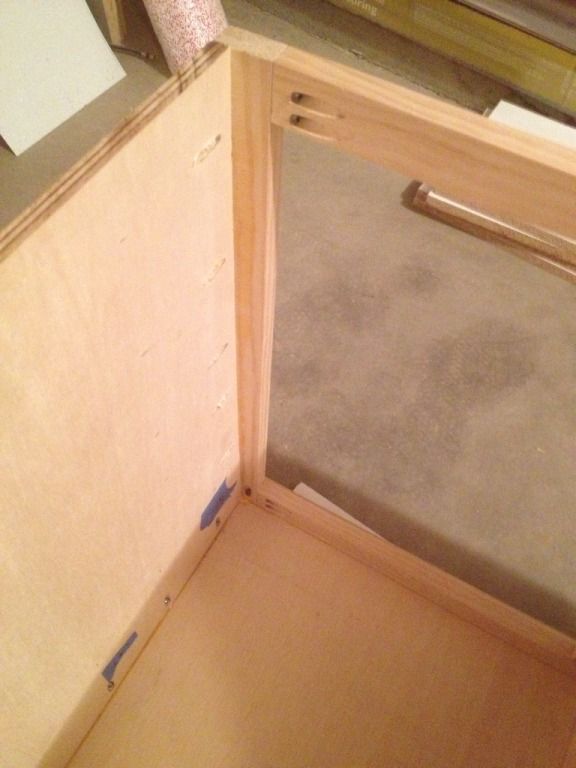 Right side up. The top is two pieces of hardwood plywood glued together. The one edge I rounded over with a router.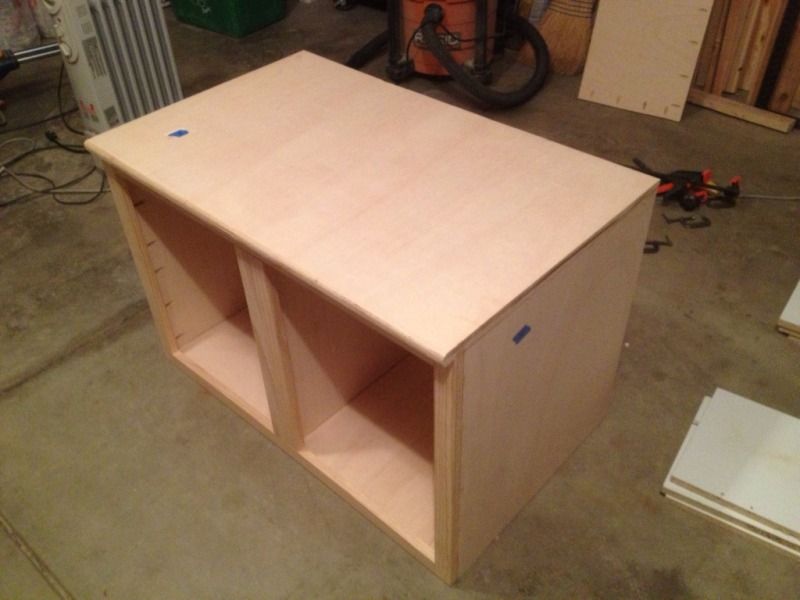 I'm not great at remembering to take pictures. The main shell of the enclosure with aquarium in place.
Lid added
I had an extra two days off with the wife out of town to do all that. I haven't had a day off work and in town since then, so hopefully next weekend I can resume.