Well-Known Member
5 Year Member
Joined

Jan 4, 2009
Messages

3,990
Location (City and/or State)
The puppies will be 6 weeks old tomorrow and are eating us out of house and home.
This has been one of the best experiences of our lives. I can't tell you how fulfilling they are. They will be going to their new homes in two weeks. I will miss them, but we will be keeping one for ourselves. Right now they are waking us up at 2:30 in the morning crying. Hopefully this will stop soon. They are so much like human babies it's unbelievable.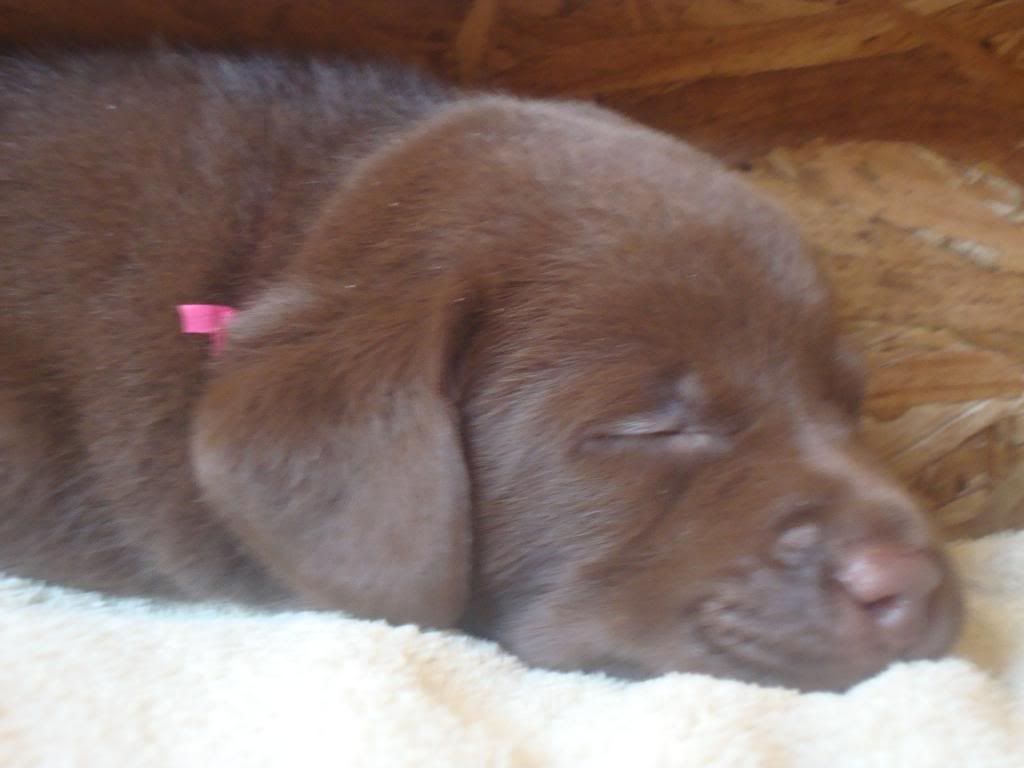 At 4 weeks I started supplementing their diets with goat milk, raw eggs and yogurt. They loved it.
Uncle Spencer even likes them
About 4 1/2 week old I gave them some chicken wings and marrow bone and they loved it. These are raw food fed dogs.
IMG]
http://i484.photobucket.com/albums/rr210/CandyCal/DSC04578.jpg[/IMG]
This is one of my favorites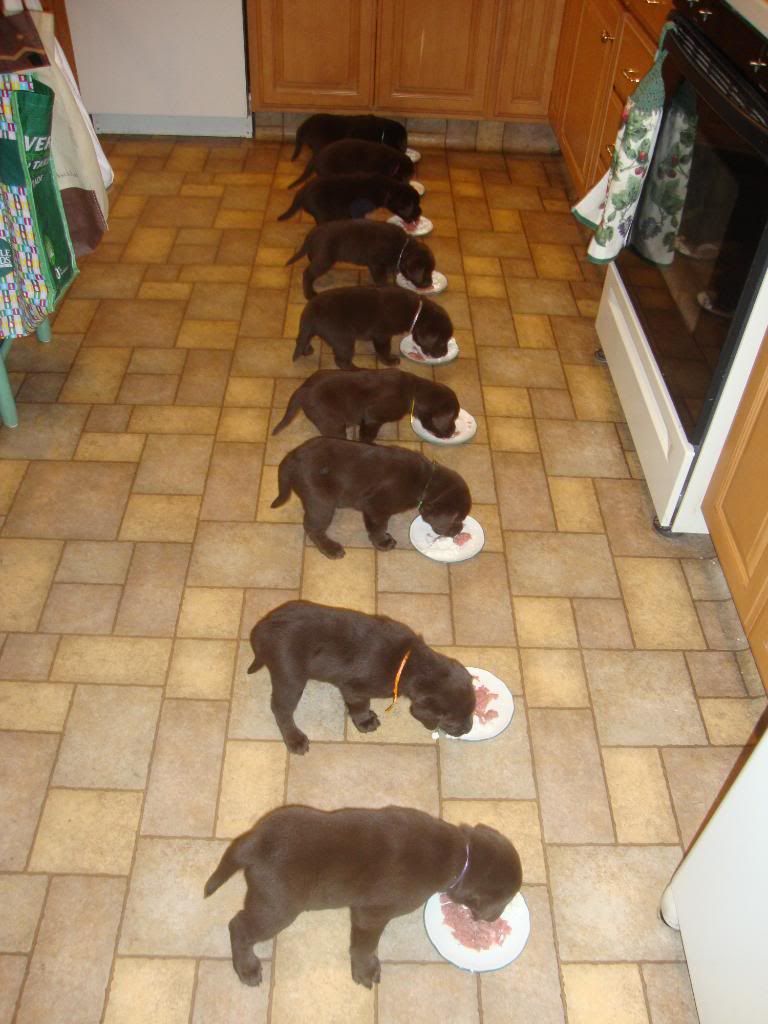 They are absolutely pro at eating these chicken wings now that they are almost 6 weeks old.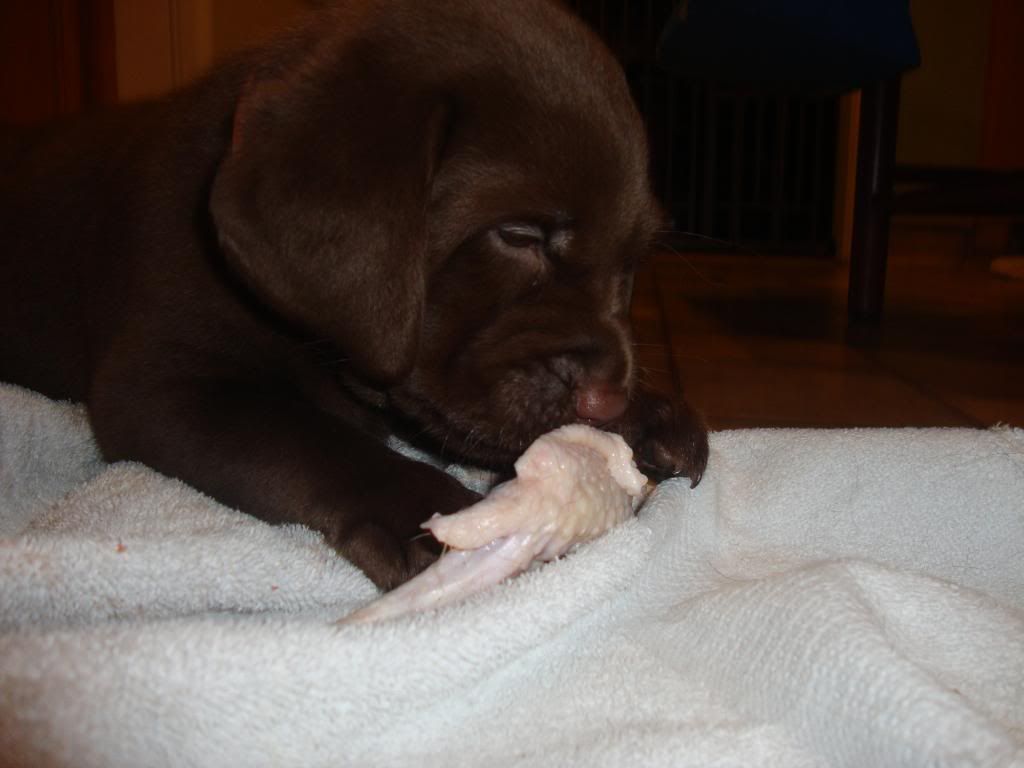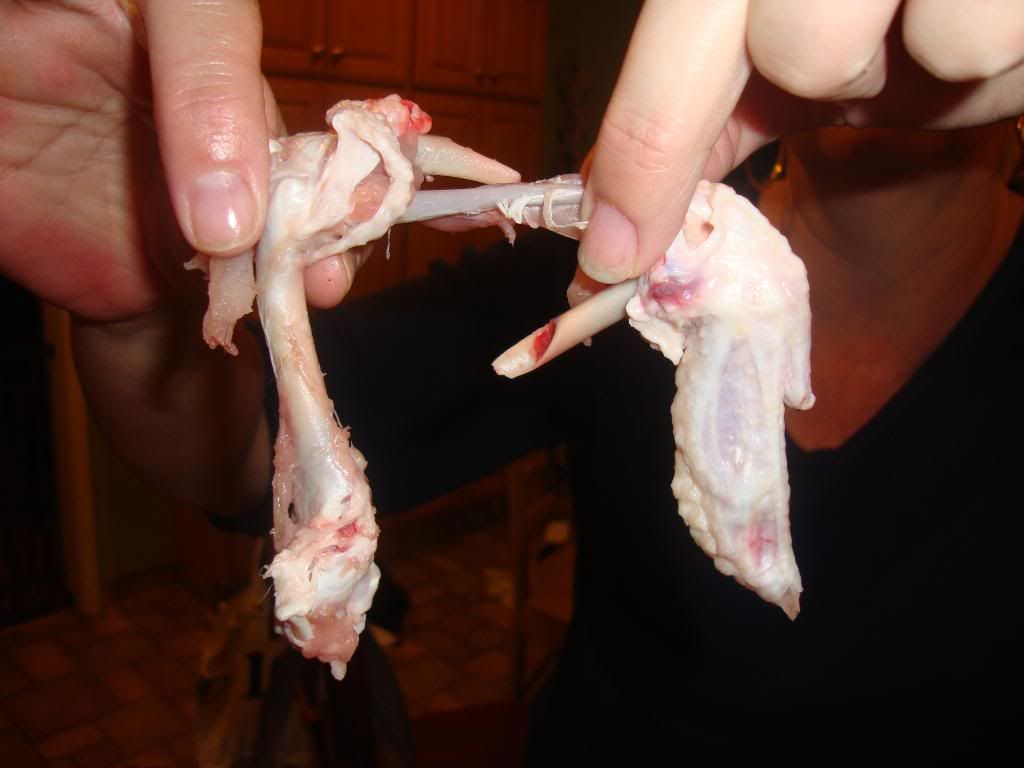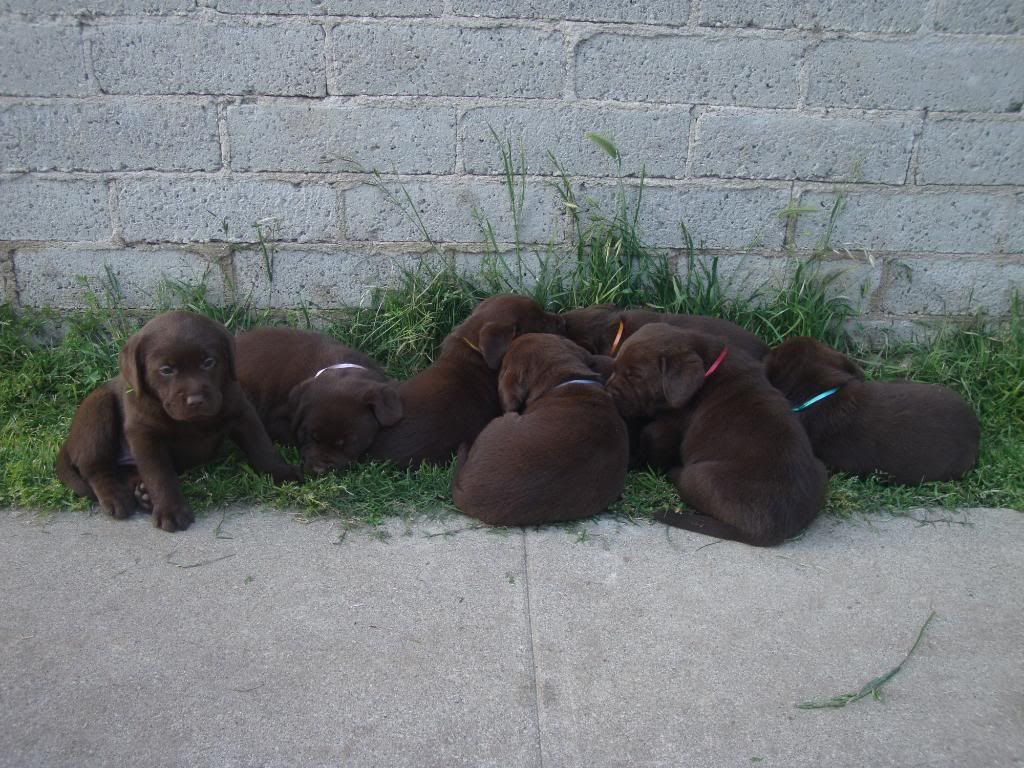 Here's a video of mommy feeding babies. Just click on it. Thanks for looking.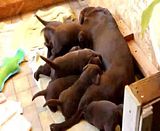 Here's one of them eating their chicken wings. You can see how excited they get.