Well-Known Member
5 Year Member
Joined

Nov 3, 2012
Messages

1,249
Location (City and/or State)
The Spring hatch season has begun, and I would like to have homes lined up for my babies as soon as they are ready to ship. I wait until they are at least a month old, to be sure they are all healthy and thriving. They will be ready to ship mid June, some in early July.
Price: $175 plus insured overnight shipping via Ship Your Reptiles. If you want more than 1, I can ship 2 together, and will give a slightly reduced price.
Here are a few pictures. 'Gold dot' is already reserved. 5 are still available. Please read more info below the pics.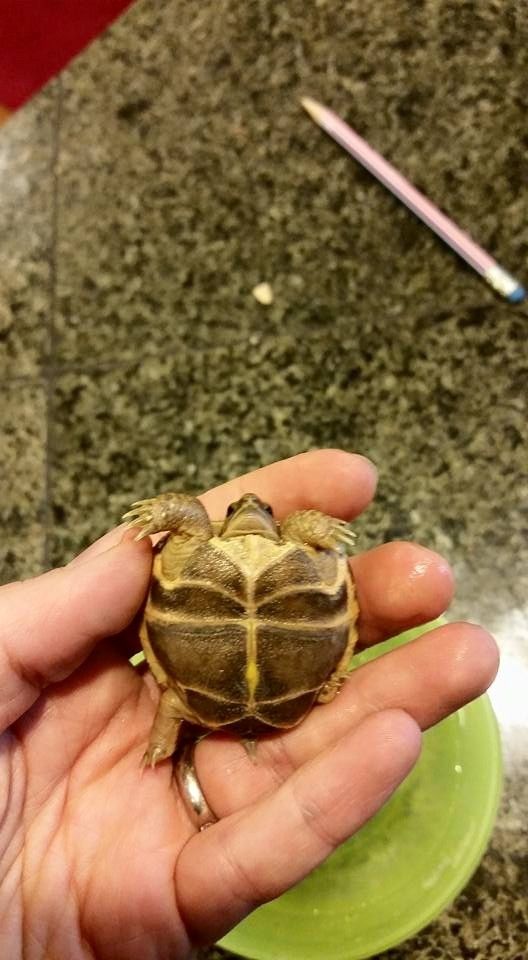 I start these little ones on a healthy diet of weeds and flowers grown in my own yard. They have a hot humid hide to help their shells grow smoothly, and I soak them daily to ensure they are well hydrated. These babies came from my Timmy girl and Roz. Both have beautiful golden yellow shells with dark contrasting markings. These babies will grow up to be stunning!
I have an excellent care sheet for you, and will assist you throughout getting things set up, if you would like.