Well-Known Member
10 Year Member!
Joined

Aug 24, 2007
Messages

8,972
Location (City and/or State)
There is a pond where I live and this Spring, a big mama Snapping turtle came out of the pond and laid her eggs in the yard. We put them in a tub, and now they started to hatch. Only two so far have hatched, and there are 6 eggs, so hopefully the other 4 will be hatching soon. After the yolk sacs are gone, I'll release them in a weedy part of the pond.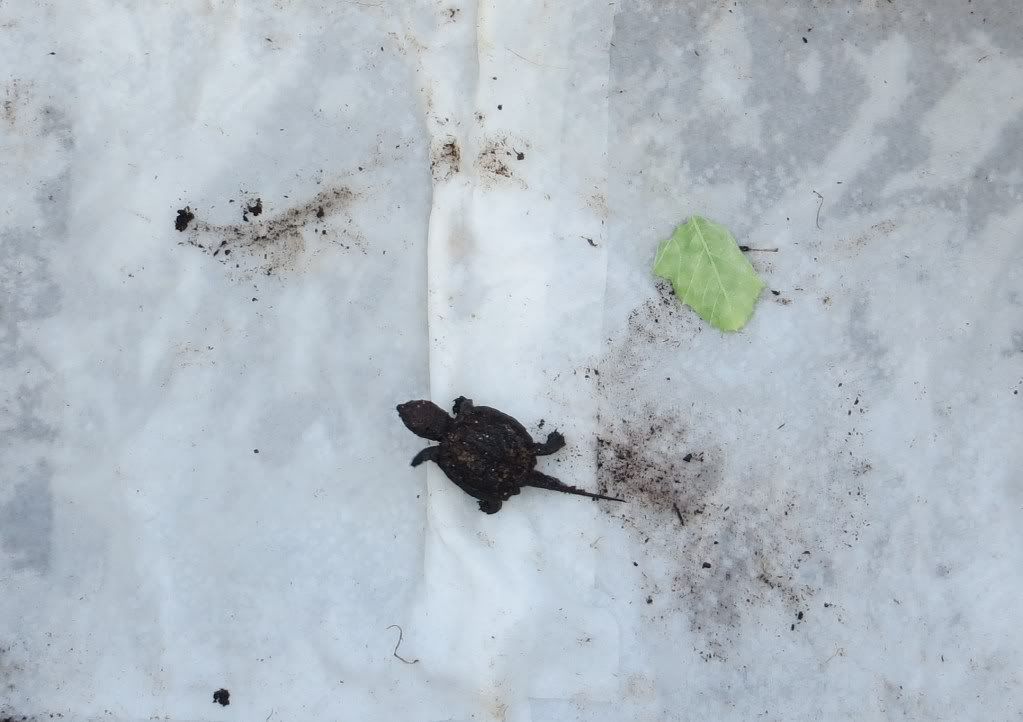 This is what the unhatched eggs are in
This is what I'm keeping the babies in until they are released...wet moss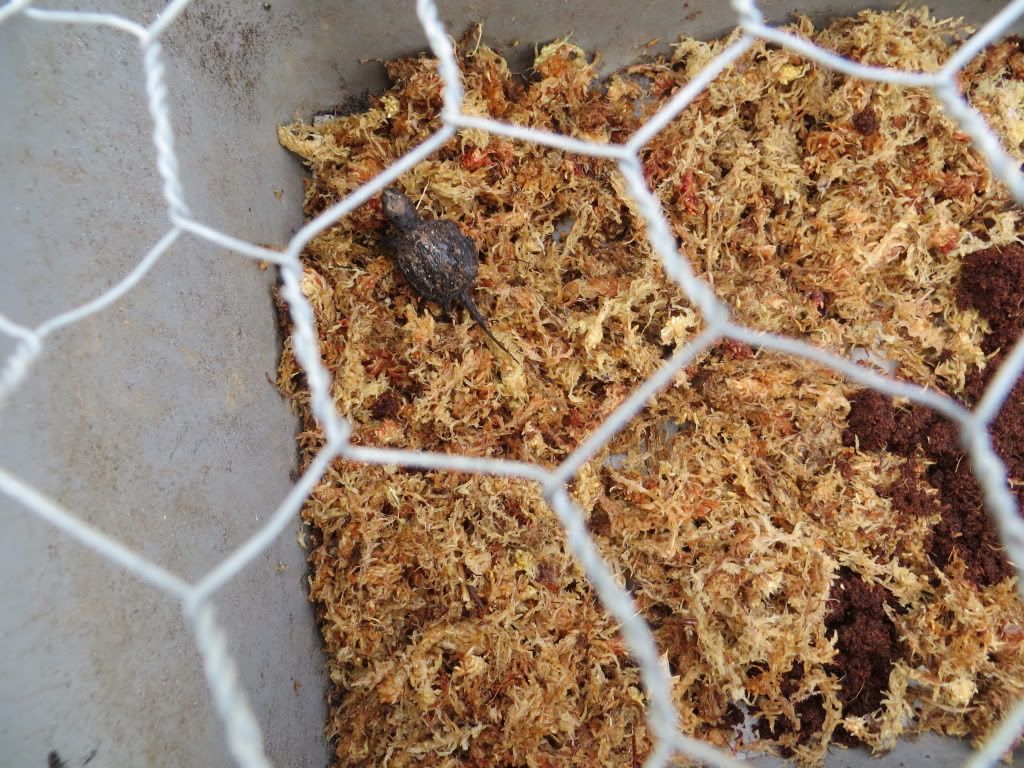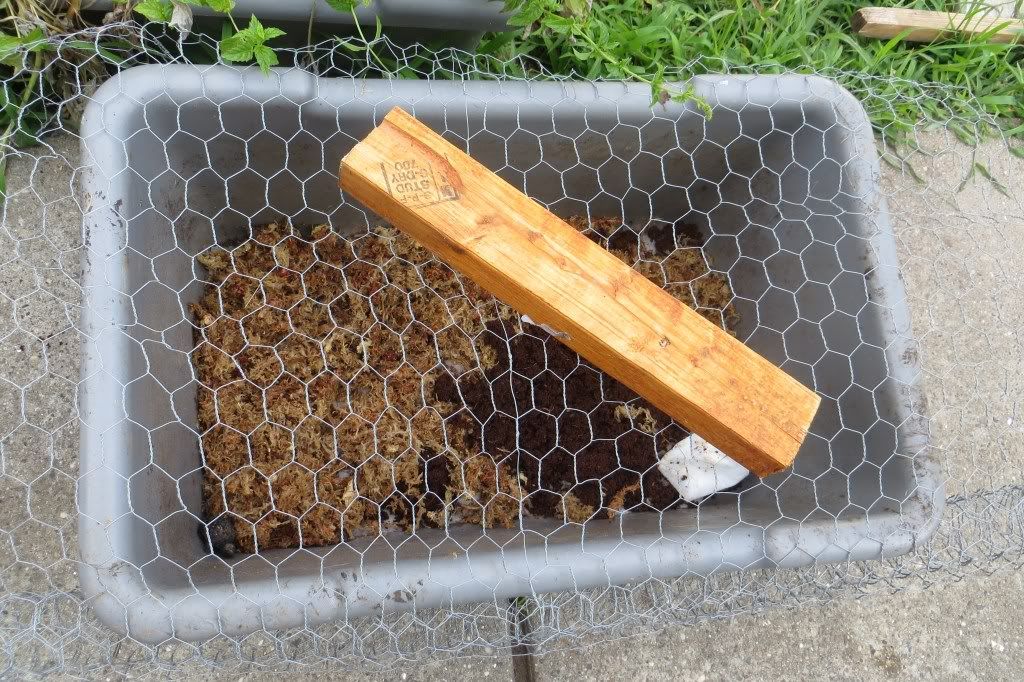 They are so tiny and just the cutest little things. The mom had to be at least 60 lbs. This happens every Spring here.