Joined

Apr 1, 2012
Messages

11
Hi all,
My name is Meg and I live in Edmonton, Canada. In December, when we went to go pick up our dogs from a grooming appointment, I noticed that the pet store had a leopard tortoise for sale.
He was absolutely adorable! But I didn't want to be the kind of person who bought a pet without doing any kind of research so I went home and read everything and anything that I could about the species and husbandry about leopard torts.
And then I hesitated. And hesitated. And hesitated some more.
Leopard torts get big and since I live in Edmonton, taking care of one was going to get expensive in the future given that I would be raising him almost exclusively indoors. Did I have that kind of room? That kind of patience? Those kinds of funds?
But my mother encouraged me, my friends encouraged me, and I could adequately house one...
And when I went back to the pet store to learn more about him, I found out that he was recovering from a case of soft shell.
I bought him.
I couldn't leave him there, in a place where the people weren't entirely sure how to care for him and I didn't care that he was overpriced because I thought that I could, without question, give him a better place to live than the store. But... I don't really know. I've never raised a tortoise before.
Right now, he weighs 51g. Back in January, when I first got him, he weighed 34g. I use a rubbermaid bin as housing unit because it's more open than an aquarium. The substrate I use is sphagnum moss with a mixed layer of red sand and plantation soil underneath some parts. I keep the side underneath the bulb soaked.
I have a self ballasted MVB 125W and the moss underneath gets up to 95F. This light is on from 8AM to 8 PM. The cool side drops to room temp at 75F. He has access to fresh water at all times. I feed him a mix of dandelion when I can, kale, escarole, or watercress with some Natural Grassland tortoise pellets. (I have no idea what mazuri is or where to get some.) It's incredibly difficult to get him to eat dry grasses. (Hence the pellets. I add water, mash them up, and coat the greens in it.) In the morning I always sprinkle calcium + D3 over his food and on Fridays I add a multivitamin to it.
He's been a little ill recently. He's been blowing bubble out of his nose and making odd sounds. He sometimes stretches his neck out and gapes his mouth when he does that. I took him to the vet and she gave me ChlorPalm which I've been giving 0.05mL of, once per day for the past two weeks. I've also raised the temperatures since then. (He still blows bubbles and makes noises. He hasn't gotten worse but he hasn't gotten better.) He moves around normally, his eyes are bright, and he eats regularly so I'm not sure what to make of this.
Pics:
Now: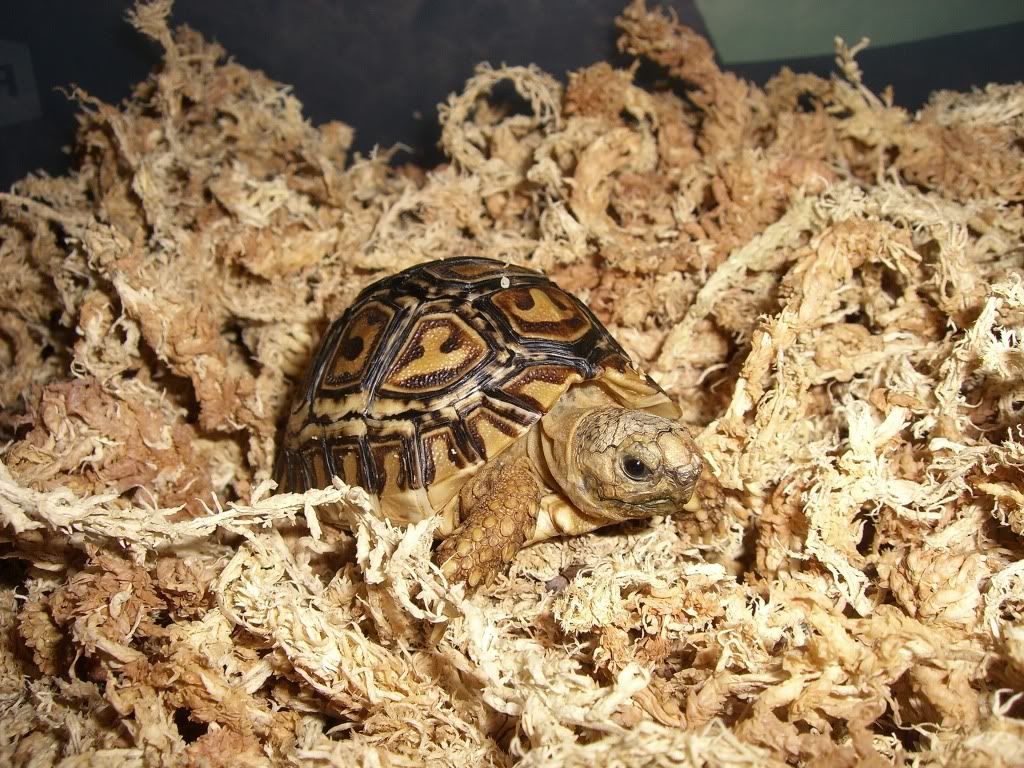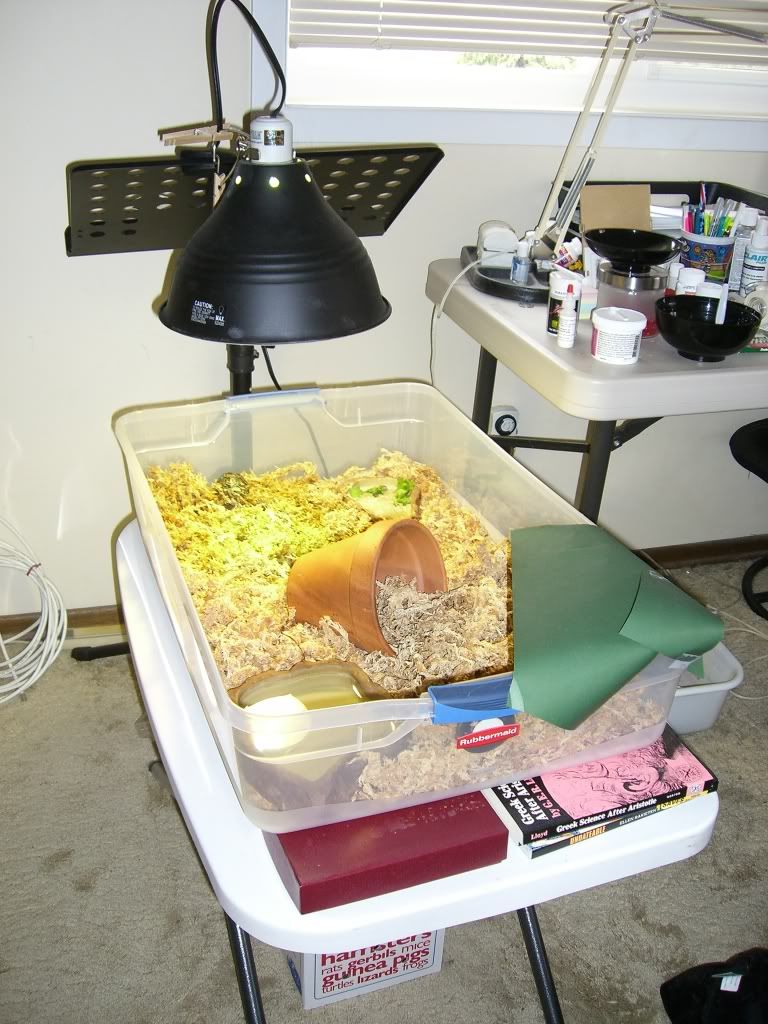 Back in January: