Well-Known Member
10 Year Member!
Joined

Mar 18, 2010
Messages

274
Location (City and/or State)
I've recently acquired a pair of Spotted Turtles, and I've placed them in my outdoor Kameya Pond to enjoy the ever blazing Sol Cal sunshine.
To make the habitat more suitable for the Spotted,I've changed a few things in the Kameya Pond...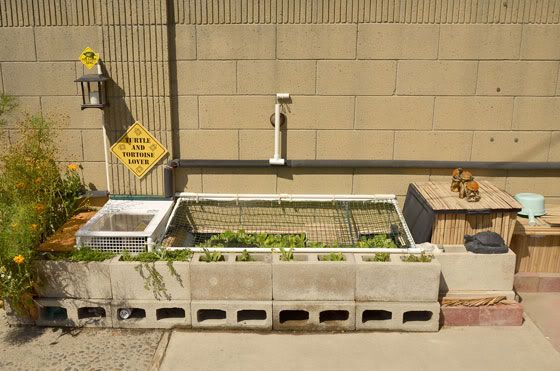 I've added a piece of plexi cover over the land area to use as green house cover and also a small viewing window when the turtles retreat into the shade...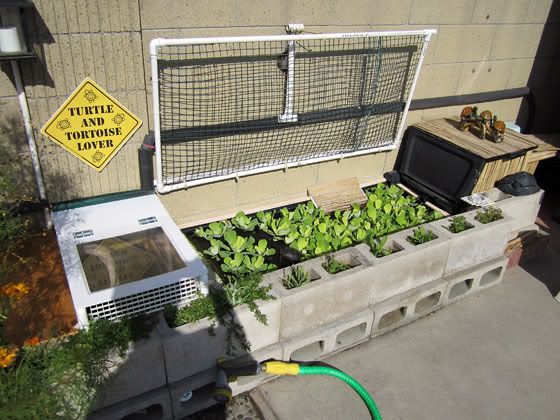 The plexi cover can be lifted open to allow access for cleaning...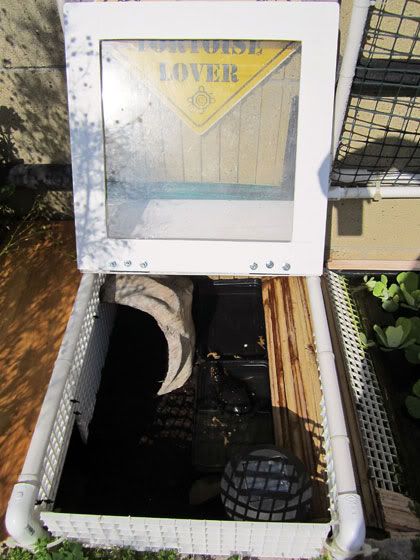 I've also added another piece the branch in the pond for the turtles to bask...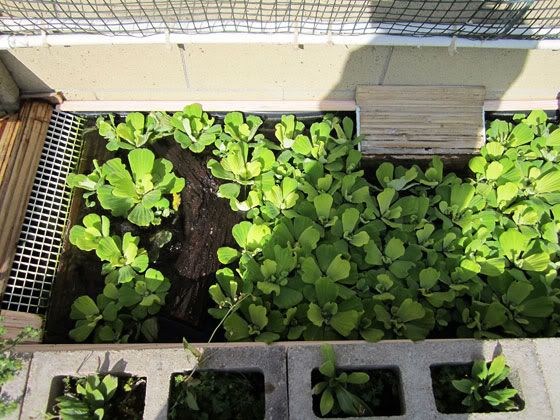 Here are the new spotted turtles I acquired...
The one in the front is male, and one in the far back is not male...
The female Spotted is a little smaller than the male...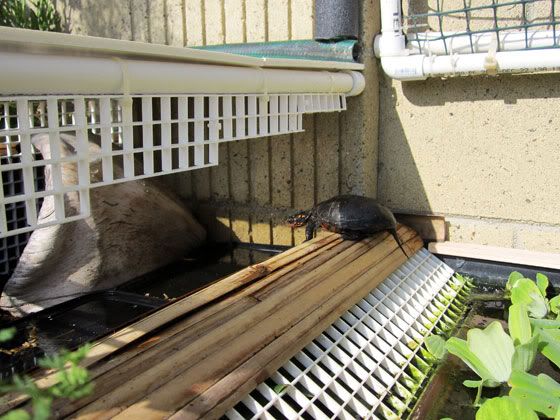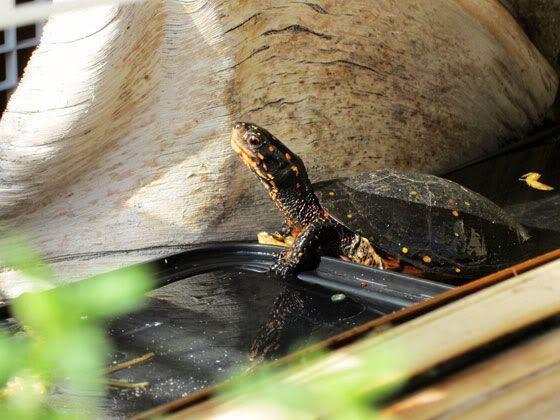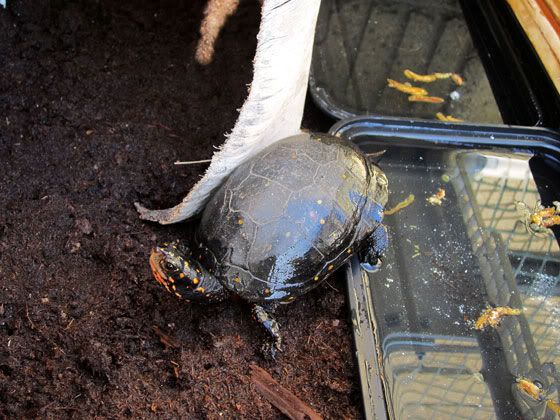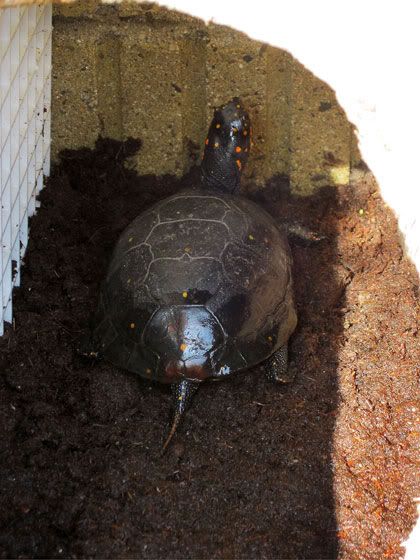 The male spotted is observing...
looking high and low for possible prey...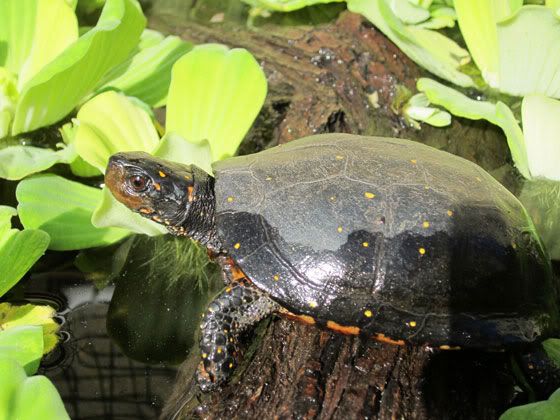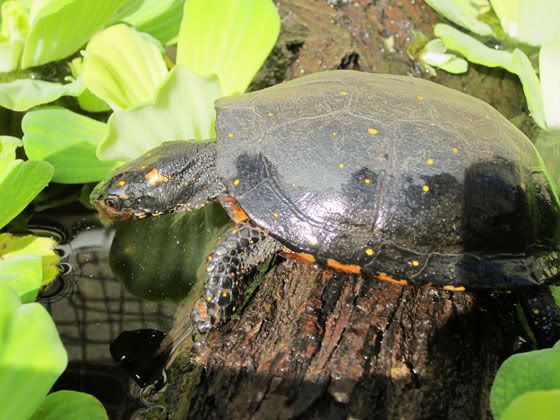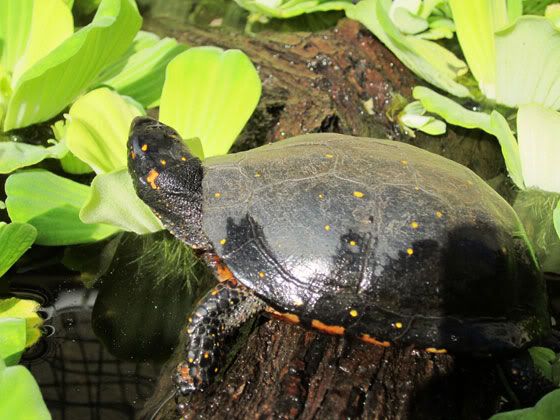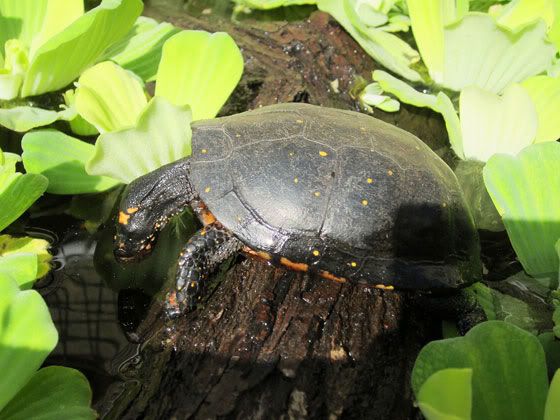 The photos below were taken with my new NIKON SLR camrea, and with the new zoom lens, I was able to capture some head shots of the turtles...